Who Is Kim Kardashian's BFF, Allison Statter?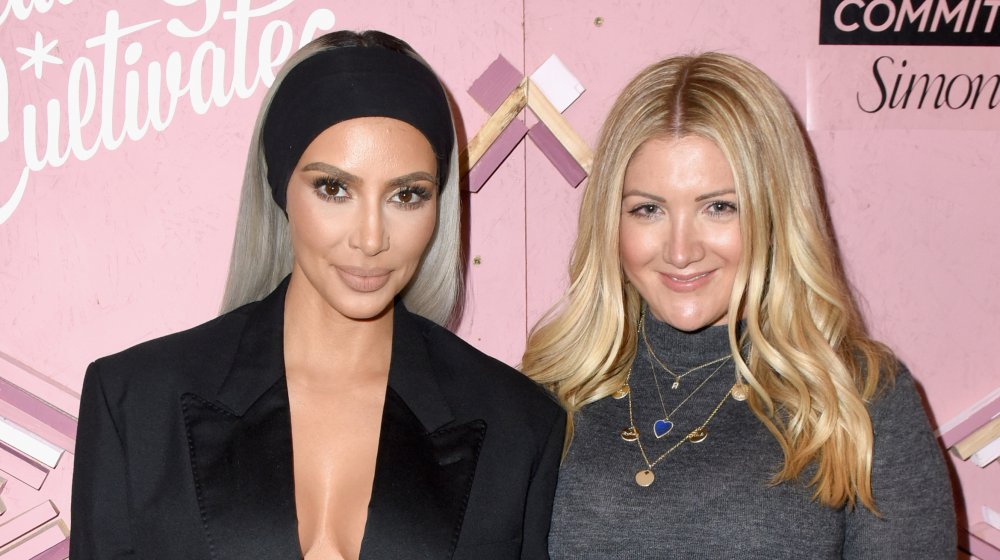 Vivien Killilea/Getty Images
Kim Kardashian has a whopping 166 million Instagram followers (and that number will likely increase by the time you finish reading this article), but she only follows 39 people on the app. As Cheatsheet pointed out in January 2020, very few of the already-small number of people Kim K follows on Instagram are unverified. One of those individuals sans blue checkmark is the reality star's oldest friend.
If you've kept up with the Kardashians for a while now, you may have heard the KKW Beauty mogul gush about her BFF Allison. That would be Allison Statter, to be more specific. And these two pals go back decades. The 39-year-old reality star may be one of the most famous women in the country — nay, the world — but that doesn't mean she's forgotten her hometown crew.
Whether attending her 20-year high school reunion in 2018, or dropping throwback pics with her besties on the 'gram, Kardashian knows home is where the heart is. So, let's learn more about one of Kardashian's long-term friends who isn't a fellow celeb.
Kim Kardashian and Allison Statter 'go way, way back'
Kim Kardashian boasted about her bond with Allison Statter in a video on her now-defunct website and app in June 2016, per People. Kardashian said at the time, "I know I always say 'my BFF,' and I definitely have lots of them but Allison and I go way, way back." If you're wondering how far back, these two have known each other since elementary school when their moms were the original BFF duo.
In the video, Statter admitted she didn't know what life is like "without Kim," explaining, "You've just been such an amazing sister to me. It's also just really comforting and really nice to be on the same path in life too... It's rare and it's unique and I just feel so blessed that we have each other." She echoed that sentiment in an ad for Kardashian's SKIMS shapewear, saying, "I've grown up with Kim my whole life. Kim is basically family to me... Growing up, we went on vacations together, we went to school together, and we are as close to sisters as can be without actually having blood in our veins."
They've also gone through quite the glow-ups together, as seen in a throwback Kardashian shared in March 2020. The reality star wrote on Instagram, "Found this pic of Allison and I from college and it made me LOL I have so many questions. What is this hair style? My turquoise liner?" LOL indeed.
Allison Statter is business-minded, just like her pal Kim Kardashian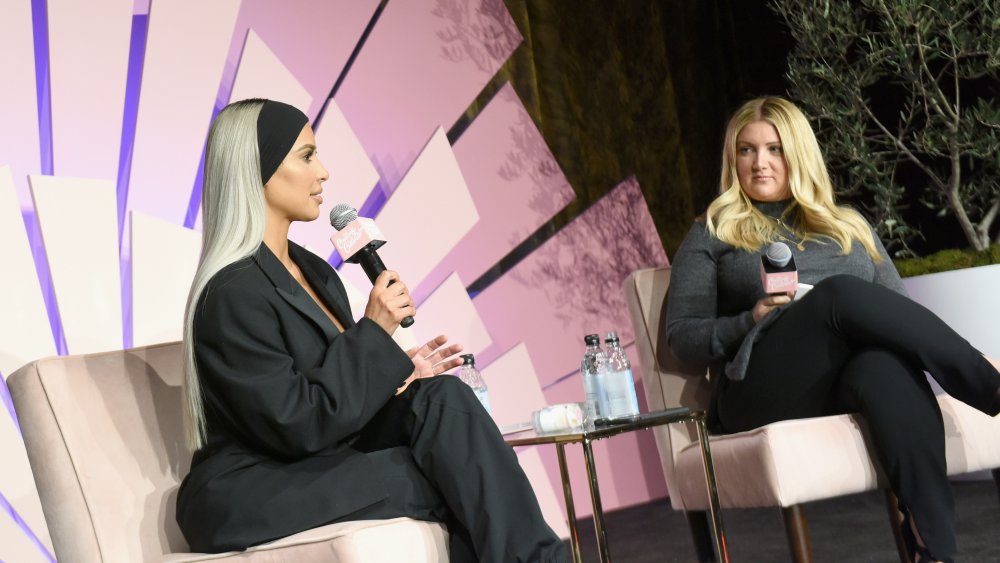 Vivien Killilea/Getty Images
Understandably, Allison Statter's main Instagram is private; however, she recently began sharing to a public IG account. It makes sense that she'd separate the two — just because her best friend is über-famous, doesn't mean her personal life has to be an open book. Even so, there is some info out there that either Statter or Kim Kardashian have chosen to share publicly. For instance, Statter is the co-founder of Blended Strategy Group, a "celebrity and influencer marketing, public relations and branding agency," per the company's website. 
Statter, who's the mom of three boys, opened up about her work life in an interview with The-Particulars. The publication noted that she worked for 16 years in the entertainment biz before diving into marketing. "Being in this business, in LA, around celebrities, is something I am more comfortable around because I was raised in it, so it has allowed me to integrate into it a lot easier too," Statter explained. Her dad Irving Azoff (a music executive, who's worked with big names like Christina Aguilera) served as a mentor in her career. "It has its challenges, having a family member as your mentor, but it also has amazing benefits. I got really lucky and I'm very grateful for it," she shared.
Between her music industry father and mega-star BFF, it sounds like Statter surrounds herself with a really strong support system.