Sofia Vergara's Niece Looks Just Like The Beauty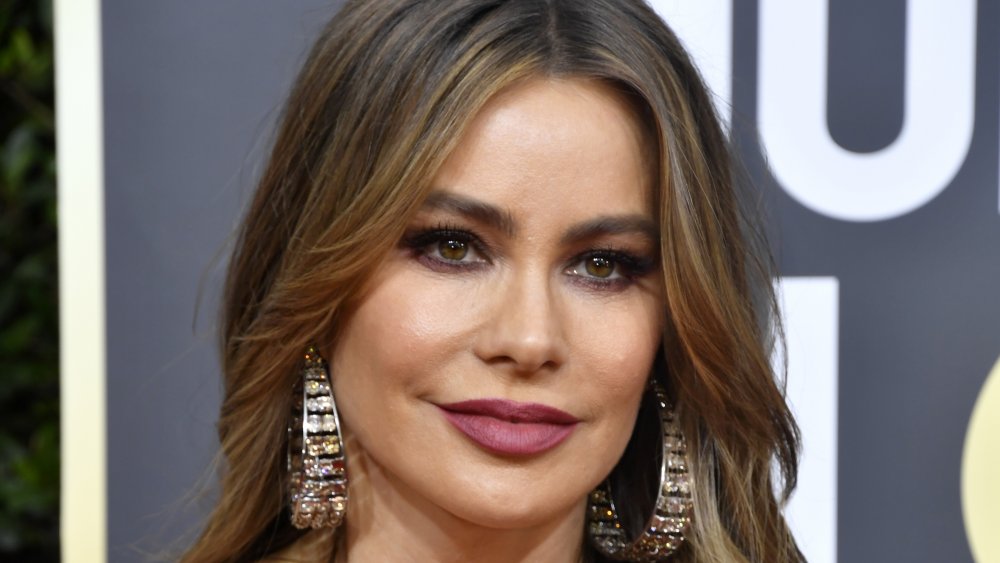 Frazer Harrison/Getty Images
Gorgeous Modern Family star Sofia Vergara is never one to hide her dangerous curves — and as is clear from recent photos, neither is her look-alike niece.
On April 26, 2020, the actress shared a sexy Instagram photo of herself and niece, Claudia Vergara, showing their bums while in matching black bikinis. "Modelo viejo del 72 y modelo nuevo del 92," she wrote, which in English translates to, "Old model of 72 and new model of 92." Sofia turns 48 in July 2020, while Claudia turns 28 in September 2020. 
In the snap — which was taken during a family barbecue — Sofia and Claudia looked like twins! The relatives share the same body type, hair color, and apparently, taste in swimwear. Sofia, husband Joe Manganiello, and some of their family members, including Claudia, have been social distancing together at the famous couple's $10.6 million Beverly Hills mansion.
As fans may know, Claudia is the daughter of Sofia's late brother, Rafael Vergara. For a part of her childhood and teenage years, Claudia lived with the actress and her son Manolo Gonzalez-Ripoll Vergara (whom Sofia had with ex-husband Joe Gonzalez). Now, she spends most of her time in Miami, according to her Instagram. 
Claudia is following in her famous aunt's footsteps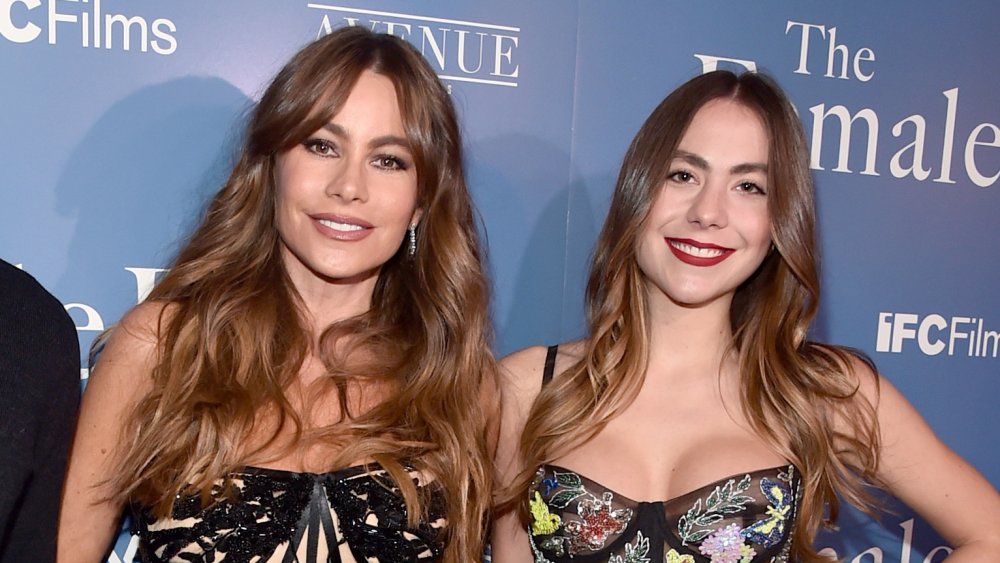 Alberto E. Rodriguez/Getty Images
Claudia Vergara is proud to be referred to as aunt Sofia Vergara's mini-me. She told HOLA! Colombia in 2017, "I feel very flattered and lucky, not only because they tell me that I look like her, but also to have her as [an] aunt and to be able to learn from her. I'm very grateful to her because I always have been supported and helped in everything that I wanted to do." 
Apart from sharing the actress' striking looks, Claudia shares Sofia's passion for style and fame. The young model earned her degree from the Fashion Institute of Design and Merchandising, and plans to launch her own clothing line. Luckily, over the years, she's had plenty of top-notch pieces to get inspiration from. 
In a December 2019 interview with Us Weekly's Stylish, Claudia admitted she regularly borrows looks from her aunt's Hollywood closet. "We share clothes all the time, all the time. Anything from the waist down, for sure. From the waist up, I don't have the boobs for it," Claudia said at the time.
Claudia also inherited her aunt Sofia's interest in acting. The young star is one of the hosts of Latinx Now!, Telemundo's "leading entertainment source in the Latinx world." She also told HOLA! Colombia that she was planning to star in a film with Sofia, in which she would play the younger version of the star.