The Real Reason Prince Harry Misses His Old Life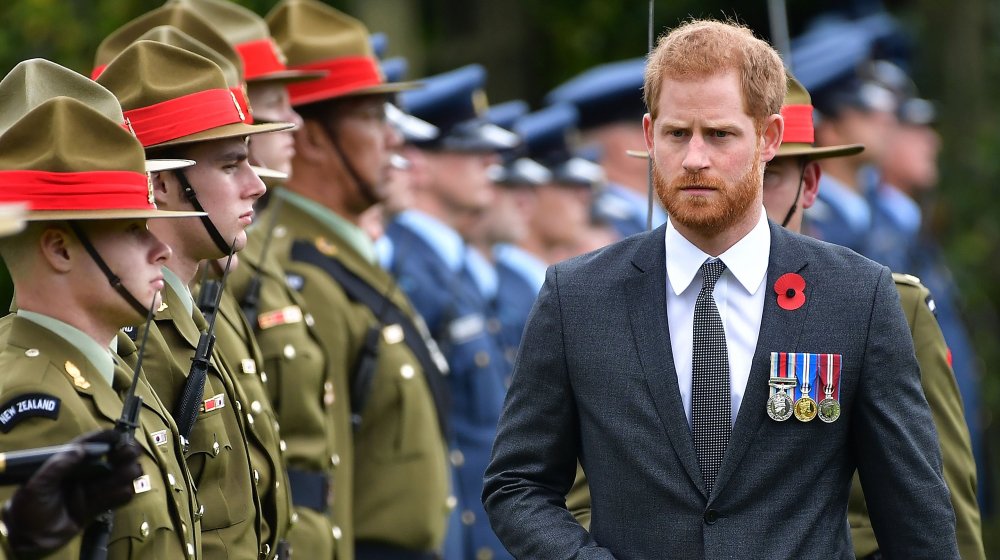 Pool/Getty Images
Prince Harry made the move to Los Angeles with wife Meghan Markle and son Archie Harrison after the famous parents stepped down from their royal duties, but now, it seems the Duke of Sussex misses his old life.
According to The Telegraph, the prince told close friends that he feels he would have been "better protected" from the chaos he's faced in recent months if he was still in the army. He also reportedly said he "cannot believe" how his life has been "turned upside down," and now that he's a "normal" U.S. resident, he misses the "camaraderie" of life as a soldier. 
As fans may know, Harry was stripped of his military appointments when he and Meghan left the monarchy on March 31, 2020. Since then, the two have been social distancing in California with their son (who turns 1 year old on May 6, 2020) and working on launching their charitable entity, Archewell. 
Prince Harry is 'really missing' the military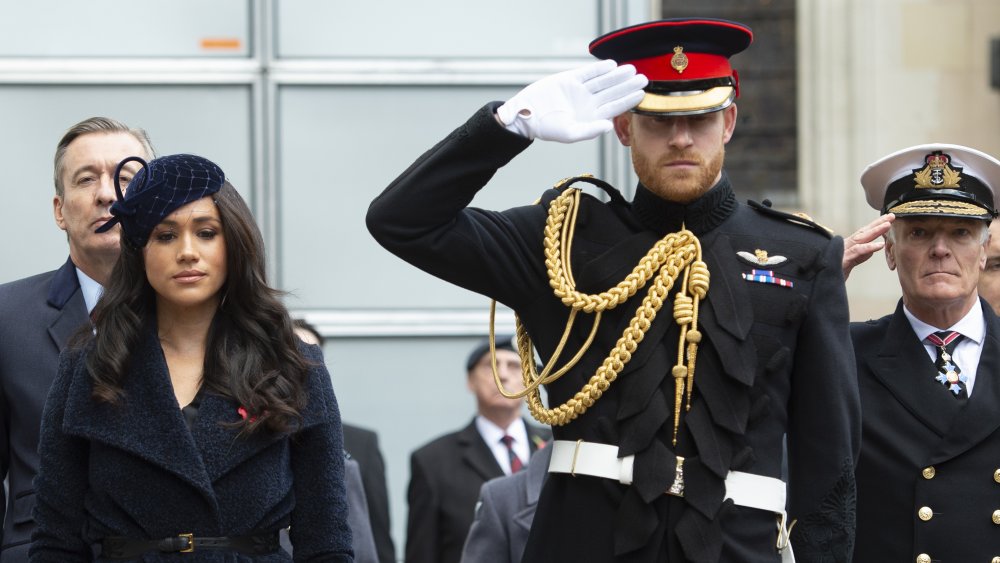 Wpa Pool/Getty Images
Prince Harry went on two tours of Afghanistan during his 10-year career in the army before leaving in 2015. Affectionately known as "Captain Wales" in the forces, he retains the rank of major, and insisted upon his exit from the monarchy that he would "continue his unwavering support to the military community in a non-official capacity," according to Daily Mail. Still, after Megxit, Harry was forced to give up certain honorary roles, including Captain General of the Royal Marines and Honorary Air Commandant of RAF Honington.
"Harry has told friends he is really missing the Army as well his military appointments," a source told The Telegraph.
Though he loves his wife and is happy with his decision to step down as a senior royal and army man, he doesn't know how things got so difficult.
"He was in a happy place when he was serving in the army, then he met Meghan and since then life has been great. But I don't think he foresaw things turning out quite as they did," the source continued. 
While Harry misses his military appointments, it's unlikely he misses any of his royal duties. The prince told The Mail on Sunday in 2017 that he'd once wanted out of royal life for good. He also told Daily Mail royal reporter Rebecca English that he'd rather be a tour guide in Africa than a prince.
Prince Harry's army life continues to affect him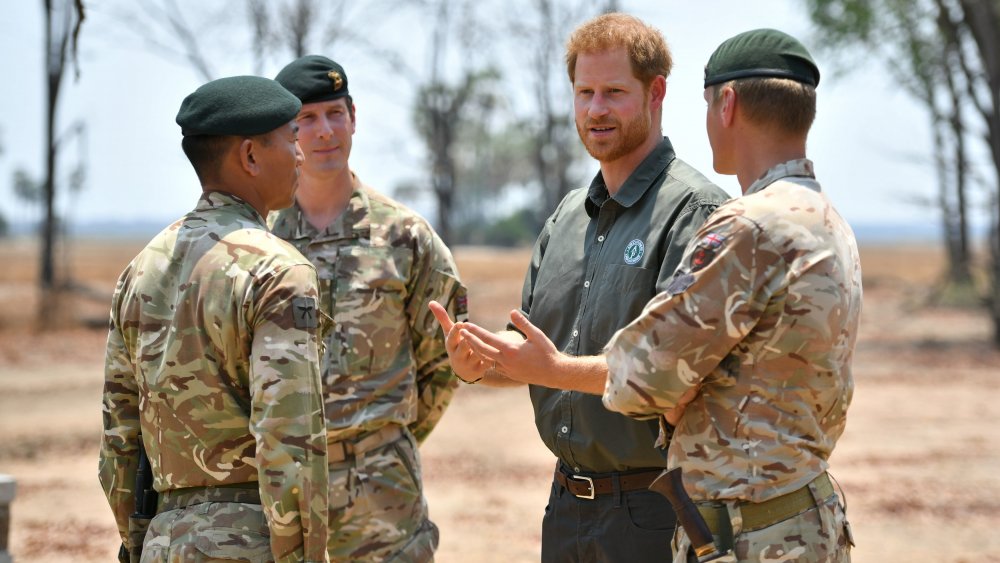 Pool/Getty Images
Prince Harry and Meghan Markle's decision to step down from the monarchy came after they suffered intense criticism in the media over their relationship, Meghan's background, and her alleged influence on the prince. During her time in the palace, sources branded her a "diva duchess" and bashed her for allegedly feuding with Kate Middleton and breaking British royal tradition. Eventually, the Sussexes decided to say goodbye to the royal family and move halfway across the globe. They've now settled in the former Suits actress' hometown of Los Angeles.
A source close to Harry told The Telegraph that the prince doesn't blame his wife for wanting to make the move. But "there is just a sense that he might have been better protected if he was still in the Army," the source said.
"From learning the hard way to stay onside with my color sergeant at Sandhurst, to the incredible people I served with during two tours in Afghanistan, the experiences I have had over the last 10 years will stay with me for the rest of my life. For that I will always be hugely grateful," Harry once said of his time as a soldier (via Daily Mail). 
Post-Megxit, Harry still remains involved in the military community. He just launched a mental health initiative for military members, HeadFIT, in April 2020.