Here's How Mila Kunis' Mom Reacted To Her Dating Ashton Kutcher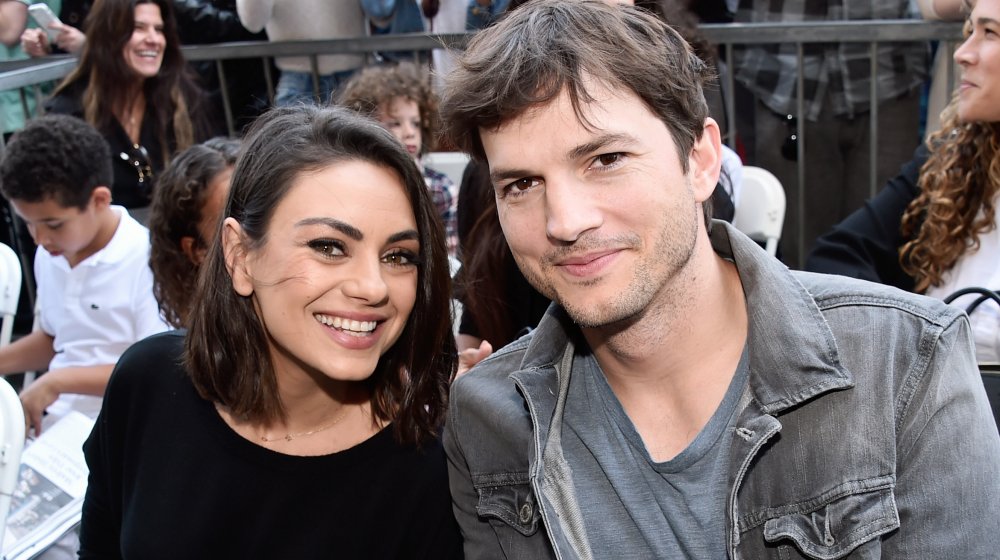 Alberto E. Rodriguez/Getty Images
Mila Kunis and Ashton Kutcher played an on-again-off-again teenage couple while appearing together on That '70s Show, but never found romance with each other off-screen during their time as co-stars. That might be due to the fact that Kunis was way younger than you thought during the series' run. Fortunately for the pair, the duo fell in love in real life following Kutcher's divorce from Demi Moore and Kunis' split from Macaulay Culkin.
After reconnecting years after starring together on the hit comedy, the pair got engaged in February 2014, according to Insider, and welcomed their daughter, Wyatt Isabelle Kutcher, on September 30 of that same year before getting married on July 4, 2015. The actress talked to E! News about their relationship in 2017, saying that they "still really love and like each other daily." She went on to say, "I have an unbelievable partner in crime, I really do and I'm so grateful for it every single day."
While the stars, who also became parents to a son, Dimitri Portwood Kutcher, on Nov. 30, 2016, certainly seemed to be enjoying their happily-ever-after years after tying the knot, not everyone was sure about their relationship in the beginning — specifically, Kunis' own mother.
Mila Kunis' mom swore when she found out about the relationship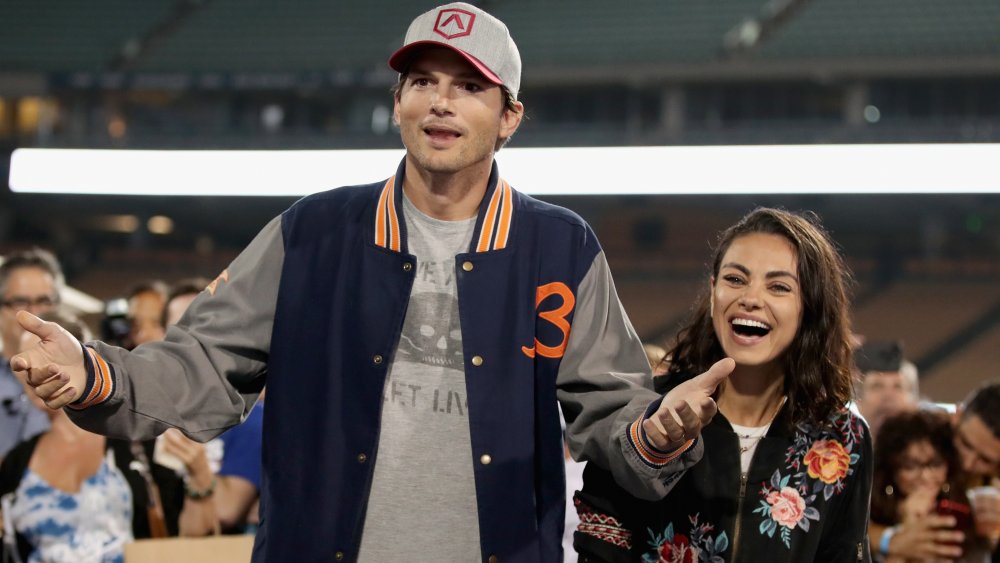 Christopher Polk/Getty Images
When Mila Kunis was ready to let her mom know that she was seeing Ashton Kutcher, the actress' mother didn't take it very well. While opening up on Armchair Expert with Dax Shephard in 2018, Kunis said that when she told her mom about the relationship, she prefaced the announcement by saying, "You['ve] got to brace yourself for this one." While that might have already put her mom on edge, when Kunis revealed who it was that she was dating, her mother responded by telling her daughter, "Shut the f**k up." In Russian, no less.
Kunis explained that "there were so many thoughts that [her mom] couldn't process" because there are "so many versions of [Kutcher's] life that people thought he was that he wasn't." The star also admitted that the failure of Kutcher's marriage to Demi Moore might have played into her mother's reaction. "I think there was a lot of misconceptions about the divorce," she said. "And because he's very private and respectful, he wasn't gonna go and say anything so he kind of just let rumors be rumors, and so, people believe in the rumors."
However, she said that she and Kutcher "went into this relationship super transparent with one another, so [they] knew 100 percent each other's faults." She noted, "We knew exactly who we were ... And we were like, 'I accept you for who you are.'" Isn't that what love's all about?