The Truth About Susan Boyle's Time In A Mental Health Clinic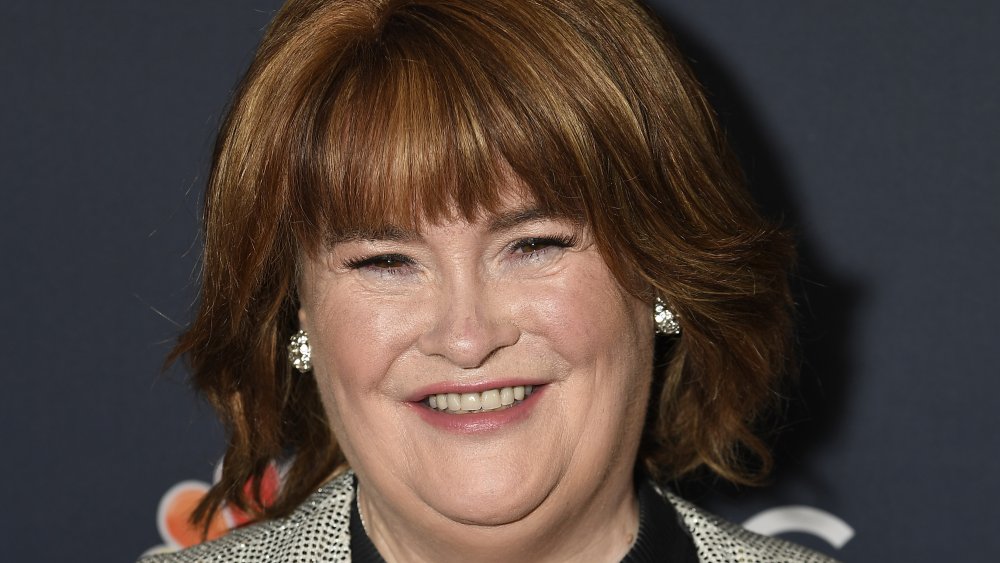 Frazer Harrison/Getty Images
When singer Susan Boyle shocked Britain's Got Talent viewers with her angelic voice in 2009, the unexpected star went viral immediately. Her rendition of Les Misérables' "I Dreamed A Dream" turned the then-47-year-old into an instant sensation and many thought she would win the season. However, when dance group Diversity took the top spot, the loss hit Boyle hard.
BGT judge Simon Cowell told The Sun that he rushed up on stage while the show was still live to assure Boyle her record deal with his company was guaranteed, but the stress left her overwhelmed regardless and Boyle was soon admitted to Priory Clinic. According to The Guardian, the show's staff contacted the police when the runner-up began acting strangely in her London hotel room.
Another judge, Piers Morgan, said Boyle was "emotionally drained and exhausted" due to the pressure of her sudden fame. "It has been crazy, she has gone from anonymity to being the most downloaded woman in history," he told GMTV (via The Guardian). "She was very tired and hasn't been sleeping. She has just gone away to have some time to herself and to sleep and eat, doing all the things she hasn't been able to do in the last week."
Boyle was released from Priory days later, but her brief stint at the clinic — and her newfound fame — have only changed the singer's life for the better, as she's since discovered the underlying cause of her mental health struggles.
Susan Boyle was misdiagnosed as a kid and often bullied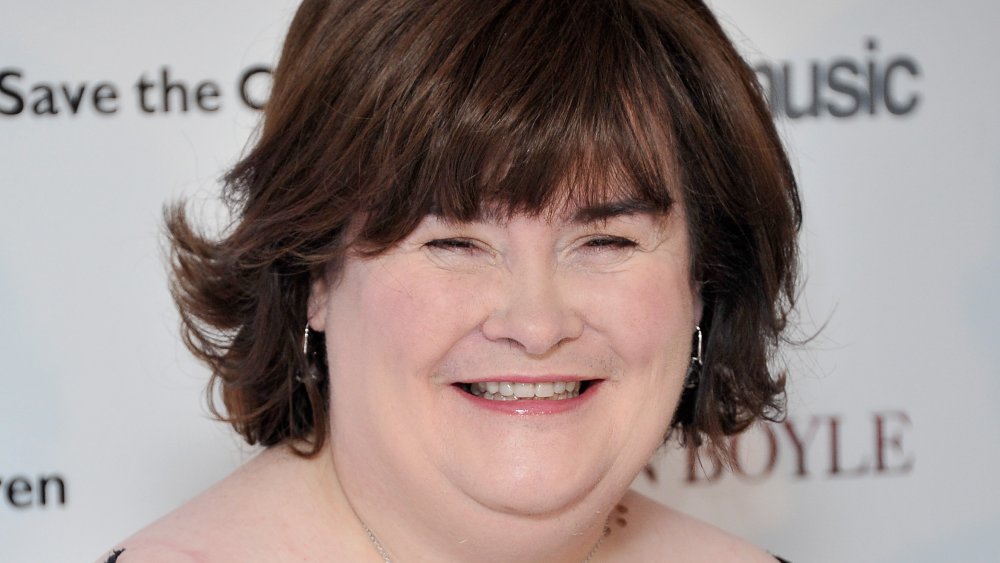 Gareth Cattermole/Getty Images
For her entire life, Susan Boyle was told she had brain damage due to complications at birth. However, with more than five decades under her belt, Boyle decided to seek medical advice, as she believed her problem was more severe. "I went to seek a diagnosis from a Scottish specialist," the singer told The Observer in 2013. "Nobody told me to. I thought I had a more serious illness and couldn't function properly."
Nicknamed "Susie Simple" by hometown kids, Boyle was bullied for being "different." But thanks to that specialist, Boyle learned she wasn't damaged — she simply has Asperger's syndrome, a high-functioning form of autism that affects a person's social interaction and communication skills. It's also often linked to mental health conditions, like depression, anxiety, and more, per Autism Speaks.
"It was the wrong diagnosis when I was a kid," Boyle explained. "I was told I had brain damage. I always knew it was an unfair label. Now I have a clearer understanding of what's wrong and I feel relieved and a bit more relaxed about myself."
And she has no plans to let this diagnosis define her professional identity. Boyle added, "It's a condition that I have to live with and work through... People will have a greater understanding of who I am and why I do the things I do." We are so glad she found the peace of mind she needed to reclaim her quiet confidence.
Susan Boyle says talking about Asperger's 'makes it a lot easier' to cope with pressure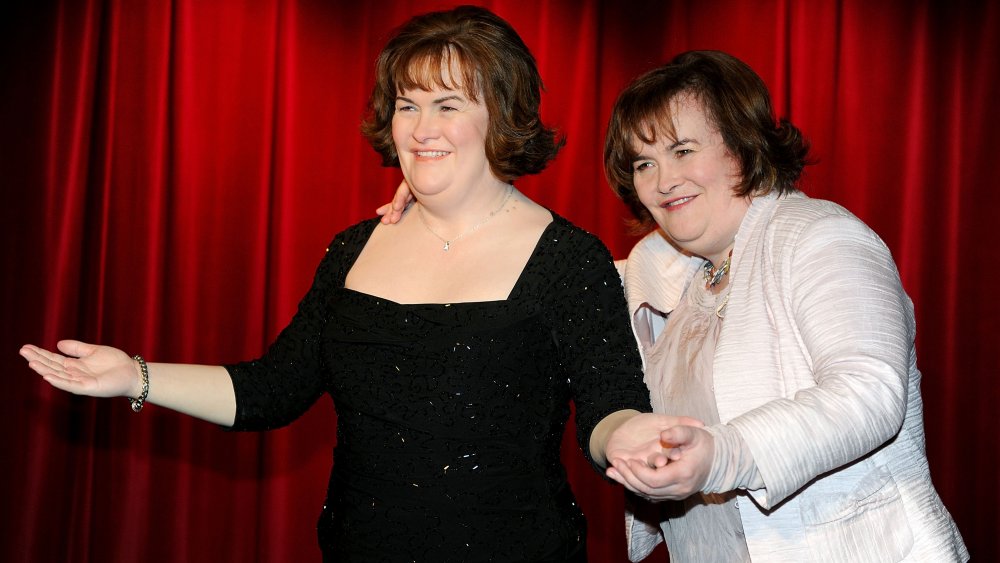 Shirlaine Forrest/Getty Images
When Susan Boyle snatched her chance at stardom, she had no idea how this bold move would change her life. "When I went down to London it became overwhelming. That's just an understatement," she said (per The Sun). "You're sitting one day on your couch not knowing what you're doing with your life and suddenly you go into a competition."
However, since her Asperger's syndrome diagnosis, Boyle learned how to "cope with the pressure" and "control [herself] better." "I don't get so worked up about things. I got a lot of help and I'm managing a lot more effectively," she said. "It can be difficult to talk about mental health issues, as there is a kind of fear about that. Years ago there used to be a stigma about it but now there is more knowledge, more expertise, and talking about things makes it a lot easier."
Boyle now hopes she can raise awareness about Asperger's and its impact. "[With] Asperger's you just have to make people aware that sometimes you have to go at a certain pace..." she told Lorraine Kelly of ITV (per the Mirror). "It's something that you bring out in the open in the hope that you help other people. I like to feel I'm the voice for people who have been the underdog, and I wanted to try and prove myself." In our eyes, Boyle is the true winner.