Jordan McGraw: The Truth About Dr. Phil's Son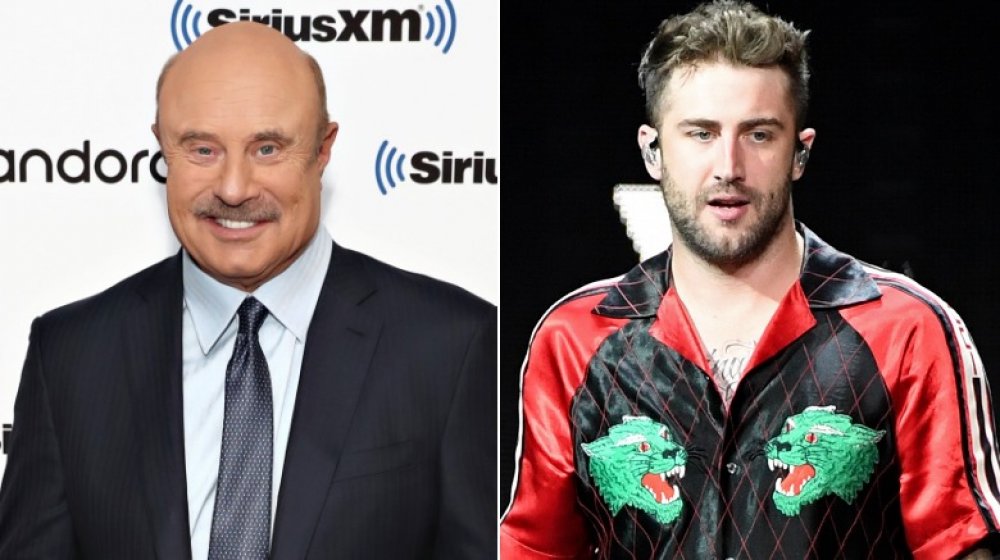 Cindy Ord, Ethan Miller/Getty Images
With the last name "McGraw," Jordan McGraw might be mistaken for country icon Tim McGraw's son. However, his father is actually another major celebrity, Dr. Phil, whose last name is often forgotten. In November 2019, McGraw released his self-titled EP. Before McGraw branched out to become a solo artist he was in the band Stars in Stereo. In addition to singing, McGraw also plays the guitar and the piano. 
In 2019, he released a single called "Met at a Party" featuring Modern Family star Sarah Hyland. McGraw and Hyland performed the song together for the first time live at the 2019 Teen Choice Awards. The same year, McGraw performed a bunch of his songs as one of the opening acts for the Jonas Brothers' Happiness Begins concert tour. In November 2019, the singer told Us Weekly, "We were able to test the songs out on tour and let the fans kind of react and pick which ones they wanted."
In that same interview, he talked about his dad's influence on his musical taste, sharing "Anytime he would drive me to school, we would just kind of listen to Led Zeppelin on repeat. So he would always kind of turn me on to that." He revealed, "He would just force me to listen to as many different types of music as possible." While his dad impacted his interest in music, he had no influence on his ability to sing or play instruments. McGraw joked, "I always grew up with music going on in the house. Nobody could play it. My parents and my brother can barely turn the radio on."
Dr. Phil gave Jordan McGraw advice about being in the spotlight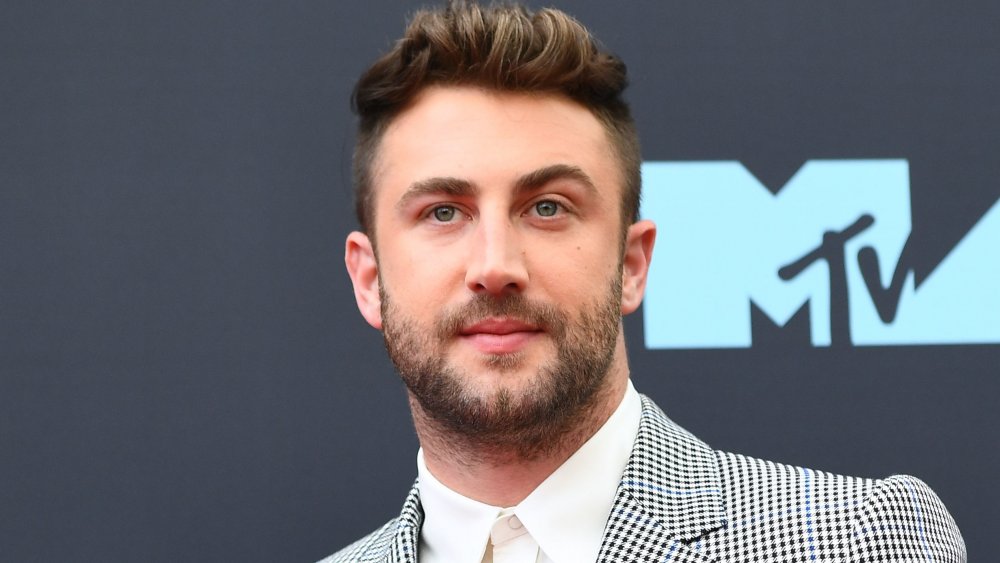 Johannes Eisele/Getty Images
While it seemed like Jordan McGraw was joking when he said his dad, Dr. Phil, couldn't even turn on the radio, the talk show host confirmed that in a 2017 interview with Entertainment Tonight. He remarked, "I can't even play a radio unless it's got a big 'on/off' button on it. He didn't get it from me, I'll tell ya." He also addressed his son's musical talent, saying, "He was just born with it, I guess. We certainly weren't, so." His wife, Robin McGraw, chimed in with "He didn't get it from us."
While the singer didn't inherit any musical abilities from his parents, he did share that his father gave him some insight about being in the public eye. During an August 2019 PeopleTV interview, he shared that his dad told him, "Just to have fun and not worry about what people think." He added, "I don't care what somebody wants to say if it's negative. If they want to hang out and be positive, awesome." He also addressed what it's like being the son of someone who analyzes people's behavior for a living. While Dr. Phil is a pro, his son joked, "His tricks don't work on me."
Dr. Phil's Son is dating Morgan Stewart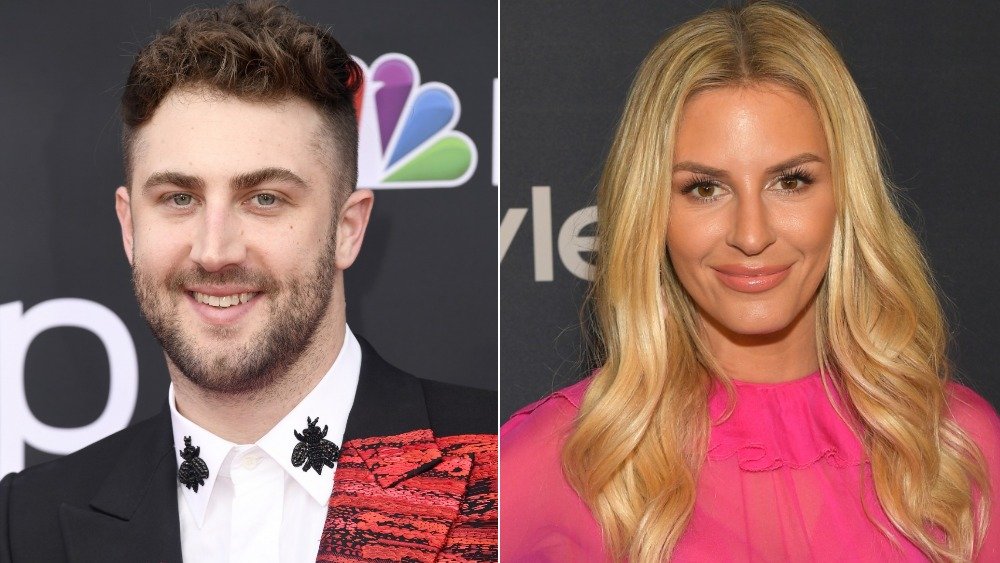 Frazer Harrison, Matt Winkelmeyer/Getty Images
In March, E! network host Morgan Stewart confirmed that she is in a romantic relationship with Jordan McGraw during an Instagram Live session. E! News reported that Stewart told her followers, "You wanna know a very fun fact, you guys? We dated 10 years ago for a year and then he broke up with me." She recalled, "And I was like, 'Fine, whatever. I don't care.' And then I went on obviously to have another relationship and then the past year we got back together." Stewart got married to Brendan Fitzpatrick on her now-defunct reality show Rich Kids of Beverly Hills. Stewart and Fitzpatrick announced their split in 2019.
In her Instagram Live, Stewart said she and McGraw got back together because he was "persistent." While McGraw has garnered attention as the son of a television icon and now for his romance with Stewart, he's working to make a name for himself in his own right with his music.