The Truth About Reggie Miller's Sister, Cheryl Miller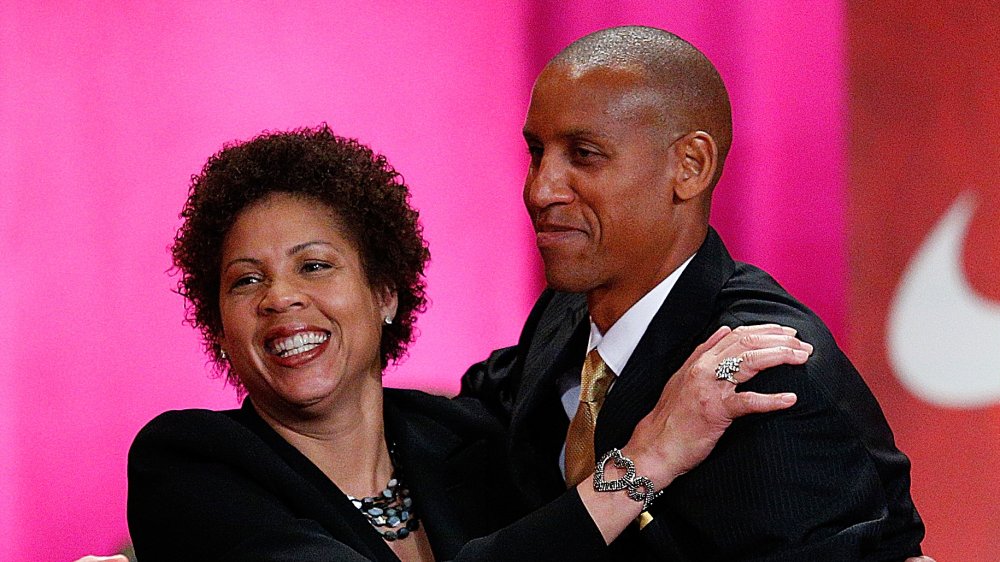 Jim Rogash/Getty Images
While Reggie Miller, a former shooting guard for the Pacers, may be retired, he's still in the spotlight. Inducted into the Naismith Memorial Basketball Hall of Fame in 2012, one of the Indiana Pacers' best players is still feeding fans' curiosity with his role in The Last Dance, an ESPN documentary series on the Chicago Bulls in their '90s heyday.
In episode eight of the 10-part series, Reggie is seen saying, "We all looked at the Bulls as the standard model of success. They were considered the best at that time. But we felt, and I feel to this day, we were the better team" 
Reggie's competitive nature is obvious — he even recalls telling himself that he would be the player to "retire Michael Jordan." Although Reggie's skills as a shooter are undeniable, he's not the only one in the Miller family with a claim to fame on the court. In fact, his sister Cheryl Miller is just as skilled (if not more so) in the game. 
Cheryl Miller remains an NBA trailblazer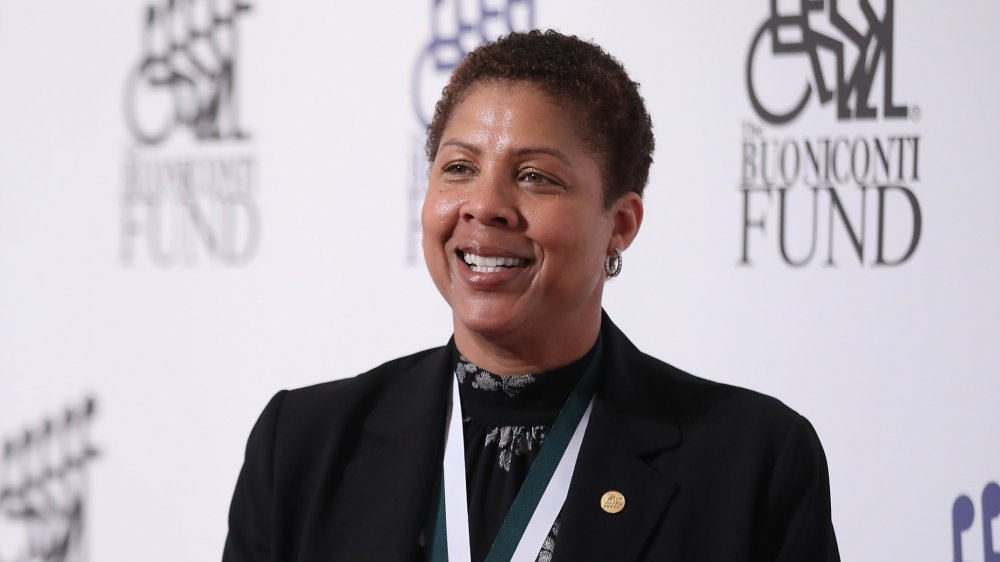 Ben Hider/Getty Images
These two siblings grew up quite close and Reggie Miller originally refined his own skills in order to beat his sister, who was much taller and better than him during their childhood. (Interesting fact: It was this relentless practice that developed Reggie's signature long shot.) 
Cheryl Miller was a trailblazer in her own right: She's considered one of the greatest players in the history of women's basketball, and had a hand in bringing popularity to the women's sport.
Her talent shone since she was young. Even as just a freshman at the University of Southern California, she is credited for taking the Trojans to the NCAA women's basketball championship and was even selected the Most Outstanding Player, per Encyclopedia Britannica. She later brought home an Olympic gold medal for the United States in 1984, along with a handful of other recognitions, before leaving the court for good. 
But even after she stopped playing ball, her success continued. Cheryl went on to become a commentator, reporter, and analyst for the NBA and appeared on various television networks. In 1996, she "became the first female analyst to broadcast a nationally televised men's professional basketball game," according to Encyclopedia Britannica. 
This athlete's accomplishments earned her double recognition in history: a place in both the Naismith Memorial Basketball Hall of Fame and the Women's Basketball Hall of Fame. Her legacy is recorded in the 2020 HBO film, Women of Troy, that documents Cheryl as a literal game-changer.