This Is Why Sarah Silverman Doesn't Have Kids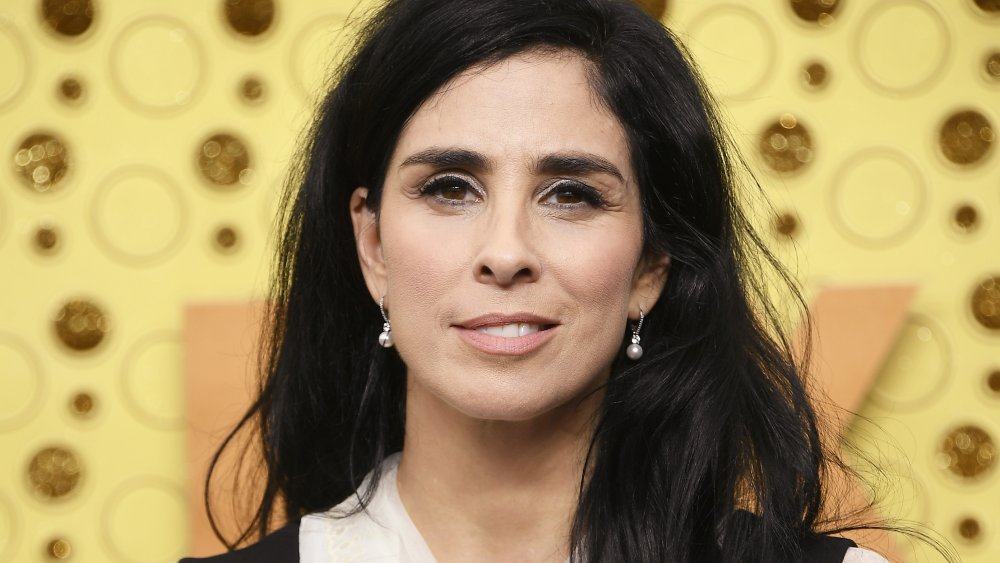 Frazer Harrison/Getty Images
From actress Jennifer Aniston to singer-songwriter Dolly Parton, even the most successful women in the business face criticism when they choose not to have children. Comedian Sarah Silverman has endured similar scrutiny, as the 49-year-old opted to pursue her career instead of starting a family. "It's a sadness for me because I love kids. I ache for kids," Silverman told Marc Maron's WTF Podcast in 2016. "But I love my life more. You can't have it all; you really can't."
In a series of tweets a year later, Silverman expanded upon how her love of comedy won out over her love of kids. "As a comic always working & on the road I have had to decide between motherhood & living my fullest life & I chose the latter," she wrote. "Men don't have to do that. I'd so love to be a fun dad, coming home from the road & being my best fun dad self."
"So this is just a lil f**k all y'all bc u can't be a woman w/out sacrifice & that's the fact jack," Silverman added. "And I [heart] my comedian brothers that acknowledge this truth. They're my family & for a lot of us women comic sisters, our only family."
She has repeatedly acknowledged she'd love having kids, but the demands women face when they commit to creating new life are radically disproportionate to those experienced by men. In fact, Silverman elaborated on this double standard during an episode of her short-lived talk show.
Sarah Silverman would've had children if she could be the 'fun dad'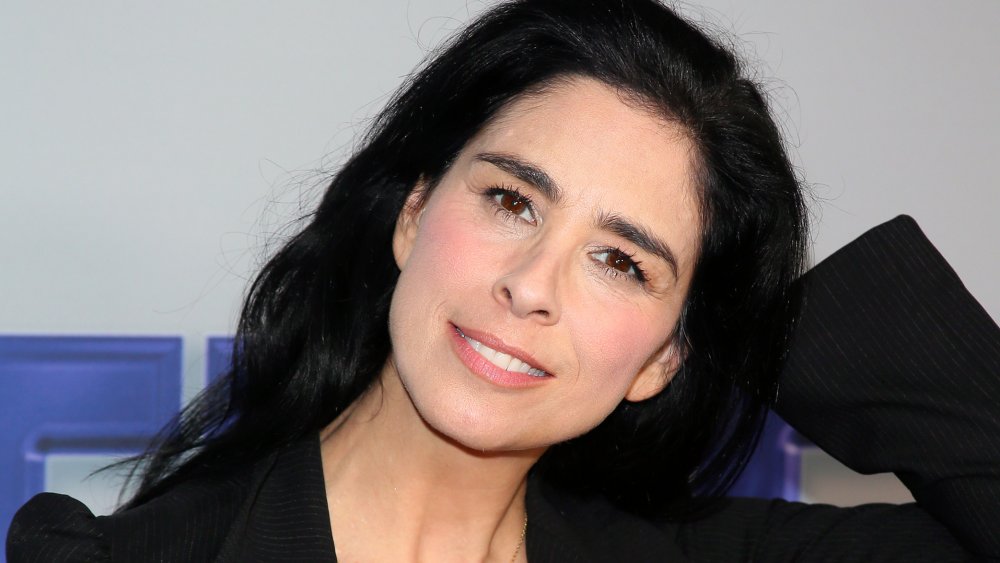 Jean Baptiste Lacroix/Getty Images
For one of her show's monologues, Sarah Silverman offered her I Love You, America audience insight into why she has never had children. "I love kids — to an insane degree," she said in November 2017. "That said, loving kids and having kids of your own are two very different things. And the thought of having my own baby completely paralyzes me. How do people have kids so easily? It's such a huge decision. It's f**king forever."
While many male colleagues constantly tell her she'd make a great mother, Silverman noted they fail to recognize how parenthood impacts women differently than it impacts men. "If I could be the kind of parent my guy friends are, I'd do it in a f**king second," Silverman said. "If I could be a fun dad, I would've done that years ago. I'd still get to put my job and my passion first and be on the road and then come home and be the best version of myself in loving, 40-minute bursts. Yes, I would love to do that. If I had a partner who wanted to stay at home and be the primary caregiver, I would be so down."
She concluded, "I love kids, but I also really love what I do, which is anything I want, all of the time." Silverman also admitted she's the "anomaly," because countless women balance children and jobs, but "different people have differently realities."
Kate Beckinsale was happy to have Sarah Silverman in her daughter's life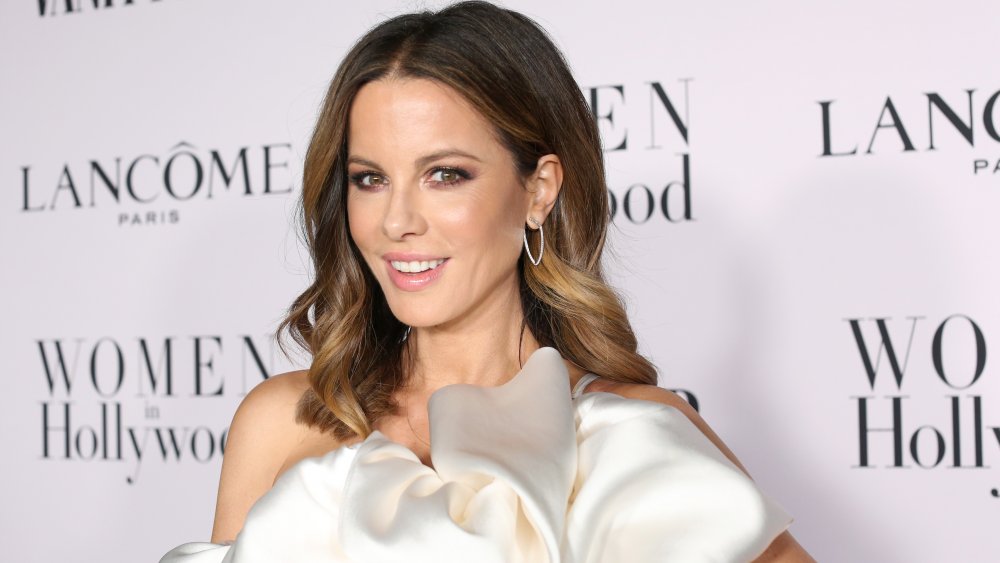 Phillip Faraone/Getty Images
Although Sarah Silverman and Michael Sheen are no longer together, actress Kate Beckinsale was happy to have the comedian in her daughter Lily's life. While Sheen and Beckinsale broke up four years after their child's birth, the pair remains close friends. "We have been not together far longer than we were ever together," Beckinsale told the Evening Standard in December 2016. "But I really love him and like him and we make each other roar with laughter."
So, when Sheen began dating Silverman, Beckinsale was thrilled: "I really love his girlfriend as well... and Lily gets on great with her — having as many strong females in your teenage daughter's life as possible is a good thing."
Earlier that same year, Beckinsale shared similar thoughts on The Talk (via E! News), "I love that my daughter's got different options than just me. Like a good, strong, core woman that isn't necessarily me. I'm completely open to any other strong, cool sensitive independent-thinking women who are going to be an influence in my daughter's life."
She continued to compliment Silverman, "Sarah's a great person and I'm glad she's in the village that's helping. It's important as a teenager to have good women in your life building up the fabric of your experience of becoming a woman. Even if Sarah wasn't Michael's girlfriend I'd want her to be in that." We hope Beckinsale and Silverman's unexpected friendship survived the breakup!