This Is Why Kate Middleton Feels Trapped Over Meghan And Harry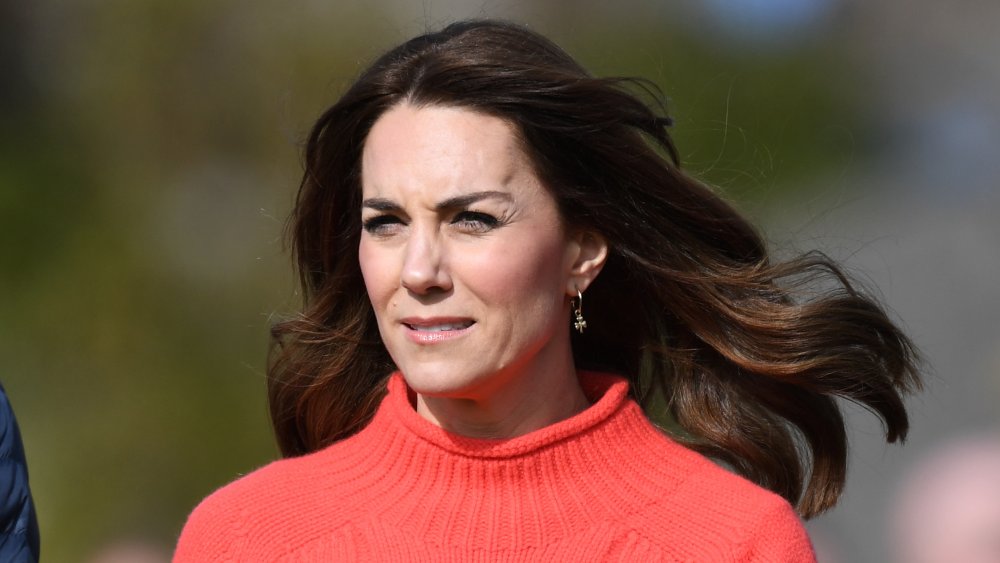 Pool/Getty Images
For Kate Middleton, love means commitment to both her family and her country. Yet, while the Duchess of Cambridge knew "I do" meant she would one day be queen, she never expected Meghan Markle and Prince Harry's decision to "step back" from their duties as senior members of the royal family would alter her own responsibilities so drastically. As an insider told Tatler in May 2020, "William and Catherine really wanted to be hands-on parents," but this situation has "effectively thrown their three children under a bus... as the responsibilities on them now are enormous."
The source also claimed Kate is "furious" about the larger workload. "Of course she's smiling and dressing appropriately but she doesn't want this," they said. "She feels exhausted and trapped. She's working as hard as a top CEO, who has to be wheeled out all the time, without the benefits of boundaries and plenty of holidays."
However, an insider revealed that, despite Kate's current burnout, she remains incredibly kind to palace staff. "In the palace, you hear numerous stories of the staff saying so-and-so is a nightmare and behaves badly but you never hear that about Kate," one source said. But, as an insider said, it's Kate's "ruthless survival streak" that makes her "well suited" to palace life. "She keeps her head down because the prize of being queen is so great. She models herself on the Queen and now speaks like the Queen." Still, we hope she finds time to rest now and then.
Kate Middleton and Prince William are 'stepping up more than ever before'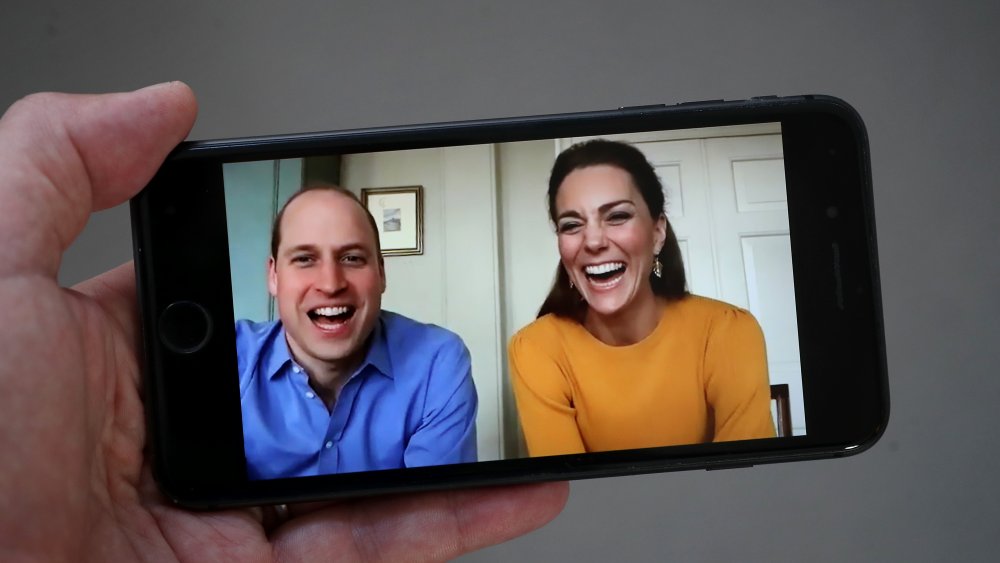 Chris Jackson/Getty Images
After Meghan Markle and Prince Harry's move to Los Angeles, insider sources claimed Harry and brother Prince William weren't speaking to one another. However, in the wake of the coronavirus pandemic and their father's diagnosis, royal expert Katie Nicholl told Entertainment Tonight that Harry and William have since reconciled. Furthermore, the international health emergency inspired William and Kate Middleton to let their guard down and shine as the future of the royal family.
"We are a nation in the middle of a crisis and it's times like this we turn to the royal family for support, comfort, and hope. And, I think the Cambridges have really stepped up to the plate providing a nice dose of entertainment for us, and of course [it's] a real treat for royal fans seeing so much of the Cambridge children," Nicholl explained. "It's uplifting for Britain, particularly for royalists, to see what the future of the royal family is going to look like. The royal family has gone to great lengths not to be seen to be aloof or distant or unrelatable."
William and Kate have even taken their royal duties digital, thanks to video chat technology. Together, the Cambridges called Bingo numbers for the elderly residents of Shire Hall Care Home. William also spoke with healthcare workers to shine light on the social care sector and the "positivity that comes out of this horrendous time" (via TODAY). It's a family affair!
Do Kate Middleton and Meghan Markle really hate each other?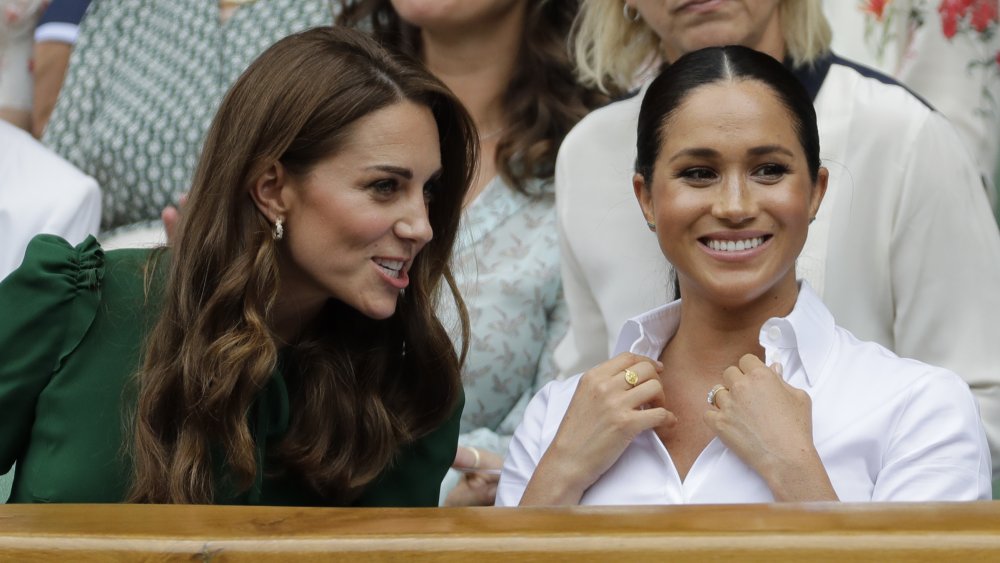 Ben Curtis/Getty Images
Ever since Meghan Markle joined the royal family, rumors about her tenuous relationship with Kate Middleton have dominated international headlines. However, sources told Tatler in May 2020 that at least some of the strain came to the surface right before Meghan and Prince Harry's May 2018 wedding. According to one insider, Kate and Meghan clashed when the Duchess of Cambridge, in keeping with tradition, advocated that bridesmaids should wear pantyhose.
"Then there was an incident at the wedding rehearsal," the source said. "It was a hot day, and apparently there was a row over whether the bridesmaids should wear tights or not. Kate, following protocol, felt that they should. Meghan didn't want them to." Middleton's "impeccable manners" guided her actions in that moment, but photos of her daughter Princess Charlotte indicate Markle ultimately won the fight because the child wasn't wearing tights.
Despite their row, however, Kate's personal attire indicates she has great respect for her new sister-in-law. As Marie Claire noted, Kate recycled an ensemble she'd already worn twice — her cream-colored Alexander McQueen tailored coat — for the ceremony. Kate first wore the outfit when Charlotte was christened in 2015 and again to Trooping the Colour in 2016. Sources claim the self-aware duchess knew her look would steal attention away from the bride, so she chose an old favorite to ensure all eyes were on Meghan. No matter the true nature of their relationship, that was certainly a classy move.