Why Cameron Diaz Doesn't Wear Deodorant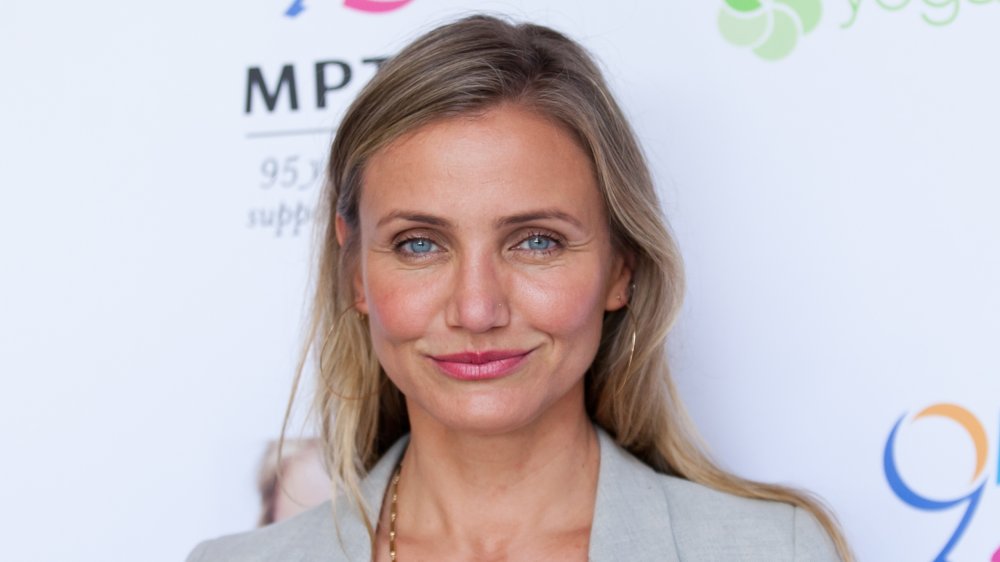 Tibrina Hobson/Getty Images
Despite the glitz and glamour of Hollywood, some of the industry's most gorgeous celebs are known for their not-so-desirable hygiene habits. In fact, some of them downright stink — literally! Actress Cameron Diaz, for instance, might be one of film's hottest blonde bombshells of the modern era, but when the heat gets going, it isn't pretty. After all, as Screen Rant noted, paparazzi have spotted Diaz with some seriously sweaty pit stains. But that's probably because, as Diaz has admitted, she doesn't wear any sort of deodorant or antiperspirant.
"I don't believe in antiperspirant," the Charlie's Angels star told E! News in 2014. "It's really bad for you. I haven't used it for almost 20 years." Diaz added that antiperspirant actually makes people smell worse because "it keeps all the stink in." And this doesn't apply solely to women — Diaz thinks men should also toss their routine out the window. "Let it go and just trim your armpit hair so it doesn't hold onto the scent."
Screen Rant added that Diaz admitted she's bad at sorting her clothes, which could explain why the Bad Teacher actress has developed a foul reputation. Instead of simply washing her clothes, apparently Diaz wears the same outfit for up to four days in a row and then she tosses it in the trash. Not only are Diaz's methods unorthodox, but they're also unsustainable with regard to the environment. However, Diaz's thoughts on armpits are by no means the actress' most controversial hygiene remarks to date.
Cameron Diaz's opinions about pubic hair shocked her readers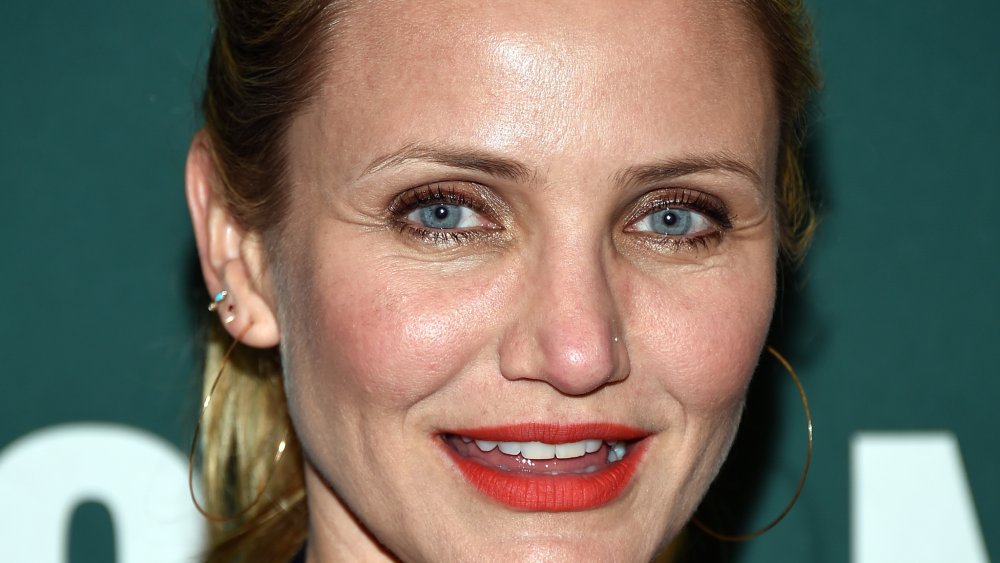 Amanda Edwards/Getty Images
As author of The Body Book, Cameron Diaz's opinions about feminine hygiene are public record. But when it comes to the star's "praise" for pubic hair, fans were shocked to find an entire chapter. Diaz slammed the laser hair removal fad and encouraged readers to keep their vaginas "fully dressed," as the "crazy idea" of removing said hair "forever" might come back to haunt them.
"I know you may think you'll be wearing the same style of shoes forever and the same style of jeans forever, but you won't," Diaz wrote (per E! News). "The idea that vaginas are preferable in a hairless state is a pretty recent phenomenon, and all fads change, people... Twenty years from now, you will still want to be presenting it to someone special, and it would be nice to let him or her unwrap it like the gift that it is." However, after fans began to buzz over her declaration, Diaz clarified her intentions.
"I would like to clear up what I said," Diaz told Graham Norton in 2014 (per E! News). "I don't care what women do with it, but we should be informed about how their bodies work. [Pubic hair] is there for a reason and to laser it off is to lose it forever!" Diaz wanted women to "consider what forever means," so they'll never have regrets. Some celebs have your back... Diaz just wants to make sure we're covered, too.
Cameron Diaz doesn't take her health and wellness for granted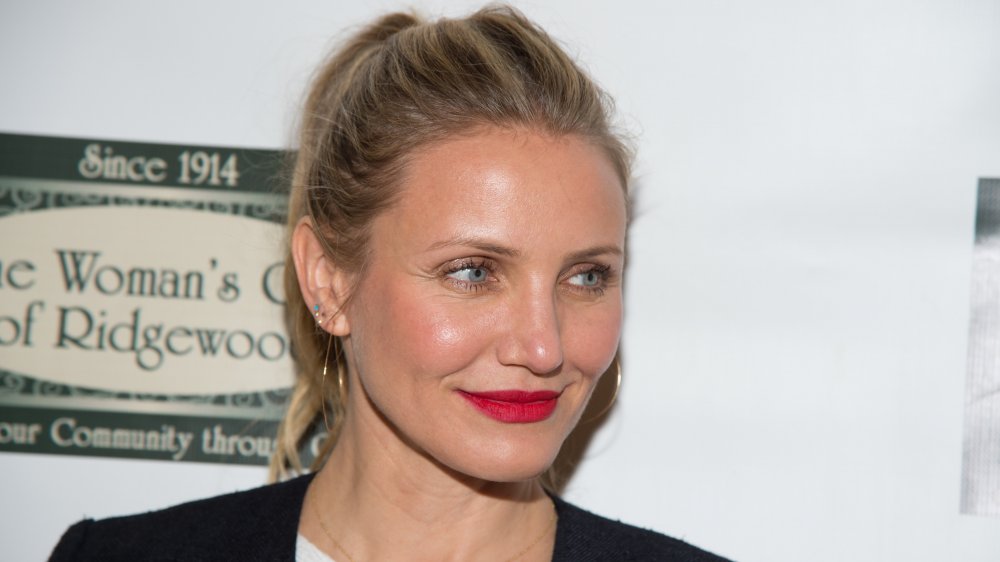 Dave Kotinsky/Getty Images
Since Cameron Diaz announced she "actually retired" from film, she's maintained a relatively low profile. However, long before she disappeared from the spotlight, Diaz made her passion for health and wellness known when she published both The Body Book and The Longevity Book. As Diaz told The Cut, people typically take wellness for granted and we "shouldn't let it dissolve away" just because we get older. "I look at well-being as a responsibility that I have to myself that nobody else can do for me," Diaz said. "I have to embrace and engage in it actively on my own. It's my responsibility."
Diaz told Good Morning America (via ABC News) there's no secret to aging well, but doing so should be regarded as a privilege, not a right. "There's a basic way of doing it and it's called living. It's how well you live... how well you take care of yourself," she said. "What I learned is that aging is really about living. I feel very grateful that I get to turn another year older because not everybody does. Not everybody gets to grow old."
While Diaz noted aging has changed dramatically in the last 150 years — the average woman's life expectancy has advanced from 40 to 82 — she added in her book that it's up to individuals to discover what's optimal for themselves: "Don't beat yourself up, but do the best that you can on a day-to-day basis."