The Real Reason Jordin Sparks And Jason Derulo Broke Up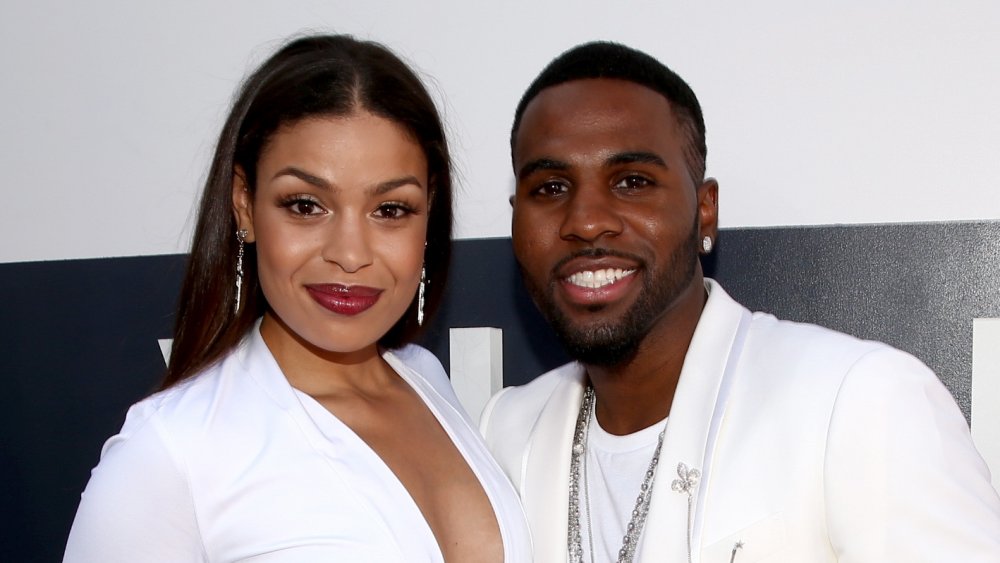 Christopher Polk/Getty Images
Jordin Sparks and Jason Derulo's careers practically led them to each other. After Sparks won Season 6 of American Idol in 2007 — being the youngest winner in the show's history at the age of 17 (per Insider) — she immediately jumped into releasing music. Her self-titled debut album was released that same year and sold more than 2 million copies worldwide, according to Yahoo! Music. While the "Tattoo" singer was making hit records with Chris Brown, Derulo was winning talent shows of his own.
In an interview with Amour Creaole, the Haitian crooner said he was discovered by a music producer in 2006 after winning a season of Showtime at the Apollo. He released his debut single "Whatcha Say" three years later in August 2009, and by November of that year, it peaked at number one on the Billboard Hot 100 chart. 
Sparks and Derulo began dating in late 2011 (per ABC News) and were the most adorable couple. They gushed over each other: He thought she was "the one," and she couldn't wait to take his last name. However, the spark in their relationship fizzled out — in a really awkward way — after three semi-blissful years.
Jordin Sparks and Jason Derulo split suddenly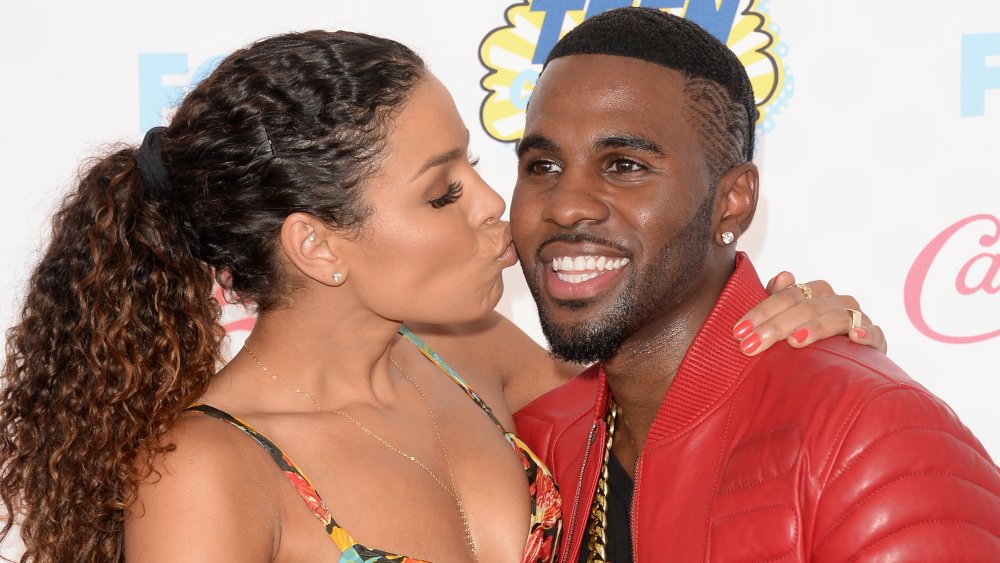 Jason Merritt/term/Getty Images
From Jordin Sparks' perspective, she had no idea why the two broke up in the first place. In a 2015 radio interview with The Breakfast Club (via Billboard), Sparks said the two had gotten into an argument the night before she left for a trip and everything seemed fine. She recalled, "He helped me with my bag to the car, he kissed me and told me he loved me, and then didn't call." After three years, he simply disappeared. She even added, "I'll never know what was true, what was not."
As for Jason Derulo, he released a statement to Us Weekly in September 2014, which read, "As in all relationships there are ups and downs and at this time we have decided to amicably part. Infidelity, cheating or deceit played no part in our relationship or our breakup, and I hope that people respect our privacy as we move forward with our lives."
During an episode of On Air With Ryan Seacrest that same year (reported by E! News), Derulo claimed there were "pressures of marriage" and "a lot of arguing and stuff like that that just weighed on our relationship over time." Sparks denied she ever pressured him about marriage, but the "No Air" singer indeed got the marriage she presumably wanted eventually — with a baby in tow.
Jordin Sparks and Jason Derulo both learned lessons from the relationship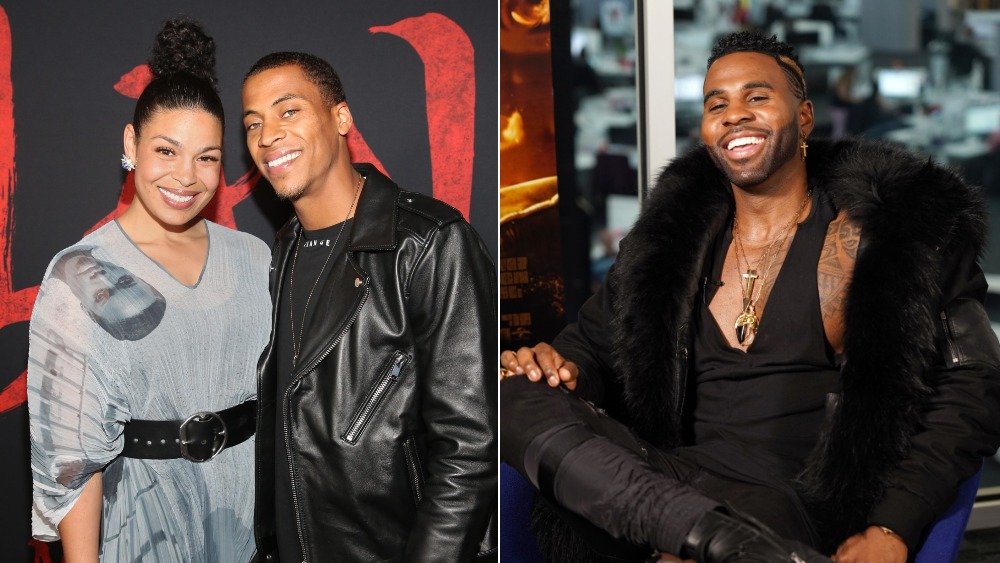 Jesse Grant, Alexander Tamargo/Getty Images
After they split, both singers found interesting ways to cope with the breakup. While Jordin Sparks was supposedly singing about Jason Derulo in her song "How Bout Now" from her 2014 mixtape #ByeFelicia, he participated in a prank show that left a cringe-worthy comment under one of Sparks' Instagram posts, according to VIBE.
Sparks told The Breakfast Club (via Billboard), "What the relationship did teach me is what I like, what I don't like, what I'm willing to do and what I'm not willing to do." Meanwhile, in a 2019 New York Post interview, Derulo explained that the high-profile relationship with Sparks taught him that he didn't want to be in a relationship. "I don't think it's that time in my life," he said at the time. "I'm so focused on my craft and my art, man, that there's very little time to give to somebody at this point in my life. I'm very single — super single."
Sparks married her current husband Dana Isaiah in 2017, and a year later, she gave birth to their first child, Dana Isaiah Thomas Jr., per Today. Derulo briefly dated over the years, but kept his promise of staying committed to his craft. As of 2020, that involved being the king of TikTok. Seems like in the end everything landed where it was meant to be.