The Ridiculous Amount Of Money Blackpink Is Worth To South Korea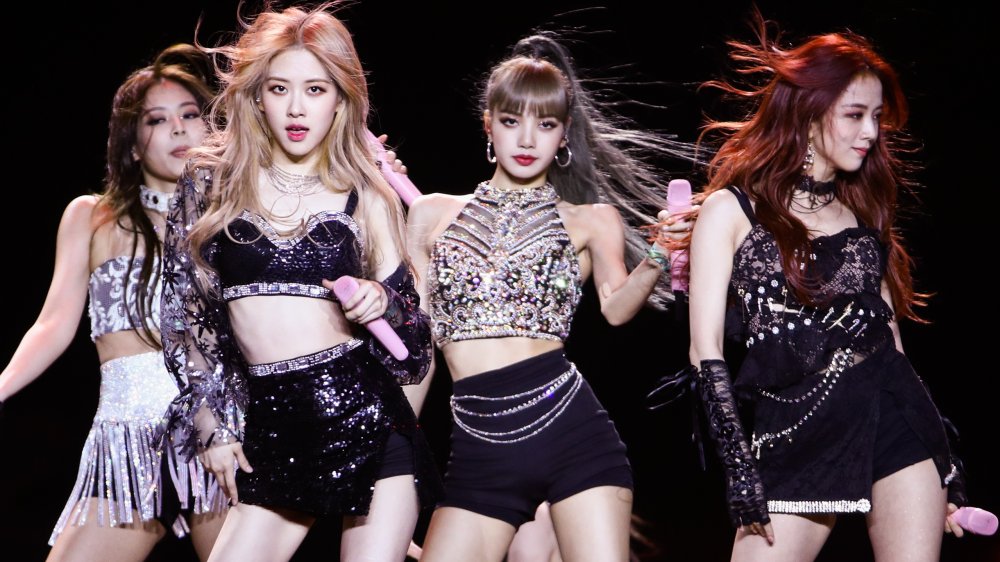 Rich Fury/Getty Images
It's possible that the K-pop (Korean pop) wave began in 2012 with "Gangnam Style" by PSY. The catchy tune and contagious dance craze that came with it might have been American's first real introduction to the music genre. Since then, the billion-dollar industry has made its way to the United States, sweeping the nation in all kinds of ways.
From the intricate music videos to K-pop stans bombarding Twitter threads with video compilations of their favorite groups (please stop doing that), there's no way to get away from the K-pop effect. There's only a few K-pop groups that really dominate the music genre — potentially because they're a bit complicated to form — and Blackpink is one of the mega groups.
Blackpink (stylized as BLΛƆKPIИK) is a South Korean K-pop group brought together by the record label YG Entertainment. The group — comprised of Jisoo, Jennie, Rosé, and Lisa — technically belongs to South Korea, as K-pop groups are designed to be entertaining and easy-to-digest "national symbol[s]" for their country.
With all of the success that Blackpink has enjoyed since the group's debut in 2016, each member's net worth is an impressive addition to the country's economy.
K-pop is a major part of South Korea's economy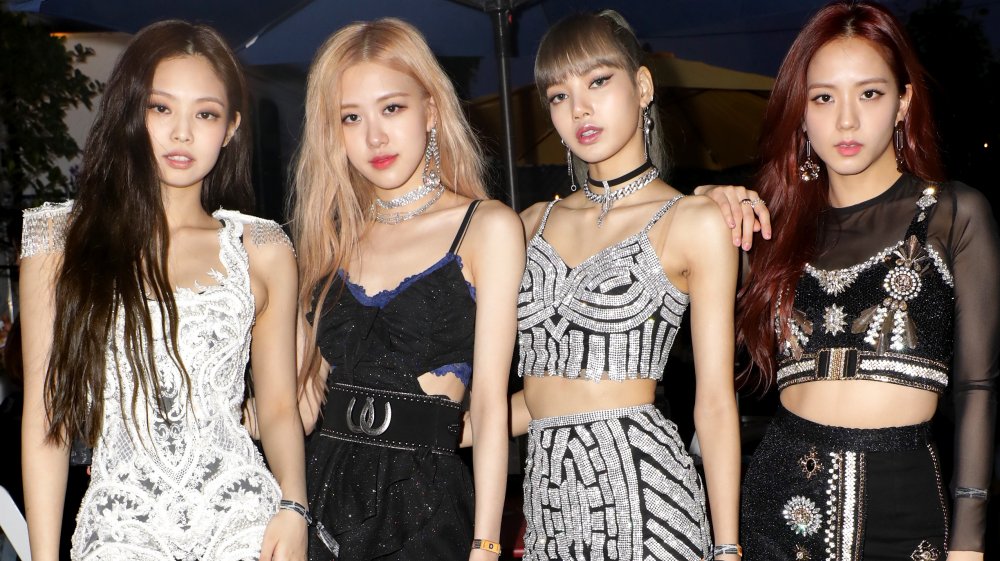 Roger Kisby/Getty Images
In 2017, Bloomberg reported that the worldwide K-pop industry was worth close to $5 billion. While that may seem like a ridiculous amount of money, these groups are not simply thrown together. The members of these choreographed groups go through grueling, months-long — sometimes years-long — training to even audition to become one of these specially chosen members.
The export of these groups' music and image adds a significant amount of funding to their home country, even through the stock market. For example, according to Business Korea (via The Economic Times), when the all-boy K-pop group BTS topped the Billboard 200 chart in 2019, "the stock prices of entertainment companies shot up."
The viral attraction of the music genre has created a heightened interest in South Korea altogether, from tourism to more Americans wanting to learn the language (to understand their new fave song, of course). Hannah Waitt, the co-founder and CEO of moon-ROK, a K-pop news outlet, said "I think K-pop has certainly stimulated the Korean economy by encouraging tourism — people from all over the world who love K-pop travel to Korea to catch concerts and experience Korean culture first hand."
Blackpink is too valuable for South Korea to let them go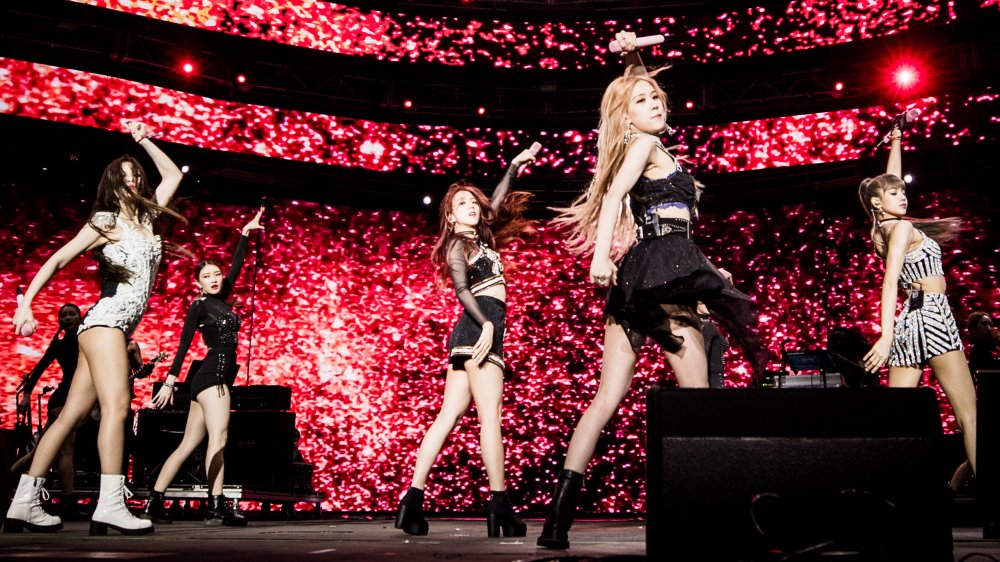 Rich Fury/Getty Images
It's no secret that K-pop stars are subject to "slave contracts" a.k.a agreements that lock artists into performing for seven to 15 years (seven if you're one of the lucky ones). It's possible that Blackpink is one of the lucky ones, as it's rumored the group is under a seven year contract with an expiration date of 2022. In November 2019, Teen Vogue reported on the uproar from fans — adorably named Blinks — wanting Blackpink to be released from their contract due to a delayed comeback.
Apparently, the members have been vocal (or as vocal as they possibly can be given the strict K-pop rules) about being unhappy in their contract. The group signed with Interscope in 2018 (per Forbes), however, their YG Entertainment contract is still very much intact.
Each member of the girl group is worth $8 million, according to Celebrity Net Worth. That being said, all the girls also have ventures outside of music. Jisoo and Rosé are the faces of the makeup brand Kiss Me. Jennie is the brand ambassador for Chanel and beauty brand Hera. Lisa – who's seemingly the breakout star of the group from a meme gone viral – makes her extra dollars from being the face of brands Moonshot and Penshoppe. She also has an endorsement deal with Thailand's largest mobile phone operator, AIS.
All in all, the group is estimated to be worth a whopping $32 million. However the girls make their money, it's all a win for South Korea, and it seems to be a winning season for Blackpink.