The Untold Truth Of Kardashian BFF Fai Khadra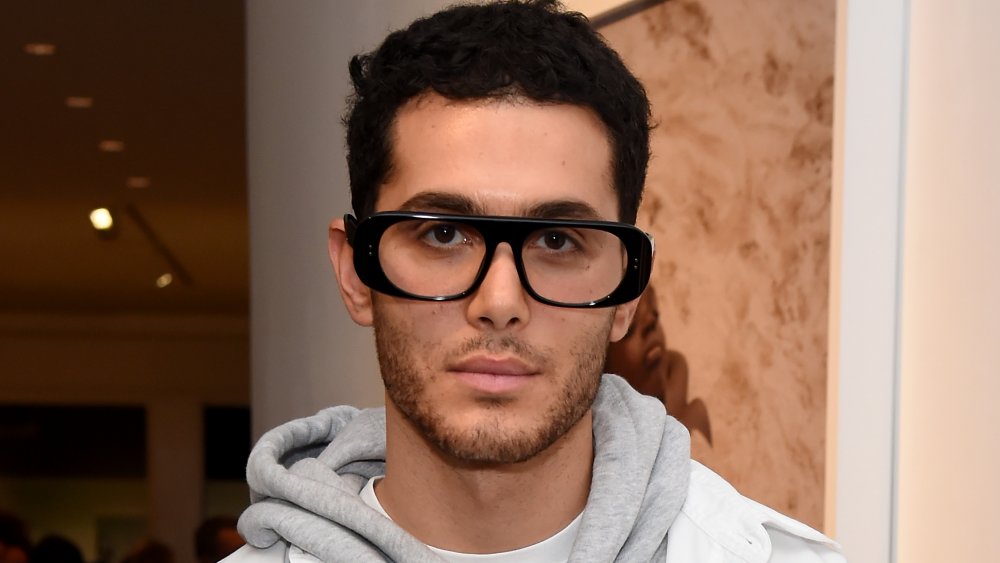 David M. Benett/Getty Images
The Kardashian-Jenner family has a fair rotation of friends that have popped up in their photo ops and appeared on Keeping Up With The Kardashians episodes. While some may not last too long, Fai Khadra has seemingly been a constant in Kendall Jenner's world. Fans of the popular family first started noticing how close Jenner and Khadra were when Jenner took to Instagram to make a suggestive post. Well, not that kind of suggestive.
In November 2019, Jenner posted a collection of Instagram photos, which included her holding sister Kim K's baby, Psalm West, playing with Saint West, and concluded the set with a photo of herself, Psalm and Khadra. The caption, "everyone in favor of Fai and i starting a family say "I"" practically broke the Internet (sorry, Kim) as Kendall tends to keep her love life and romantic interests relatively private. 
There hasn't been any official evidence that the two are romantically linked, however, Khadra has been attached to Jenner's hip for quite some time, including being her plus one to Hailey and Justin Bieber's wedding in 2019.
Kendall Jenner has other prospects on the horizon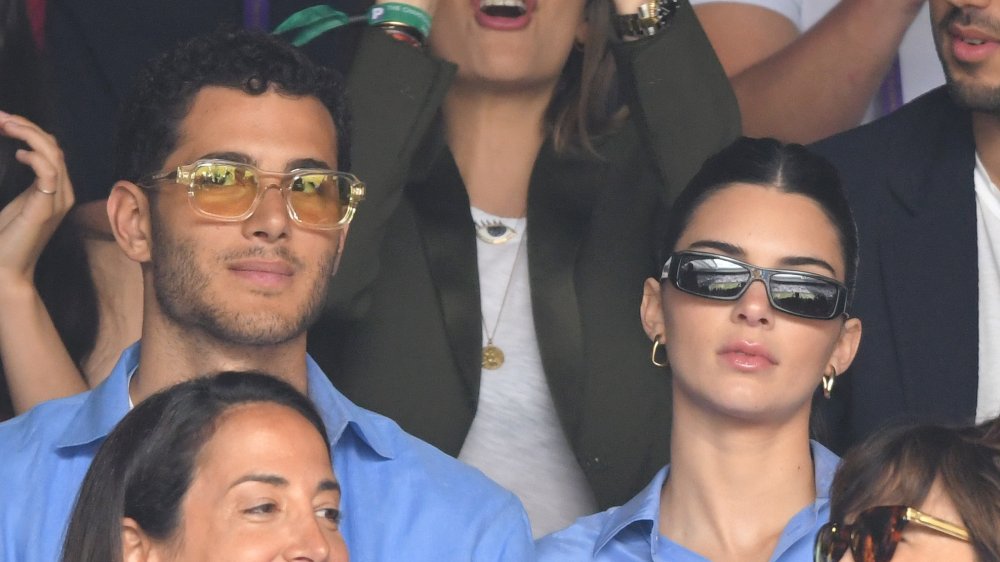 Karwai Tang/Getty Images
According to a June 2020 Elle article, Kendall Jenner could be getting back together with ex-boyfriend and NBA player Ben Simmons, who she first broke up with in May 2019, per Page Six. It's also possible that the in-demand model is seeing NBA player Devin Booker. That being said, fans will just have to keep guessing because Jenner keeps her relationships private, as she explained during an interview on Apple Music's ZAZA WORLD RADIO in February 2019.
"I think that especially because of the lifestyle that I live everything is so magnified and everyone wants to know things, especially about your love life," she said. While her romantic relationships remain a mystery, Jenner made her relationship with Fai Khadra very plain in an October 2019 Instagram caption, writing, "we don't date he's just my date." And apparently he makes for an amazing date anywhere. 
Khadra has been seen on the arms of both Kendall and Kylie Jenner on a number of occasions as the perfect plus one for celeb festivities, including a 2018 Halloween party and Diddy's 50th birthday party.
Fai Khadra has a popular friend circle outside of the KarJenners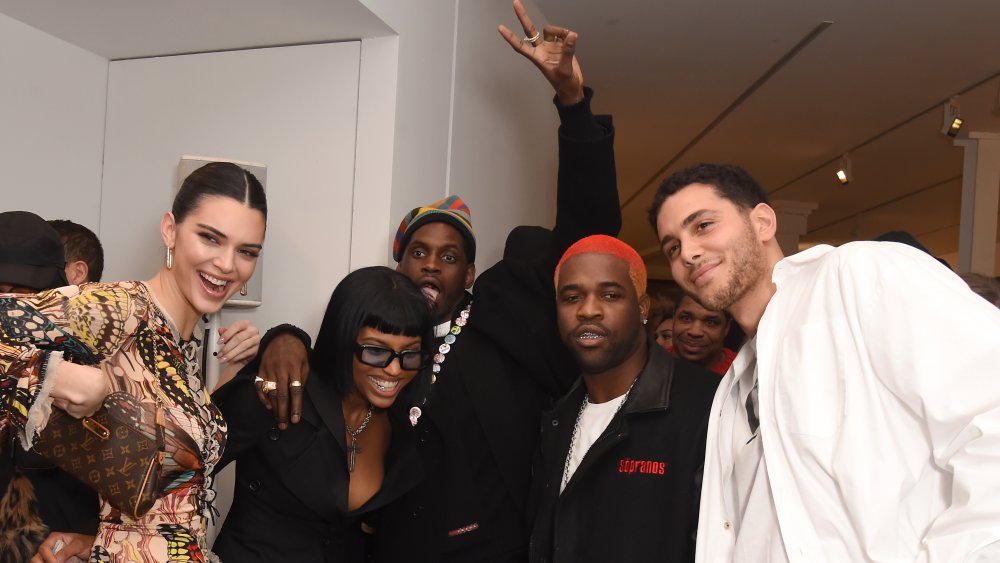 David M. Benett/Getty Images
While it's clear that Fai Khadra has a permanent spot with the Kardashian-Jenners (unlike Jordyn Woods), the Palestinian model was already locked in with the celebrity crowd. According to Elle, "Khadra is the brother of Sama and Haya, who comprise the DJ duo SIMIHAZE." In a birthday post from September 2019, the sisters posted to their Instagram: "Happy birthday to the best brother @yourboyfai it's funny that we still encounter people every day who didn't realize we were related but we go way back bihhhhh !!!"
While Khadra is also a DJ, he is much more known for his model and influencer talents. With a quick look at his Instagram, it's clear that the KarJenner roadie has many other celebs in his roster, including The Internet's Syd, singer Justine Skye, and fellow DJ, Taco.
Who knows what the future holds for Kendall Jenner and Khadra, but if a love baby amongst platonic friends is in the mix, that's certainly seems like a winning deal.