The Mila Kunis Movie Role No One Remembers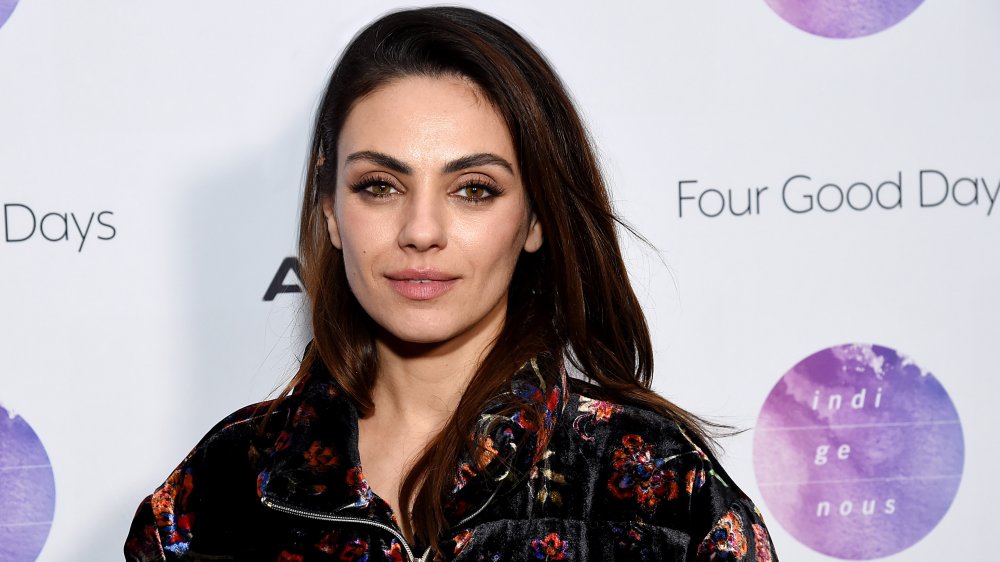 Michael Kovac/Getty Images
During the unpredictable, chaotic times 2020 has brought us, it's no exaggeration to say that Mila Kunis is still managing to bring us all joy. From her one-of-a-kind, specially designed quarantine wine (that's meant to not only get us drunk while we'll all sheltering-in-place, but also help those in need, with proceeds going towards charities benefiting those hit hardest by the current coronavirus pandemic) to her selfies with husband Ashton Kutcher, Kunis has seemingly made it a mission to lift our collective spirits.
It's her latest effort to do so on a June 2020 Reddit AMA that has provided yet another moment of glee for all of us — and weirdly enough, it's completely centered around a Mila Kunis movie role no one remembers. So what's the role? Let's take a deep-dive into some true Mila Kunis trivia for a real blast-from-the-past.
A recent AMA revealed one of Mila Kunis' earliest roles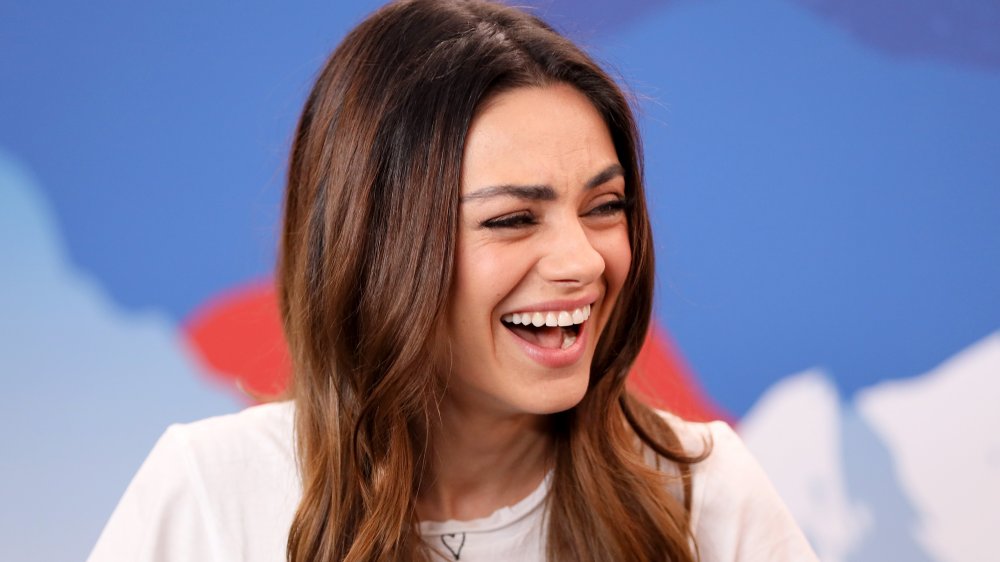 Rich Polk/Getty Images
During Mila Kunis' June 2020 AMA ("ask me anything") on Reddit, one user named SaltySarcasm definitely pulled a deep cut and asked Kunis a truly obscure question.
"Has anyone ever recognized you as Jill the party guest from Honey, We Shrunk Ourselves?" they asked — a question that immediately took Kunis by surprise.
"That's funny," Kunis replied, "No! Haha."
Indeed, it's true: one of Mila Kunis' first-ever film roles, however brief her appearance might have been in it, was the 1997 Disney science live-action comedy Honey, We Shrunk Ourselves, a direct-to-video film starring Rick Moranis and the third installment of the Honey trilogy, its predecessors being Honey, I Shrunk the Kids and Honey, I Blew Up the Kid. All three of the movies center around a machine the scientist and inventor Moranis creates in order to, as the trilogy's titles suggest, shrink or grow objects and people.
So what did Kunis' role entail?
Mila Kunis' cameo came only a year before stardom
The scene Reddit user SaltySarcasm alluded to in their question to Mila Kunis during the AMA is a particularly memorable one. Rick Moranis' character, along with actor Stuart Pankin, who plays his brother, find themselves in a huge bowl of onion dip. As the title suggests, the premise of the movie is that Wayne Szalinski (Moranis) and Gordon Szalinski (Pankin), have accidentally shrunk themselves, and they're attempting to get their kids' attention in order to alert them to their quagmire. During the movie, Gordon's daughter Jenny (played by Allison Mack, in another retrospectively weird casting choice) decides to throw a party, thinking her parents are gone for the evening. Among those party guests is Mila Kunis, whose character's name is Jill.
It's Jill who inadvertently saves the brothers by accidentally scooping some onion dip and spilling it onto the table. She then turns to Jenny and asks, "This stuff is really good. What's in it?" As they lay in a puddle of dip, Wayne and Gordon reply: "The Szalinski brothers!"
Kunis' bit part in the comedy marked one of her last small roles. In 1998, only a year after the movie was released, Kunis was cast in the role of bossy and rich Jackie Burkhart (along with her future husband Ashton Kutcher) at the age of 14 in the classic sitcom That '70s Show, which launched them both into stardom.
Still, one question remains: did Jill ever clean up the dip?