JoJo Siwa Shocks Her Fans With Her Latest Look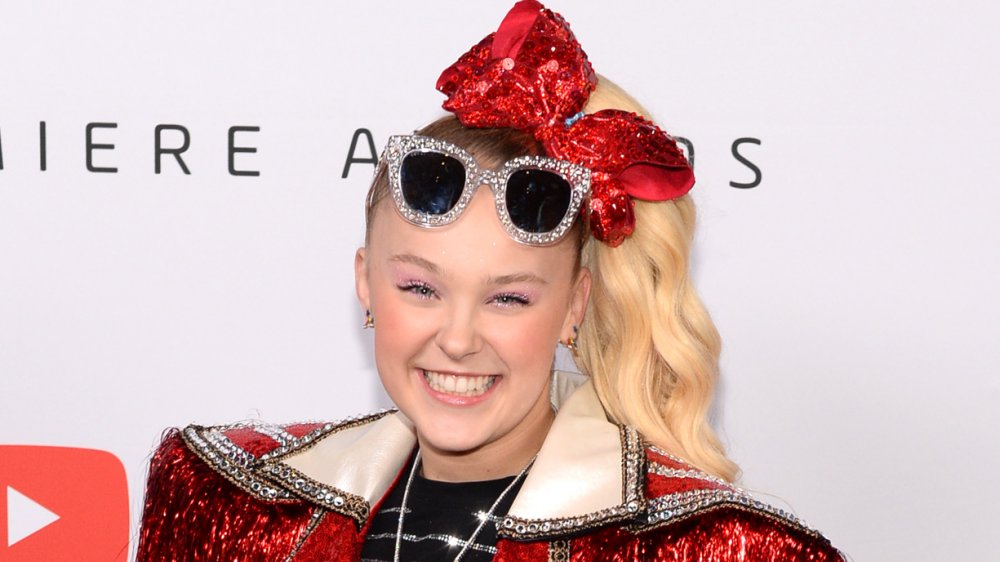 Andrew Toth/Getty Images
JoJo Siwa is changing up her look in a major way. Siwa, who rose to fame after appearing on Lifetime's Dance Moms and later solidified her success thanks to a booming YouTube channel, is shocking fans with her new hair. 
Siwa's signature look has always been her high ponytail crowned with a great, big bow. With this in mind, Siwa first shocked fans in May 2020, "when she took down her signature side-ponytail while participating in a TikTok trend," according to People.
Shortly after, Siwa joined Entertainment Tonight for a virtual interview in June 2020, where she talked about the worldwide reaction to her long hair. She told the outlet, "It's hilarious, adding, "I knew it would be a shock to people ... I knew it was going to be like, 'Oh my gosh, JoJo put her hair down,' because people just don't see that. But I also did not expect it to go as [viral] as it did." For fans who were worried that she'd outgrown her iconic bows, Siwa said, "The bow will never be over. I mean, the bow is my life. I loved it ever since I was little. It's become who I am." 
Always one to keep fans on their toes, in late June 2020, Siwa made a much bigger change than taking down her hair or ditching a bow. Keep reading to find out what she did.
JoJo Siwa is a brunette!
It was already shocking enough to see JoJo Siwa forgo her signature ponytail. Needless to say, when she stepped out rocking darker hair in June 2020, she definitely knocked us over. Siwa revealed her look in a TikTok video (also shared to Instagram), which featured a voice-over sound that says: "Girl don't do it, it's not worth it. I'm not gonna do it girl. I was just thinking about it. I'm not gonna do it," according to People. 
The next shot is Siwa crossing the screen with dyed, brown hair and she mouths to the camera, "I did it." Obviously, everyone was blown away.
It's one thing to ditch a ponytail and a totally different thing to go darker! Fans flooded the post with comments with one person writing, "Wait no you didn't." Another person wrote, "I love it!!" Someone else told the star: "I WAS NOT READY FOR THAT." Meanwhile, Siwa's BFF Colleen Ballinger commented: prettyyyyy! now we look like real life sisters YAAAAAS." 
Siwa's new look is making waves and it makes sense. That being said, she looks absolutely gorgeous as a brunette.