This Is Pink's Most Underrated Song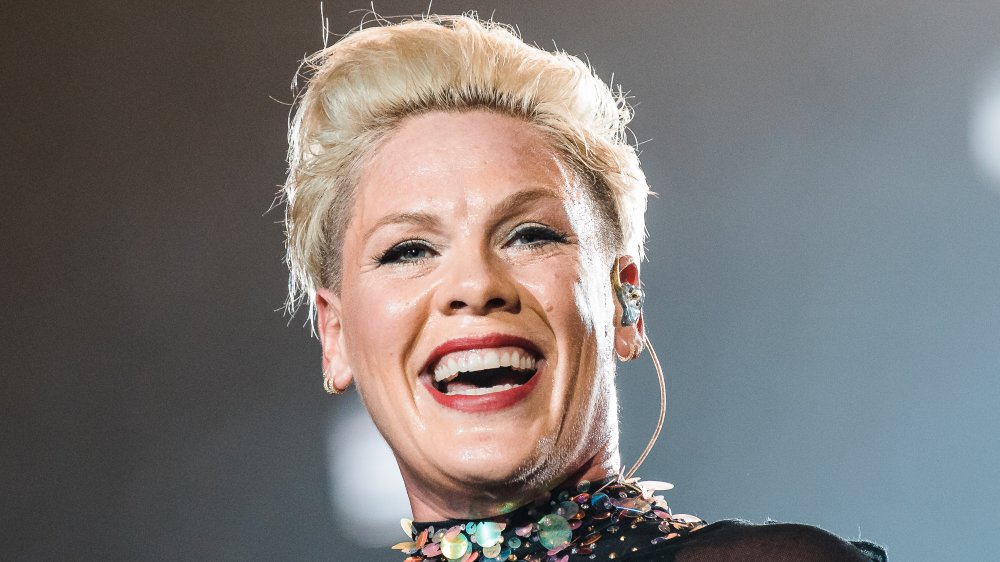 Mauricio Santana/Getty Images
Although the singer Pink — real name Alecia Beth Moore — shows no signs of slowing down any time soon, she could retire as of this writing and be satisfied with the impressive level of success that she has achieved throughout her career. The musician, who always embodies the perfect amount of an edge in both her style and music, has earned three Grammy Awards and racked up a total of 20 nominations thanks to songs like "Trouble," "Get The Party Started," and "Stupid Girls." Not to mention her other jams, including "So What," "Sober," "Just Give Me A Reason," and "What About Us."
"This is the longest-running fluke in history. And I'm into it," she told Billboard in October 2019 about her rise to fame. Of course, Pink has no reason to be humble, considering her long career contains many chart-worthy hits.
Despite many incredible songs to choose from, Pink — like fellow powerhouses including Madonna, Halsey, and Dolly Parton — has one bop that's her favorite. The tune is a win for sure, but it doesn't compare to her most underrated song.
This song took Pink to stunning new heights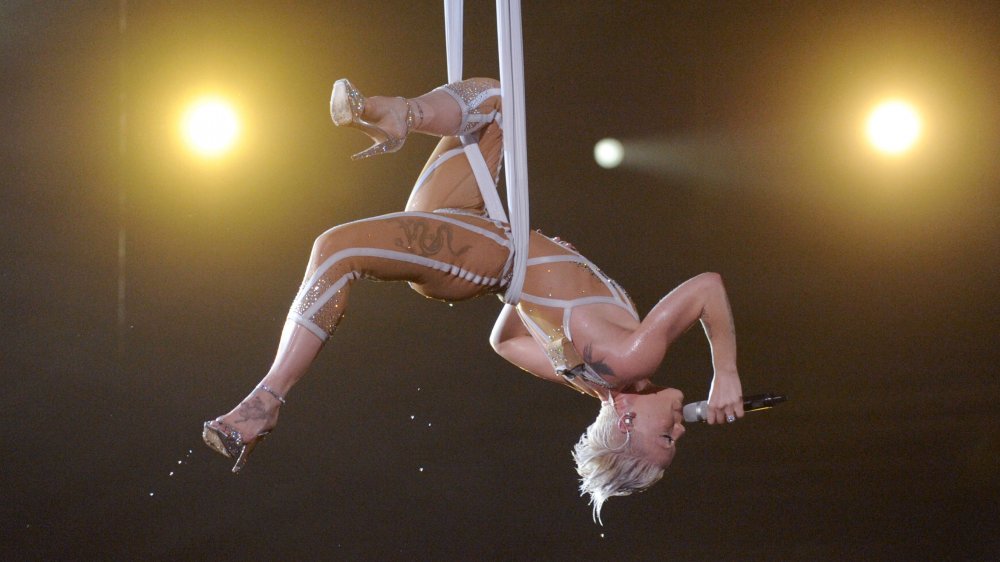 Kevin Winter/Getty Images
It's arguably safe to say many of Pink's songs deserve recognition. However, when you're making your next playlist filled with her best tunes, be sure to include "Glitter in the Air" from her 2008 album Funhouse. An incredible example of the singer's heartwarming and poignant music, it's unfortunately often overlooked.
Written by Pink and Billy Mann, the pop ballad focuses on the experience of opening yourself up to another person's love and the special moments that can exist when that happens. "Have you ever wished for an endless night? / Lassoed the moon and the stars and pulled that rope tight?" Pink sings. "Have you ever thrown a fistful of glitter in the air? / Have you ever looked fear in the face and said, 'I just don't care'?"
Pink, who has delighted fans for years with her acrobatic skills, used her knack for heart-racing, high-flying performances to take the song to new heights at the 2010 Grammy Awards. The set included Pink hanging from a strip of cloth high above the audience, getting dipped in water, and spinning at a dizzying speed as rain droplets fell on the enthralled audience below. The New York Times hailed the "airborne, water-soaked" performance as "a turning point when people woke up to her strong voice and showmanship."
 It also proved that this is Pink's most underrated song, so do yourself a favor and give it a listen.