The Strange Reason Beyoncé Is Obsessed With The Number Four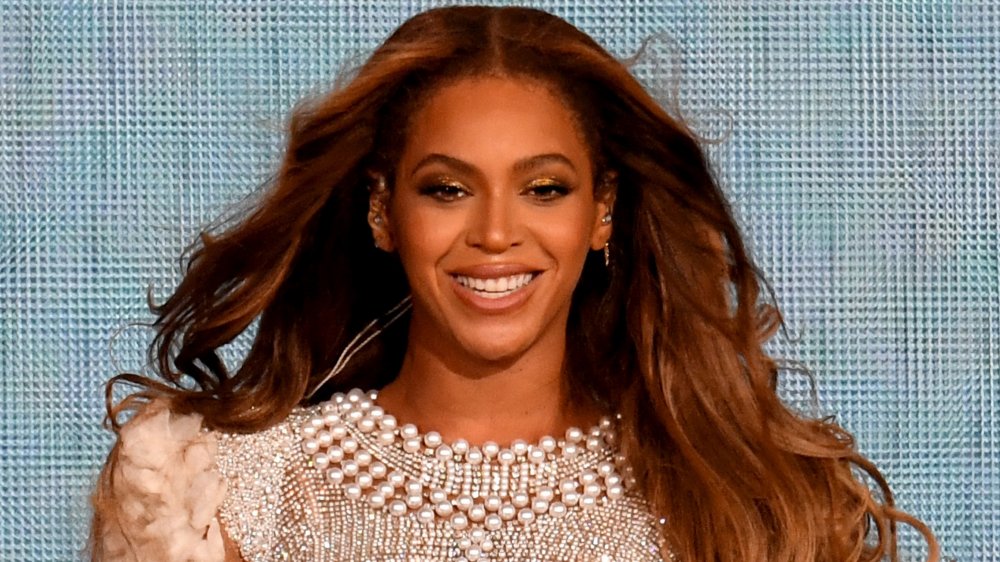 Kevin Winter/pw18/Getty Images
There's no question that Beyoncé is one of the biggest pop stars who has ever lived. You'd be hard pressed to find a corner of the world that hasn't belted out one of her seven Billboard #1 hits, which include "Crazy in Love" and "Irreplaceable," or danced to the singer's infectious bop "Single Ladies."  
Even though Queen Bey is well-known and may have the most loyal fan base (hey, Beyhive) that any artist has ever known, no one really knows much about the Houston native's personal life. Unlike some of her A-list counterparts, the "Halo" singer and her hip-hop mogul husband, Jay-Z (born Shawn Carter) keep their private lives behind closed doors.
Since the mother of three keeps her quirks a mystery, the rest of us have to piece together clues to learn more about the international superstar. However, one of her more noticeable consistencies is her devotion to the number four. Here's a closer look into why and how she keeps it close to her heart.
Beyoncé is crazy in love with symbolism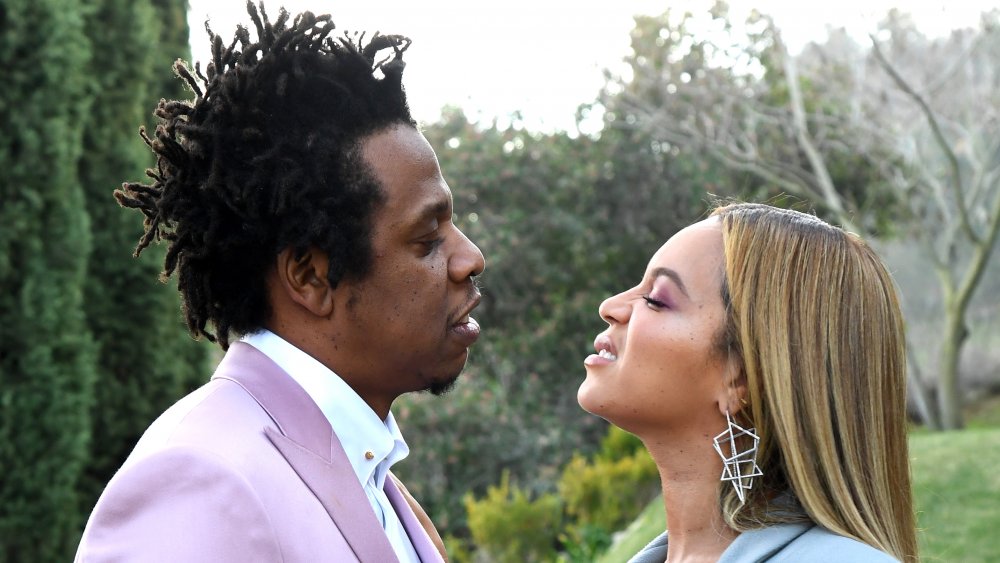 Kevin Mazur/Getty Images
Even though most hold Beyoncé to a higher standard of human (she is "Flawless," after all), we all have our little quirks and even superstitions we stick to for good luck. For Bey, one of those good luck charms is the repeated resurgence of the number four in her life. For starters, the Virgo queen was born on Sept. 4, 1981. Additionally, Beyoncé met her future On The Run Tour lover, Jay-Z, when she was 18, per Vogue, and Jay-Z's birthday is December 4. Coincidence? We think not. With a sign like that, it made perfect sense that she held onto Jay-Z. The two tied the knot on April 4, 2008 (4/4), per People, and yes, the year matters, too.
According to Refinery29, at her Live at Roseland: Elements of 4 show, which was a series of concerts that lasted — you guessed it — four nights each, Bey explained that the two got married on April 4, 2008, because "eight divided by two is four." It really doesn't get any more romantic and symbolic than that — besides their matching Roman numeral "four" ring finger tattoos.
The number four is a family affair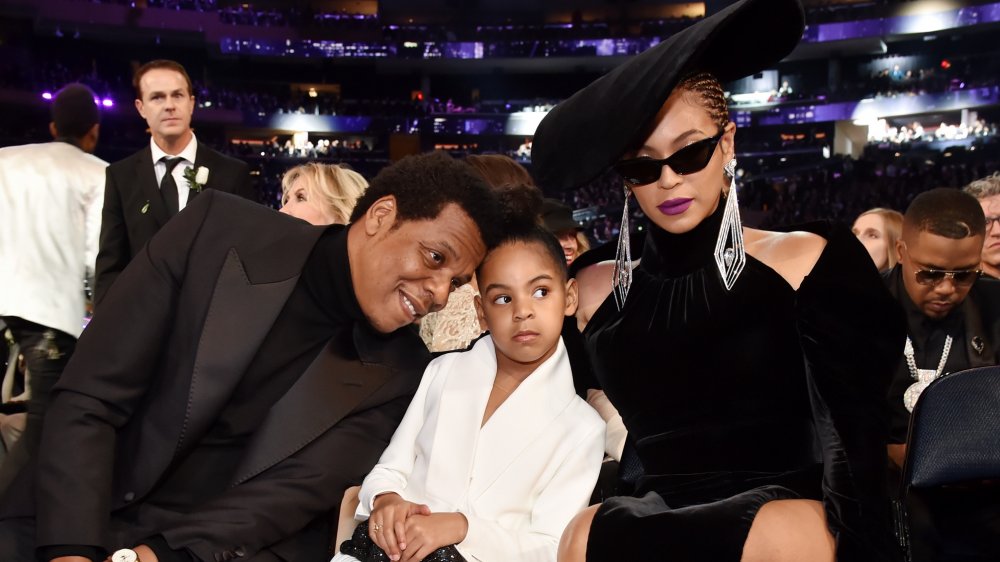 Kevin Mazur/Getty Images
The Carters aren't the only members of their close-knit family born on fourth. Beyoncé's mother, Tina Knowles-Lawson — a.k.a Ms. Tina by her daughter's fans, the Beyhive — was born on Jan. 4, 1954. While Beyoncé and Jay-Z's first child, Blue Ivy Carter, broke the family trend, it's rumored that the proud parents decided to pay homage to the illustrious four by giving Blue a middle name that sounds like the Roman numeral four (IV), per E! News. You really can't get more superstitious than that — or maybe you can.
Beyoncé released her fourth album in 2011 (2+1+1=4) and titled the project 4. Jay-Z's 13th album (yup, 1+3=4) was titled 4:44, and during a 2017 iHeartRadio interview, Mr. Carter explained the meaning of the title track.
"'4:44' is a song that I wrote, and it's the crux of the album, just right in the middle of the album," he said (via CNN). "And I woke up, literally, at 4:44 in the morning, 4:44 AM, to write this song. So it became the title of the album and everything. It's the title track because it's such a powerful song, and I just believe one of the best songs I've ever written."
If numerology keeps the Carters successful, we all might want to pay a little more attention to the synchronicity of numbers around us.