The Real Reason Jennifer Lopez And David Cruz Broke Up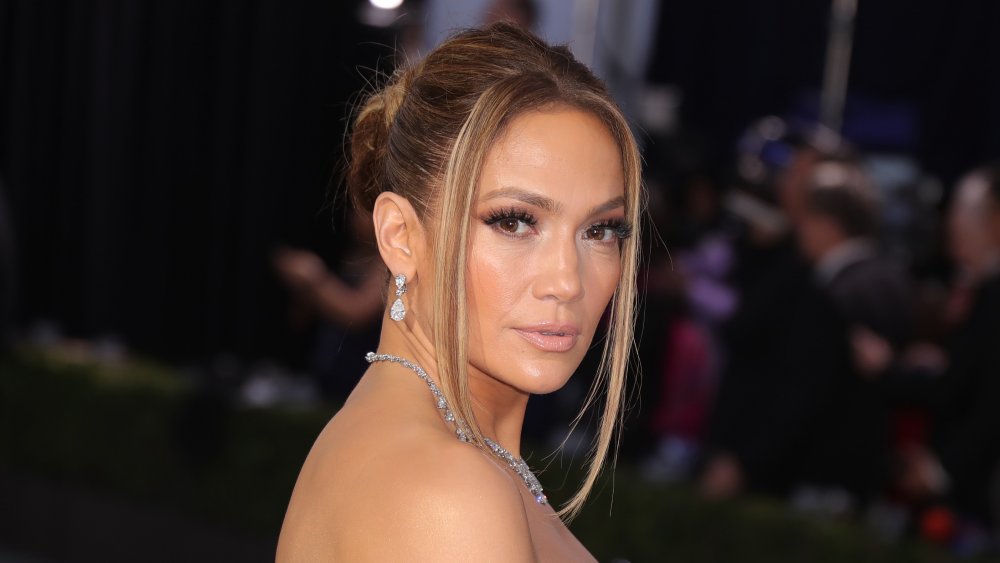 Leon Bennett/Getty Images
Once Jennifer Lopez skyrocketed to superstardom playing the late Selena Quintanilla in Selena, the media became increasingly fascinated by the Latina actress and singer's love life. From Lopez's brief engagement to actor Ben Affleck to her high-profile romance with Sean "Diddy" Combs, the mega-star's relationships have become fodder for every tabloid known to man. But before her breakout role, Lopez dated someone even diehard fans may have forgotten about over the years — high school sweetheart, David Cruz.
Lopez and Cruz began dating when they were 15 and 16 respectively, but ultimately split nearly 10 years later. While In Living Color's former Fly Girl was on the verge of her big break, she'd just finished filming Money Train alongside Wesley Snipes, with whom she was later romantically linked. Cruz accompanied Lopez to the November 1995 premiere, but this was the pair's last public appearance (per People). Yet, while many might assume Lopez broke it off with Cruz because her popularity was rising or they simply outgrew the relationship, neither officially explained why they split — but Snipes certainly wasn't at the core.
"He was flirting with me — you always flirt with your costars, it's harmless — then he just started getting a little more serious," Lopez told MovieLine in 1998. "He would invite us all out together and then at the end of the night, he'd drop me off last and try to kiss me. I'd be like, 'Wesley, please, I'm not interested in you like that.'" We love an independent woman!
Jennifer Lopez's ex-boyfriend David Cruz passed away at age 51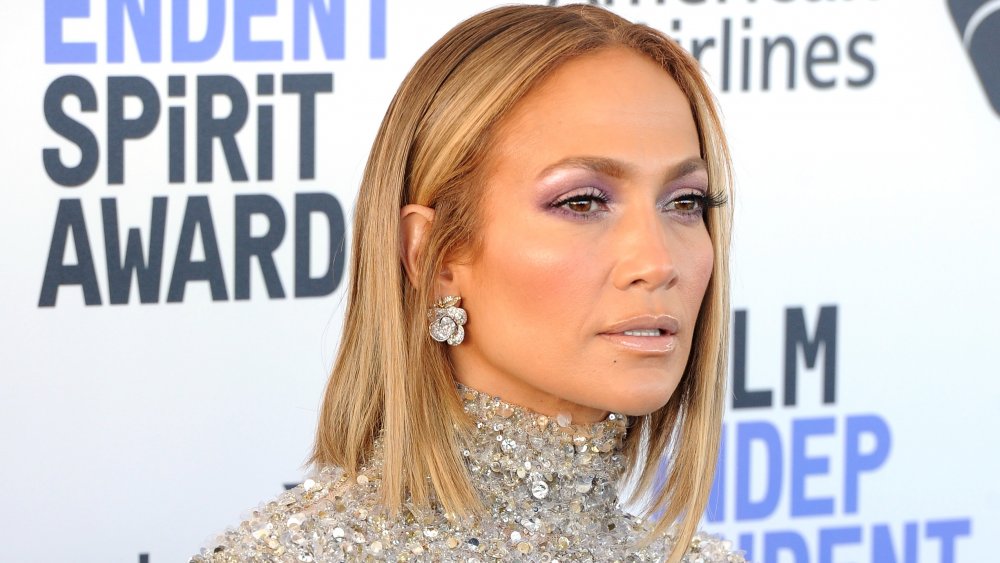 Albert L. Ortega/Getty Images
While David Cruz might have won the multi-talented Jennifer Lopez's heart in high school, it was his own heart that proved troublesome, as Cruz sadly passed away in March 2020 from heart disease. Cruz's partner of 18 years, Isa, told TMZ that the "kind and loving" man was a "devoted father," who helped raise his step son who's now in the Marines. An insider told People that Cruz "just loved" Lopez during their decade together. "He was soft-spoken and kind and he would do anything for Jennifer," the source revealed. "You could see her trajectory early on and at the time he didn't mind seeing her take the lead."
Although Lopez has not publicly addressed her ex-boyfriend's death, she recalled their time together in an interview from 2004 (via Daily Mail). "I have many memories of David because nine years is like a lifetime," Lopez said. She explained they "grew up together," since she was so young when they met. "His best friend was dating my best friend. He saw me and fell in love with me right away. He still lives in the neighborhood in the Bronx where we grew up and so does my grandmother," she continued. "I see him whenever I go there to visit her. When we run into each other we keep in touch for a while through phone calls."
We're glad Lopez and Cruz were able to maintain their lifelong friendship.