The Untold Truth Of Maisie Williams' Family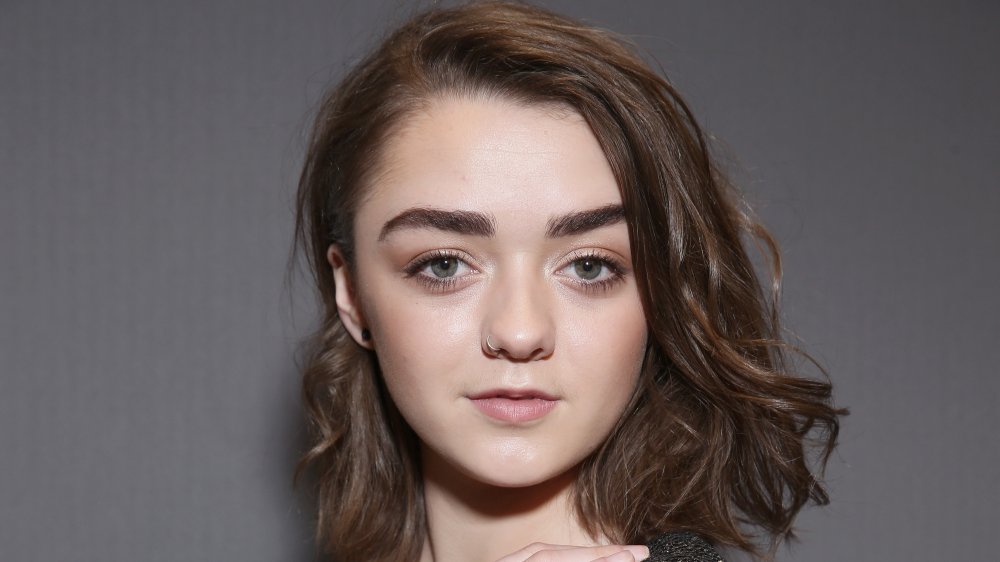 Vittorio Zunino Celotto/Getty Images
It seems safe to say that Game of Thrones changed Maisie Williams' life. The actress — who played Arya Stark on the hit HBO series — not only became a household name thanks to the show, but she also amassed a considerable net worth. Additionally, she developed a life-long friendship with co-star Sophie Turner, who played her older sister in the epic saga.
That being said, Game of Thrones wasn't all fun and games. After the show wrapped, Williams spoke up about how challenging it was to play such a spirited character and how her character's masculinity sometimes made Williams ashamed of her body. These days, Williams has her hands full with various projects and is living the life of a tech entrepreneur. True to the lively character of Arya, Williams clearly likes to stay busy!
As her life moves forward on the road of a successful career, Williams has reflected on how it all became possible. A big part of her success is thanks to her family, especially her mom, whom Williams remains extremely close to. Here's everything you'll want to know about Maisie Williams' family.
Maisie Williams' mom made it possible for her to start acting so young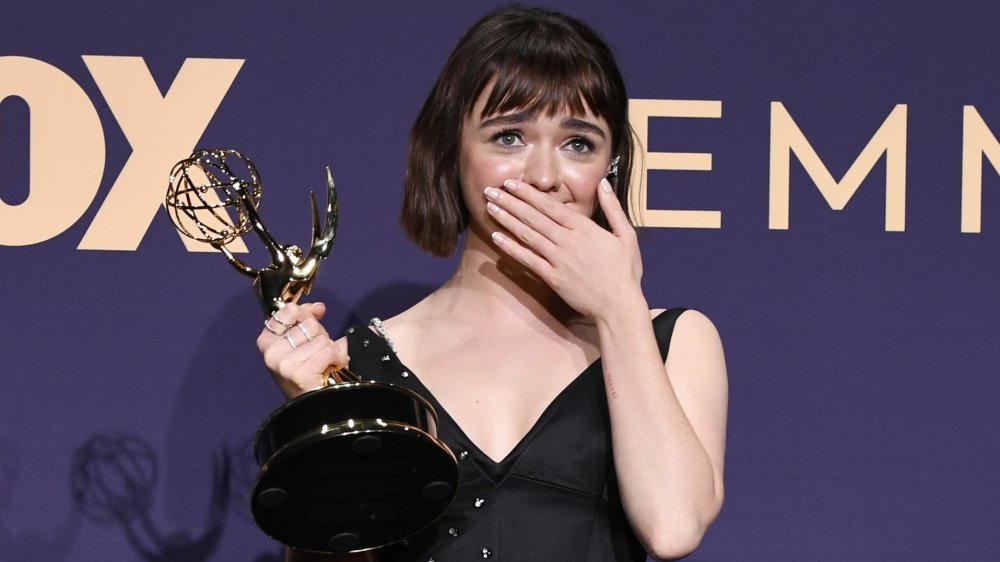 Frazer Harrison/Getty Images
In 2016, Maisie Williams told People that she talks to her mom everyday. In fact, when Williams found out about her Emmy nomination that same year, she was FaceTiming with her mom. Williams said her mom started screaming, adding, "I was just so happy and couldn't quite believe it really — I still can't believe it. And it was amazing to share that moment with my mom. She was crying."
Williams' mother, Hilary Pitt Frances, is a breast cancer survivor, something that's deeply impacted Williams. The actress said of her mom: "She has survived many, many times ... survived relationships, survived breast cancer and constantly is just trying to do more to help other people," she told People. Speaking of helping other people, it was actually Frances who made it possible for Williams to pursue her acting dreams, even though she was so young. According to the Daily Mail, Williams was 12 years old when she started on Game of Thrones.
In 2014, Frances spoke to the Daily Mail about supporting her daughter, even if it meant that Williams would have a less traditional education. "Maisie was given a lot of opportunities that we didn't feel we could turn down to concentrate on education," said Frances. "I know a lot of people wouldn't agree with that, but that's what we decided to do, adding, "She didn't have the time to sit her exams."
In addition to a having an awesome mom, Williams also has some inspiring siblings.
Maisie Williams pays tribute to her mom on Father's Day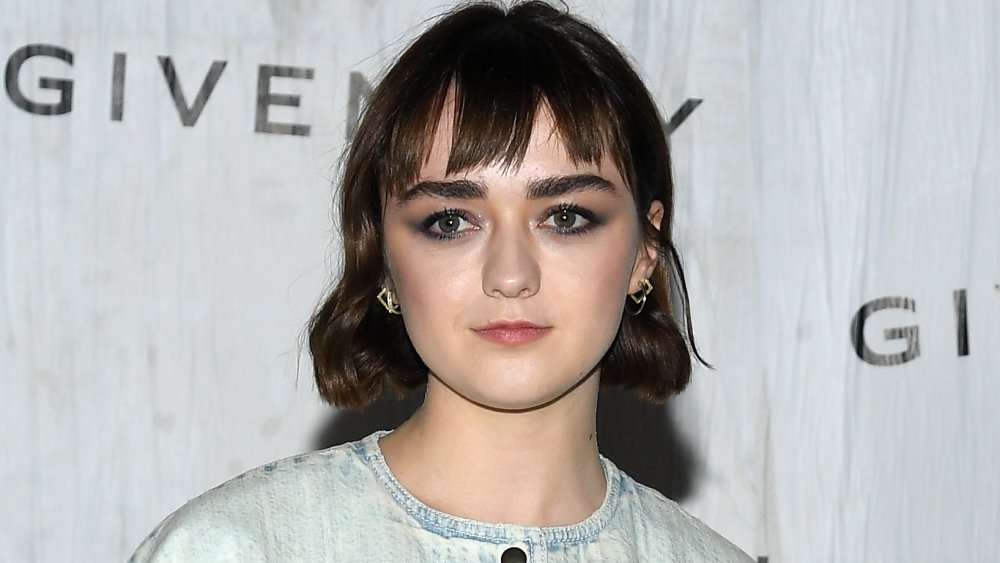 Pascal Le Segretain/Getty Images
In 2017, Maisie Williams opened up about her childhood and family life during an interview with Time. She explained that her parents separated, but she "spent time with both of them growing up." While her dad was present, Williams credits her upbringing and the raising of her and her siblings to her mom. 
On Father's Day in 2015, Williams paid tribute to her mother on Twitter, writing, "Happy Father's Day to my mother who played both roles for me growing up. Single mum with 4 kids- what an amazing woman..." The same day, Williams thanked her stepdad, too, tweeting, "Happy Father's Day to my stepdad who slotted into our lives perfectly. Thankyou for playing a huge role in making my mum smile again..."
So who are these "4 kids" raised by Williams' amazing mom? Well, in addition to Williams herself — who happens to be the youngest — she has two brothers, James and Ted, and a sister, Beth. Some of her siblings have even popped up on Williams' social media.
My brother and I spent the morning getting our Glastonbury nails done with @LeightonDennyEN from @LucknamPark 👏🏼👏🏼 pic.twitter.com/cbbhiXWcfh

— Maisie Williams (@Maisie_Williams) June 24, 2015
According to the Irish Times, "her eldest brother James is a history major who dabbles in body art, her sister Beth sings and her brother Ted is a breakdance instructor." Clearly, Williams was inspired to live out her creative calling by watching her three, dynamic older siblings.