This Is How Much Miranda Cosgrove Is Really Worth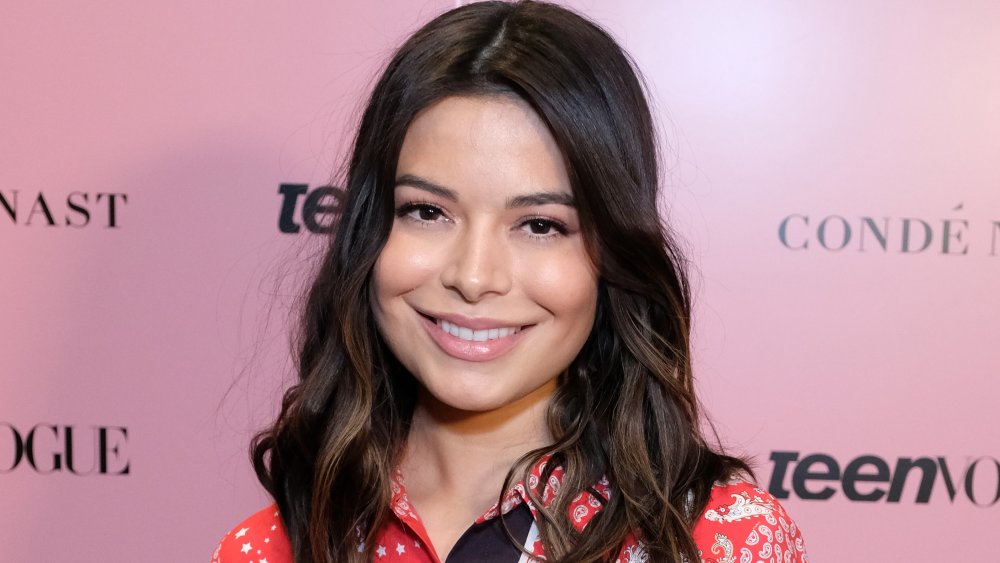 Sarah Morris/Getty Images
Miranda Cosgrove broke into acting at a young age even by Hollywood standards. The actress, singer, and Los Angeles native got her start at the age of three, according to Entertainment Weekly. Cosgrove caught her big break when appeared in the 2003 comedy School of Rock. At 10 years old, Cosgrove appeared as Summer Hathaway — a teacher's pet — in the adored, Jack Black-helmed musical comedy, which went on to gross more than $131 million worldwide, per Box Office Mojo. Critics praised Cosgrove for her stand-out performance; who could forget her character abrasively singing "Memory" from Cats?
In 2004, Cosgrove landed another big role as the prying little sister on Nickelodeon's series Drake and Josh. Three years later, she planted her flag at the top of the Nickelodeon hierarchy when she nabbed the titular role on iCarly. The hit show, which followed Cosgrove's vlogger character as she filmed a popular web show with her best friend, Sam (Jennette McCurdy), regularly brought in millions of viewers and broke records. Case in point? In 2008, the iCarly movie iGo to Japan, "became the highest-rated live-action TV movie in Nick history among kids 2-11, kids 6-11 and total viewers," per the New York Post. 
During its six season run, Cosgrove became a bigger star and also got into music, releasing her debut album, Sparks Fly, in 2010, per MTV. Since iCarly wrapped in 2012, Cosgrove hasn't quite risen to such high heights, but it doesn't matter. She has cemented herself as a star and has an impressive net worth from her childhood go at it.
Being a child actor really paid off for Miranda Cosgrove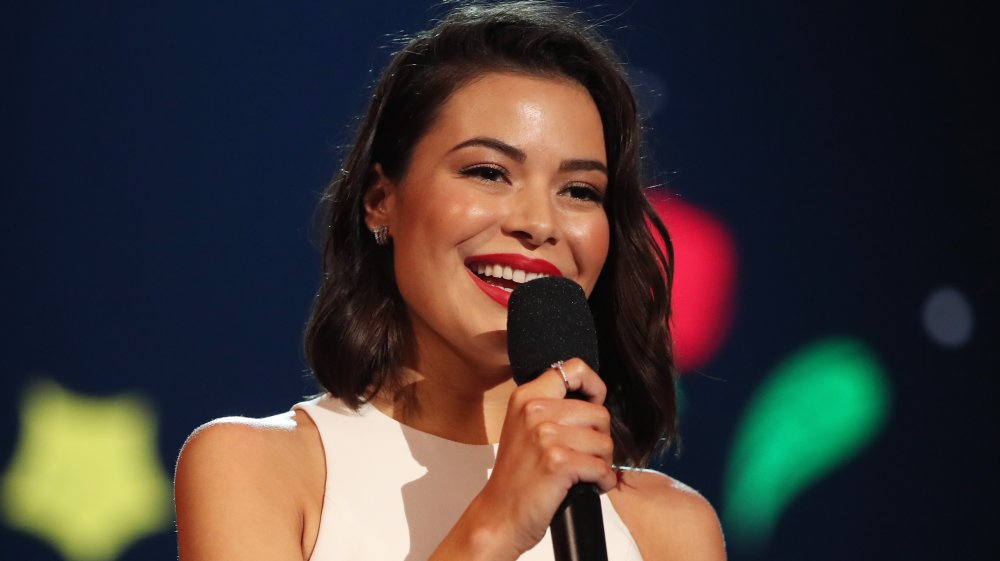 Christopher Polk/Getty Images
These days, Miranda Cosgrove is worth $10 million, according to Celebrity Net Worth. That's partly thanks to her iCarly nest egg; the star was making $180,000 per episode for iCarly by the time the show wrapped in 2012, per Reuters. With that kind of paycheck, it's no surprise that the Guinness Book of World Records named her the highest-paid child actor in 2012, too, per Celebrity Net Worth.
After iCarly, Cosgrove went on to voice Margo in Despicable Me 2 (2013) and Despicable Me 3 (2017) — a role she originated during her Nick days. She also starred in the TV series Crowded in 2016, as well as the 2015 indie horror film The Intruders. As of this writing, Cosgrove is hosting a CBS series called Mission Unstoppable, which highlights women innovators in fields of science. 
If it seems like the actress is keeping a low profile, that's because she's doing something she never really got to — go to school. According to Entertainment Weekly, as of this writing, the star is studying psychology at the University of Southern California.
"I actually changed my major a few times, so it's kind of funny," she told EW (she first enrolled in 2012, per Parade, but hey, everyone goes at their own pace). "I went to USC 'cause I was homeschooled for most of my childhood. So I still feel like right now, even though I'm 26, I'm still kind of figuring out what other things I maybe want to do."
At least she hasn't needed to pay for room and board. According to the NY Daily News, the star purchased a $2.65 million home in Los Angeles in 2013.