The Real Meaning Of Beyoncé's Black Parade
Kevin Mazur/Getty Images
In the wake of the official drop of Black Is King, Beyoncé's highly anticipated visual album released exclusively on the Disney+ platform, it only makes sense to revisit the unforgettable single "Black Parade." After the song's earlier release on June 19, 2020 — meant to coincide with Juneteenth, a holiday that celebrates the emancipation of Black Americans from slavery — "Black Parade" was quickly lauded as one of the best songs of the summer, with The New York Times calling it an "ambitious" allusion to "[Black] American achievement, culture and struggle, to African history and deities, [and] to the power of women." 
So, what's the meaning behind "Black Parade" in full? Let's dig into the real significance behind Bey's single, why the timing of its release was so important, and how it fits into the grand scheme of Black Is King as a whole.
Beyoncé's Black Parade has a powerful message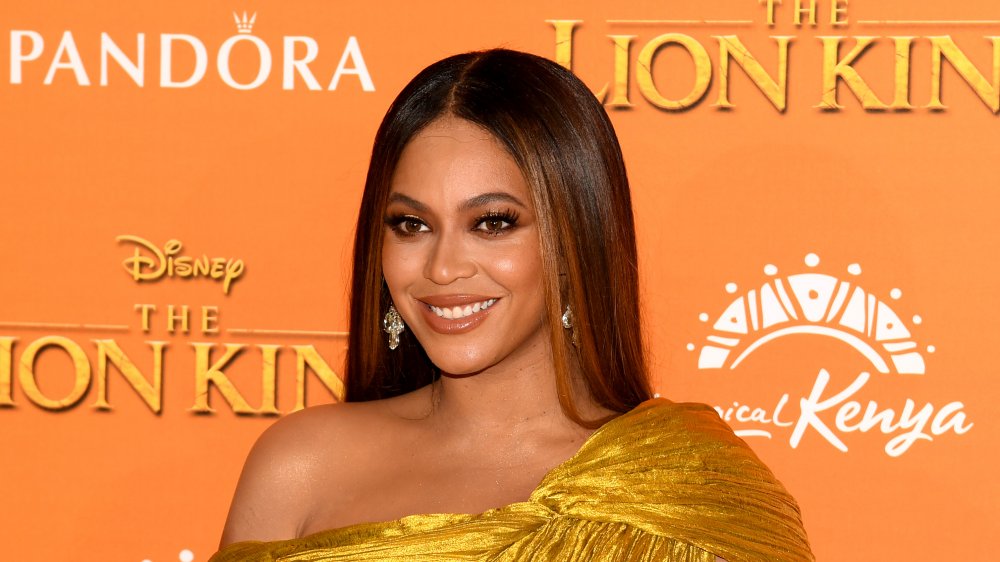 Gareth Cattermole/Getty Images
As Complex noted in June 2020, the timing of the release of Beyoncé's "Black Parade" was both crucial and deliberate, at a time when fans and followers needed it most. A bonafide "celebration of Blackness," the track debuted in the midst of Black Lives Matter protests against police brutality and systemic racism in the wake of the deaths of George Floyd, Breonna Taylor, Arbery Ahmaud, Tony McDade, and others.
"Black Parade's" title itself is an allusion to both pride and protest — "an empowering anthem that celebrates Black people's history and culture," but one that "doesn't sound like a typical protest song," according to Complex writer Jessica McKinney. The uniqueness of "Black Parade" allows it to totally defy expectations. The single features a significant amount of rapping from a performer known primarily for her tour-de-force pipes, and it would equally feel at home "[played] at the next summer party" as it would a "BLM event."
Most importantly, "Black Parade" is an example of how art and a large platform can contribute directly to social activism — and a statement by Queen Bey herself hammered that fact home.
Black Parade directly supports Black-owned businesses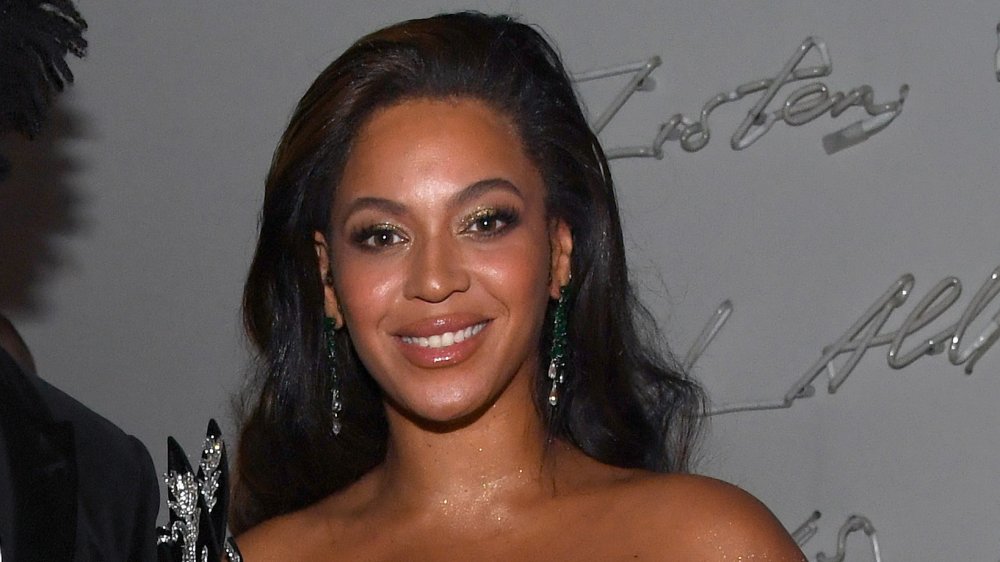 Kevin Mazur/Getty Images
Upon its Juneteenth release, Beyoncé announced that proceeds for "Black Parade" would go directly to supporting Black-owned businesses. She also took things a step further. In tandem with the debut of the single, Queen Bey also launched a directory of Black-owned businesses for fans to browse and support. "Being Black is your activism," the singer wrote in a message to fans on the newly launched page of her official site, aptly titled "The Black Parade Route." 
"Black excellence is a form of protest. Black joy is your right," she continued, adding that the proceeds from the single would benefit the foundation BeyGOOD's Black Business Impact Fund, administered by the NAACP. 
While the Black Is King visual album started filming long before the 2020 death of George Floyd and the subsequent nationwide protests against systemic racism, Beyoncé's vision and message in "Black Parade" came to the world at a time when the country needed it most — and now, more than ever, we're thankful for the example Bey continues to set as the voice of a generation.