Why Adam Levine Isn't Adam Lambert's Biggest Fan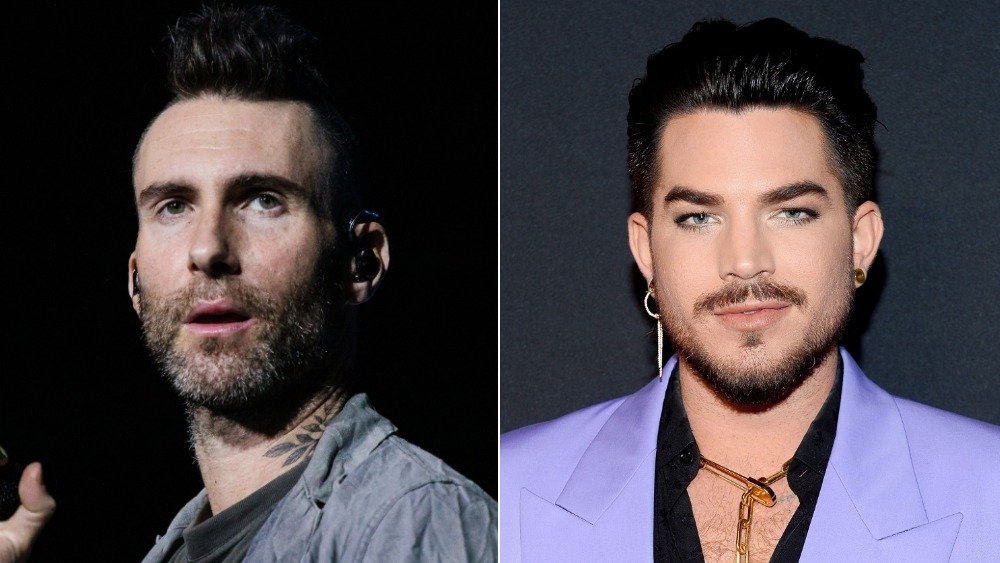 Mauricio Santana, Noam Galai/Getty Images
It's a battle of the Adams! Though it doesn't seem like they know each other very well, Adam Levine clearly has some sort of beef with former American Idol star Adam Lambert. Levine is best known, of course, as the frontman for Maroon 5. The band put forth their debut album Songs About Jane in 2002. The album ultimately scored the band the Best New Artist Grammy in 2004. Since then, the band's popularity has skyrocketed as they've moved from funk and blues rock to pure pop. 
From appearing as a judge on The Voice to headlining the Super Bowl halftime show (shirtless, at that) in 2019 to receiving a star on the Hollywood Walk of Fame in 2017, things have been sweet as "Sugar" for Levine's career, too.
Meanwhile, Lambert has had a less straightforward — but still incredible — rise to superstardom. The singer blazed through the eighth season of American Idol with his show-stopping voice and classic rock edge, coming in second to the charming, but more conventional singer Kris Allen. Even though he wasn't crowned the winner, Lambert's become much more than an Idol "where are they now" story. Post-Idol he's toured with Queen, put out multiple albums and even opened the 2019 Oscars. It seems the two superstars and cut from a similar cloth and shouldn't have any issue with each other, right? 
Well, apparently the former Voice judge wants nothing to do with Lambert, shading him on television and not apologizing by any means. Let's take a look at Adam Lambert and Adam Levine's strange history.
Adam Levine threw serious shade at Adam Lambert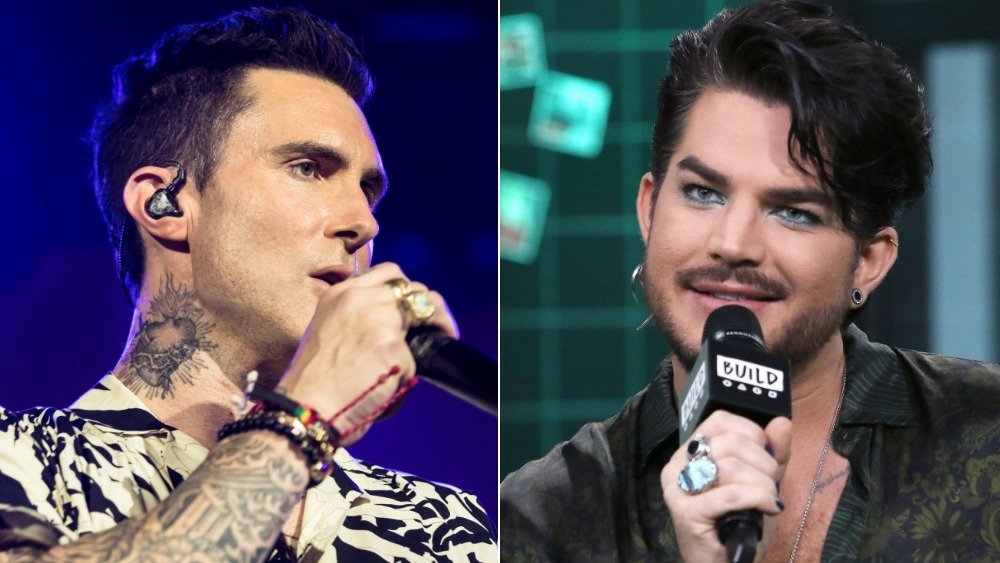 Greg Doherty, Jim Spellman/Getty Images
What's Adam Levine's deal when it comes to Adam Lambert? Well, it all started in 2011 during The Voice semifinals. Contestant Nakia performed Lambert's hit single "Whataya Want From Me," and the Maroon 5 frontman admitted afterward from the judge's panel: "I'm actually not familiar with that song, but you just forced me to like it." He added, "You probably sang it better than the person that sang it originally." Shady!
Lambert caught wind of the comments but took them in stride, tweeting about Nakia's "great performance" and adding: "I think Adam might know who I am after this next album. Get ready for me Levine. Hahah." For good measure, he also added that he's "def a Maroon 5 fan" before telling fans: "there is NO reason to be angry. Thanks for being protective but it's all good." As for Levine, he doubled down on his shade-throwing, tweeting at the time: "I had honestly never heard that song before. I thought that @nakia made me like a song that would have otherwise fallen flat. I'm NOT sorry." Double ouch. 
Revisiting the jab on a 2017 episode of Watch What Happens Live, Lambert told Andy Cohen the comment was actually "high shade," adding "I was like, 'Ow, Adam!' Our initials are the same. Like, people call me Adam Levine all the time." Touché! Though the beef has since sizzled, so to speak, you'd think the two singers would be a little nicer and more familiar given their backgrounds. Guess not!