Luke Bryan's What She Wants Tonight's Lyrics Explained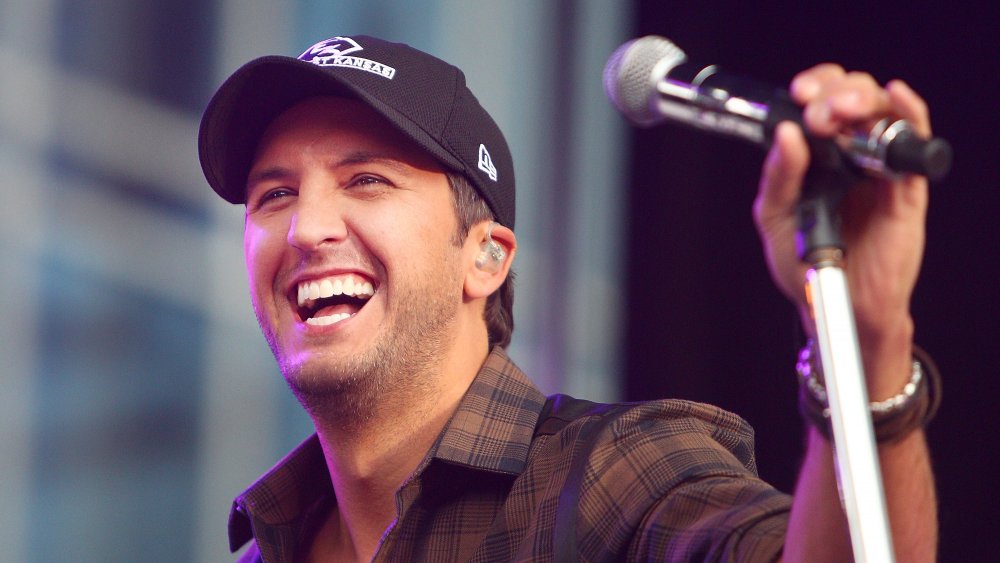 Marianna Massey/Getty Images
Country fans, get ready to shake it for Luke Bryan once again! The superstar singer and American Idol judge is dropping his seventh studio album, Born Here Live Here Die Here, on August 7, 2020, according to Bryan's website. The album already boasts three #1 hit singles in "Knockin' Boots," "What She Wants Tonight" and "One Margarita," which marked the singer's 25th #1 single on the country charts, per Billboard. Throughout his career, Bryan has tallied nearly 13 billion streams and 12.5 million albums sold, per his website. With a track record like that, anyone who gets down to Bryan's tunes shouldn't be disappointed.
Luke Bryan pushed his album release date to August from April 2020 due to the coronavirus pandemic. In a letter, Bryan wrote, "It is important we continue to follow the guidelines we have been given and do our part to keep everyone safe...with that in mind, we are choosing to stay home at this time so we can have fun sharing this music and tour with you this summer..." Unfortunately, Bryan had to pour one out for his 2020 summer tour schedule as well, which was pushed to summer 2021, per Pop Culture. But no matter; Bryan's new album, which keeps in line with the singer's polished country and party-ready sound, will surely hold fans over until then. 
So what, specifically, is Luke Bryan's new single "What She Wants Tonight" about? Let's take a closer look at the sultry jam's hidden meanings and salacious music video. 
In Luke's new single, women are in control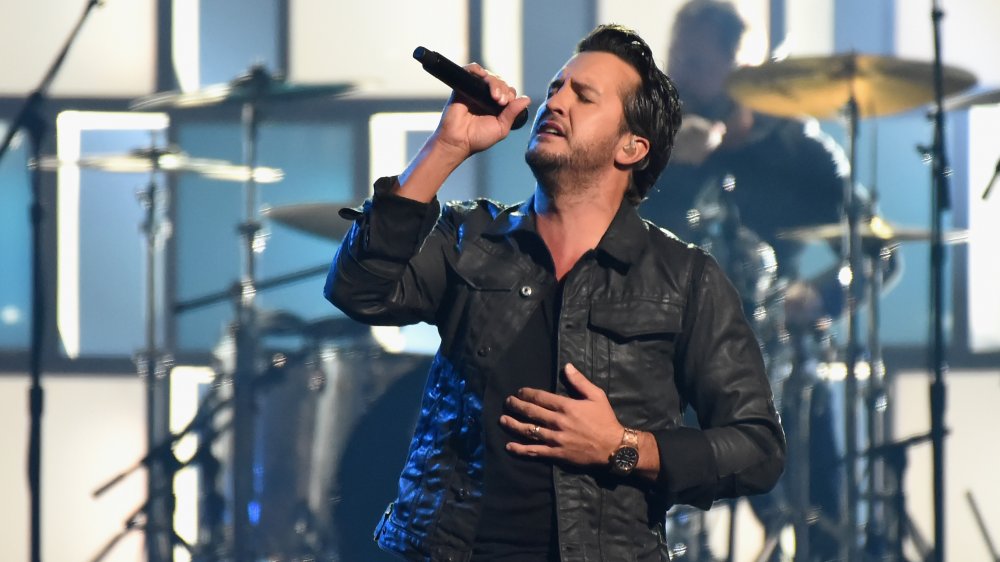 Rick Diamond/Getty Images
What's the meaning behind Luke Bryan's song, "What She Wants Tonight?" Written by Bryan and three collaborators, per Rolling Stone, the mature, seductive romp released October 2019 has a dynamic-shifting message. "She walks up, velvet rope unhooks, she snaps her fingers and a drink comes," sings Bryan in the opening lines of the song as the beat builds behind him. When the chorus hits, it's clear who is in control here. "She gets what she wants, And I get to be what she wants tonight," Bryan sings. 
"I have wanted to get together with this group of writers for a long time," Bryan said in a press release, per Radio.com. "We came up with some really infectious hooks for this song and I think women listeners are going to like that the girl in the song controls the dynamic of the situation. I've been wanting to get a big rocking tempo out for some time and this is certainly it."
The accompanying video for "What She Wants Tonight" is even more steamy and surprising. It starts with a wealthy man and a pretty woman getting intimate, but with handcuffs and ulterior motives, things soon go Fifty Shades of Gray-gone-wrong.  "One of my favorite songs by #LukeBryan He's so damn sexy in this video!!," one Youtube commenter wrote. We can't wait for the full album!
Is "What She Wants Tonight" about Luke's wife?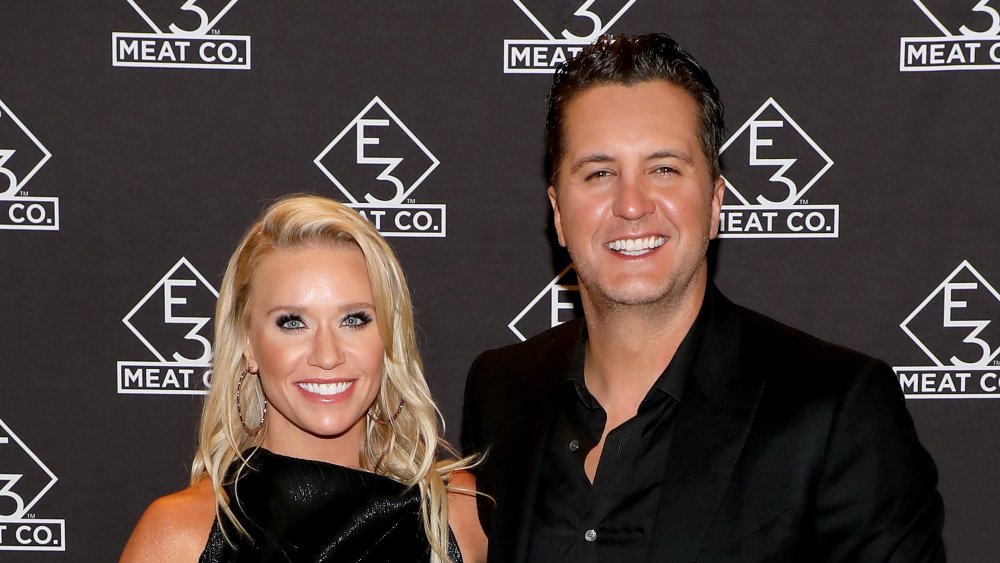 Danielle Del Valle/Getty Images
Is the dominant female character in Luke Bryan's recent hit "What She Wants Tonight" — his wife? Bryan married wife Caroline Boyer in 2006, and their family is happily settled in Nashville, Tennessee, according to Heavy. It does seem that Caroline is frequently calling the shots in their marriage. At least that was the case last Halloween, when Luke had to dress up as, shall we say, "What She Wants Tonight." 
According to Bryan, his wife picks out his costume every year, resulting in some pretty eye-catching couples outfits. "Caroline picks the outfit every year and I have no choice," Bryan told media outlets backstage in October 2019 at the Grand Ole Opry's Goes Pink event, per Taste of Country. "I heard that it's feathery this year," he said with a laugh. Risqué in theory, but (hilariously enough) it turned out to be large ostrich outfits, as you can see over on Bryan's Instagram. "I never know what I'm wearing... One year I dressed up as the old lady, and she dressed up as, she called herself a dirty old man," Bryan added backstage. 
So while the singer hasn't explicitly said the flirty song is about wife Boyer, it does seem they share the unpredictable and fun dynamic that's on full display here.