Katy Perry's Harleys In Hawaii Lyrics Explained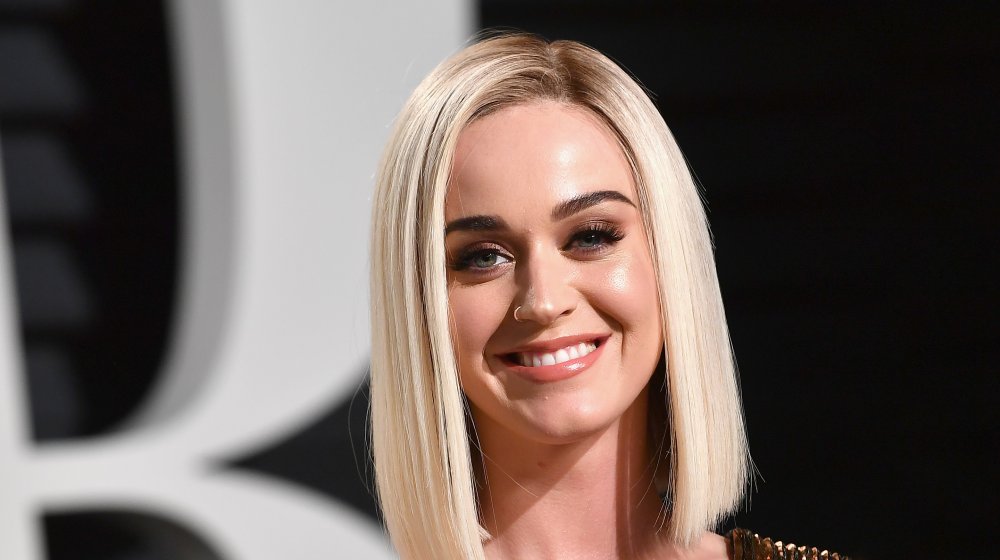 Pascal Le Segretain/Getty Images
Katy Perry season is officially here. The pop superstar's fifth album Smile, out on midnight on August 28, 2020, is her first since 2017's comparatively chaotic, basketball-swishing Witness. Before the album's release, the Last Friday Night singer dropped some top-notch singles, like the pulsing "Never Really Over," and as of August 27, 2020, something else... a baby! Yep, her husband Orlando Bloom took to Instagram to announce the birth of their first child, daughter Daisy Dove Bloom, reposting a note by Unicef to much fanfare.
"Welcome to the world, Daisy Dove Bloom! We are honoured to introduce Goodwill Ambassadors @KatyPerry and @OrlandoBloom's new bundle of joy," the Instagram post said, per CNN.
Katy Perry has certainly had some bumps in the road leading up to this momentous and seemingly stable chapter in her life (say, growing up extremely religious, or ex-husband Russell Brand breaking up with the singer via text message... ouch). But those clouds have parted on what's shaped up to be Perry's most upbeat, joyous album to date. The tropical, sun-kissed single "Harleys In Hawaii," released on October 16, 2019, according to Rolling Stone, perfectly captures where Perry is at in her life: happy! Here's the hidden meaning behind Katy Perry's song "Harleys In Hawaii" from her new album, Smile. 
Katy Perry may be ready to say 'I do'
What's the real meaning behind Katy Perry's single, "Harleys In Hawaii"? According to Rolling Stone, the song is the third single from 2020 album Smile and the second co-written with Charlie Puth, Johan Carlsson, and Jacob Kasher (the team also penned the song, "Small Talk"). The track is laid-back, ska-inspired, and definitely giving us Gwen Stefani vibes. And its accompanying music video matches the mood perfectly. Perry coasts on the titular bike along a tropical highway, stops to do some karaoke, and even takes a dip in the ocean blue. With lyrics like "Boy, tell me, can you take my breath away? Cruisin' down a heart-shaped highway," it's clear the singer is in love! At the end of the vid, the guy riding with Perry certainly looks like partner Orlando Bloom. But there's more.
With lines like, "I'll be your baby, on a Sunday" (that's a specific day of the week) and, "You'll take me to the jeweler-jeweler," one thing is clear. Perry is ready to walk down the aisle! She and Bloom have been dating since early 2016, with the pair announcing their engagement back on February 15, 2019, according to Elle. They're taking their sweet time though. As Us Weekly reported, the couple postponed the nuptials in late 2019 to wait for the "location they want." So while the song is relaxed in style, Perry is clearly waiting to say "I do!"