The Truth About Katy Perry's Relationship With Sia
Kevin Mazur/Getty Images
Australian pop singer Sia is a gift to the pop music universe. Aside from her own pop singles, including "Cheap Thrills," "Chandelier" and "Elastic Heart," Sia's true talents may be by way of her pen. According to TIME, the singer-songwriter is behind Rihanna's "Diamonds," Shakira's "Chasing Shadows," Britney Spears' "Perfume" and Beyoncé's "Pretty Hurts," just to name a few. 
Of her history of working with big name pop artists, Sia previously said the one artist she found to be "quite dominant" was Katy Perry, according to Billboard. The two leading pop ladies worked together on Perry's song "Double Rainbow," but the process wasn't what Sia was used to. "... [S]he's extremely analytical. I actually quit within the first hour of our first season," Sia revealed to Billboard in 2015. 
Over the years, however, the singers' work style didn't stand in the way of their developing friendship. According to the Los Angeles Times, as Sia started making a name for herself in 2014, rising up the pop chars, Perry was right there to show her the ropes.
Sia became Katy Perry's confidant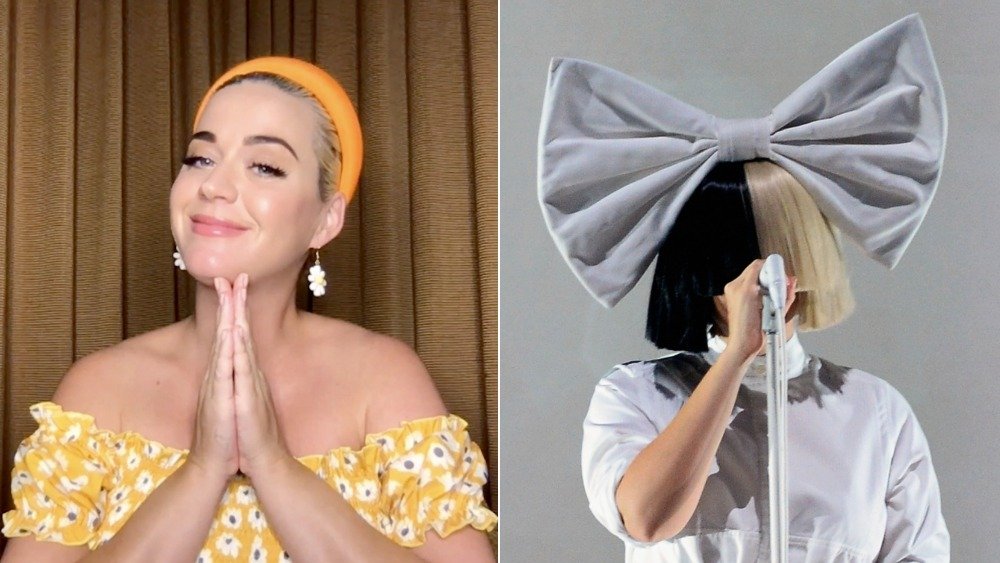 Getty Images, Bryan Steffy/Getty Images
Since their first meeting, pop stars Sia and Katy Perry have seemingly become quite close. The "Chandelier" singer joked to the Los Angeles Times that Perry was her "pop-star concierge" as Sia became used to her growing public image, helping her find a doctor and getting her into parties. As the years continued, the roles switched, and Sia became a confidant for Perry.
In 2017, upon the release of Perry's fifth studio album, Witness, critics went wild and the pressures of fame and living up to her past success led Perry to a dark place. "I think the universe was like, 'OK, all right, let's have some humble pie here,'" Perry told the Los Angeles Times. "My negative thoughts were not great." Who was there to catch her fall? Her industry friend, Sia. 
"She had a real breakdown," Sia said in an interview with the Los Angeles Times. "She's on stage with 10 candied lollipops and clowns and dancers, selling the dream, the joy, the happiness — and that's really hard sometimes when you're not feeling it yourself."
Sia explained she wasn't aware how "reliant on ... validation" Perry was for her mental health." She did say 'I feel lost.' I think it was a big kick to her ego, but it was the best thing that could have ever happened to her, really, because now she can make music for the fun of it. Getting number ones does nothing for your inside."
Sia helped Katy Perry and Orlando Bloom's relationship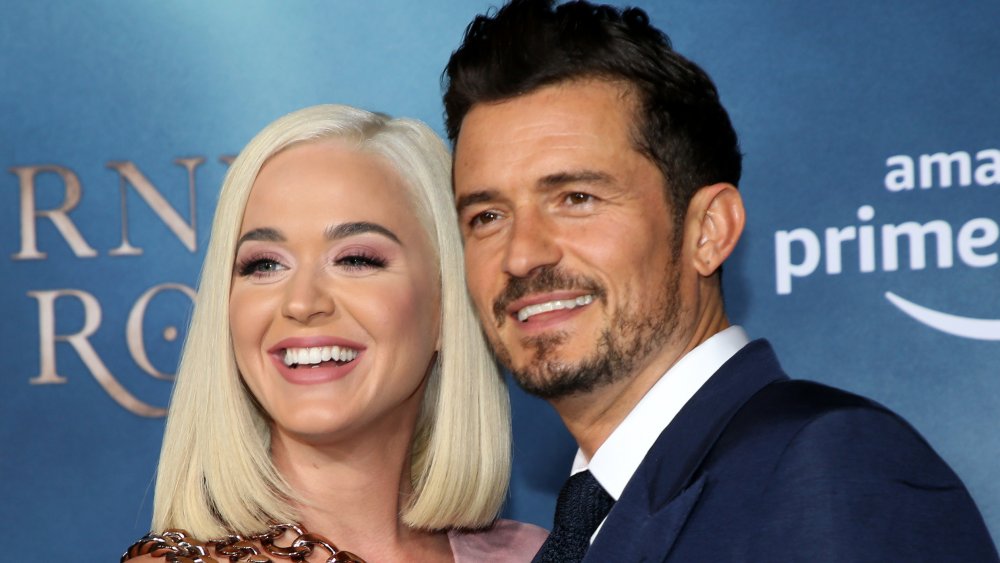 Phillip Faraone/Getty Images