The Troubling BTS Mistake During The VMAs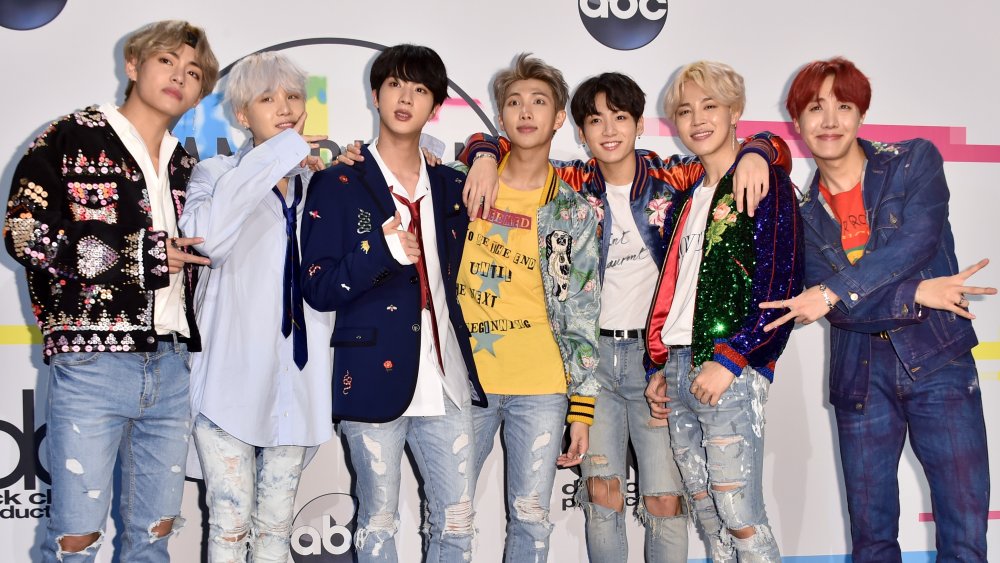 Alberto E. Rodriguez/Getty Images
MTV's 2020 Video Music Awards aired from New York on Aug. 30, 2020. The highly-anticipated event was shot creatively, with some performers, including Doja Cat, Lady Gaga and Ariana Grande, filming their performances on green screens in Los Angeles to reduce the risk of spreading the coronavirus, per a Page Six source.
According to Billboard, one of the most anticipated performances of the night came from South Korean K-pop group BTS. The appearance from the seven-member group made history, as they became the "first Korean act to perform at all 4 major music award ceremonies in the US: BBMAs, AMAs, Grammys, and #VMAs." The performance did not disappoint, as BTS delighted fans with their first English-language single, "Dynamite." In early August 2020, Big HitEntertainment jumped on Twitter to let fans know that BTS would be performing the single at the VMAs, so fans were extremely amped up for their performance. 
With all of the hype, there was unfortunately a mistake made involving BTS during the award show. The K-pop group's fanbase — known as the BTS ARMY or Adorable Representative MC for Youth, according to K Profiles – was in an uproar. Keep reading to catch all the details.
Two members of BTS were left out of a VMA graphic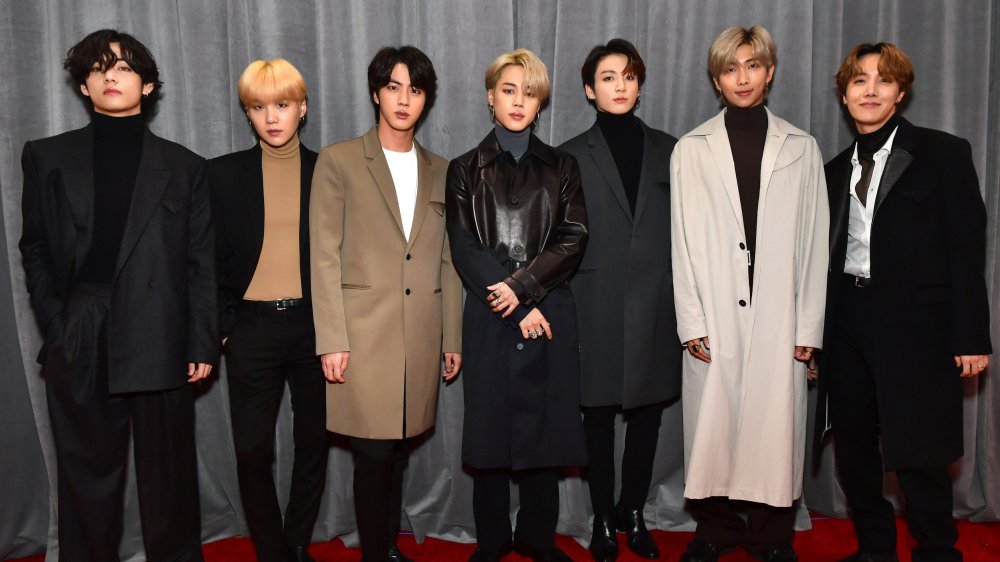 Emma Mcintyre/Getty Images
The K-pop group BTS includes seven members: RM, Jin, Suga, J-Hope, Jimin, V, and Jungkook. BTS boasts a massive fanbase — the BTS A.R.M.Y — who were keenly dialed in to the 2020 MTV VMAs because the event marked the first time BTS performed their single "Dynamite."
Unfortunately, a graphic for BTS' performance omitted two members, Taehyung, who boasts the stage name V, and Jin. Instead of including V and Jin, members Jungkook and Jimin appeared in the graphic twice. The ARMY called this error out in a big way on Twitter. One fan wrote: "UM WHY IS THERE 2 JUNGKOOKS AND 2 JIMINS???????"
UM WHY IS THERE 2 JUNGKOOKS AND 2 JIMINS??????? pic.twitter.com/52i4fDOLbT

— ana⁷ ♡ KOO DAY!!🥳🐰 (@awekookie) August 30, 2020
Another fan wrote on Twitter: "I- how does that even happen. they don't look that much alike that you can't tell that you've got the same person there twice even if you've never seen them before." Another comment read: "... why do americans think all asians look the same... bruh you can even tell by their shirts being the same."
This isn't the first time the ARMY has taken issue with the VMAs. Ahead of the 2019 VMAs, BTS was nominated for four categories, while pop stars like Ariana Grande and Taylor Swift received "10 nominations each," according to BBC. Fans pointed out that BTS was one of the most popular musical groups in the world, and to receive so few nominations seemed like there was a lack of recognition for the band's global clout.