Beyoncé's Mom Reveals The Real Inspiration Behind The Star's Name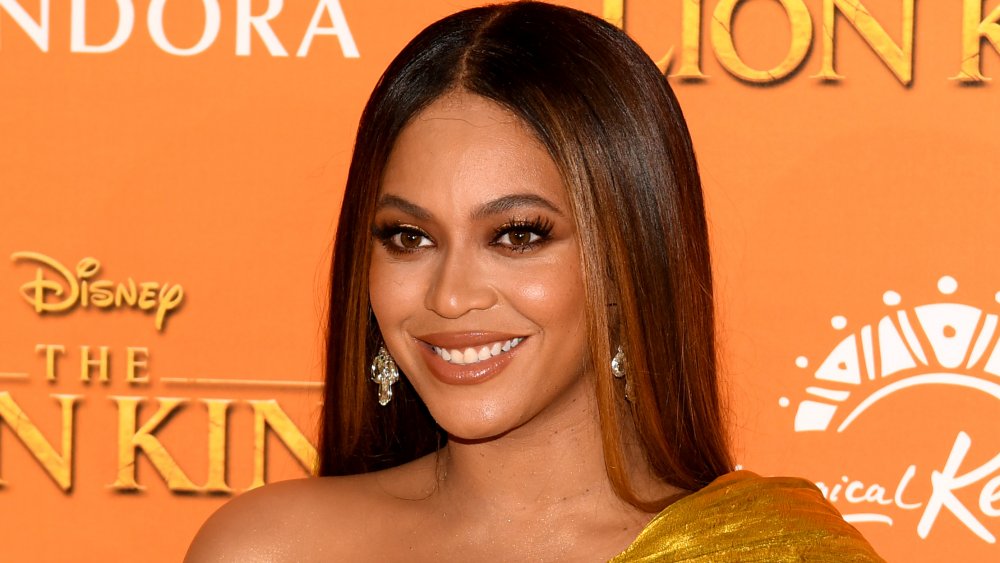 Gareth Cattermole/Getty Images
Mrs. Carter. Bey. Queen Bey. Sasha Fierce. Those are a few of the many nicknames fans have bestowed on global superstar Beyoncé Knowles-Carter. Launching her career in the '90s as part of the Grammy Award-winning girl group Destiny's Child, Beyoncé has become the example for performers all over the world. 
With more than 20 Grammys and millions in album sales, as of this writing, Beyoncé's loyal fans (the Beyhive), have followed the singer through six solo albums, five live albums, a Netflix documentary, three visual albums, and one Lion King soundtrack album. Haters beware because the Beyhive is notorious for coming to the defense of their queen, whom they know every life detail about ... except maybe this one.
Despite Beyoncé's numerous nicknames that have come from past singles, performances and even her fans, the star was born Beyoncé Giselle Knowles to Tina and Matthew Knowles. The name Beyoncé means "beyond others," and ask any member of the Beyhive and they will tell you the singer is just that. So how did Beyoncé get such a prophetic name? Tina Knowles has shed some light on the topic.
Tina Knowles named Beyoncé after her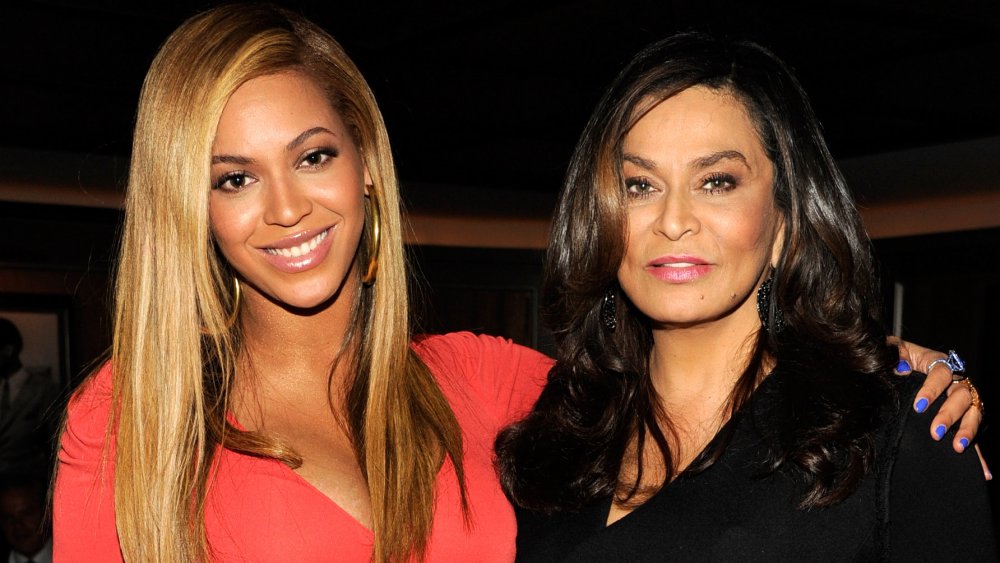 Kevin Mazur/Getty Images
It turns out that Beyoncé Knowles-Carter may have been named after her mother. Tina Knowles-Lawson, who married Richard Lawson in 2015, revealed the name Beyoncé was actually her maiden name — kind of. Using Cameos on Google – "a search feature that allows celebrities to answer questions with a selfie-style video," per BET – Queen Bey's mama answered the most-asked question about herself which was 'What is Tina Knowles' real name?'" 
"Hi, my real name is, Tina Beyincé Knowles-Lawson. Célestine is my real name," Lawson said in the video. She also shared that while she wanted her name to be "Linda Smith" as a kid, she ultimately changed her name to Tina. "It wasn't cool to have an odd name," Lawson explained. "And my name was Célestine Beyincé, so I changed it in the sixth grade to Tina, which I thought was way cooler. So it is actually Célestine Beyincé Knowles-Lawson."
Beyincé is French, which makes us think of the paparazzi screaming "Beyoncé, Beyoncé? Are you happy to be in Paris?" in the singer's song "Partition."
Tina Knowles' birth certificate is wrong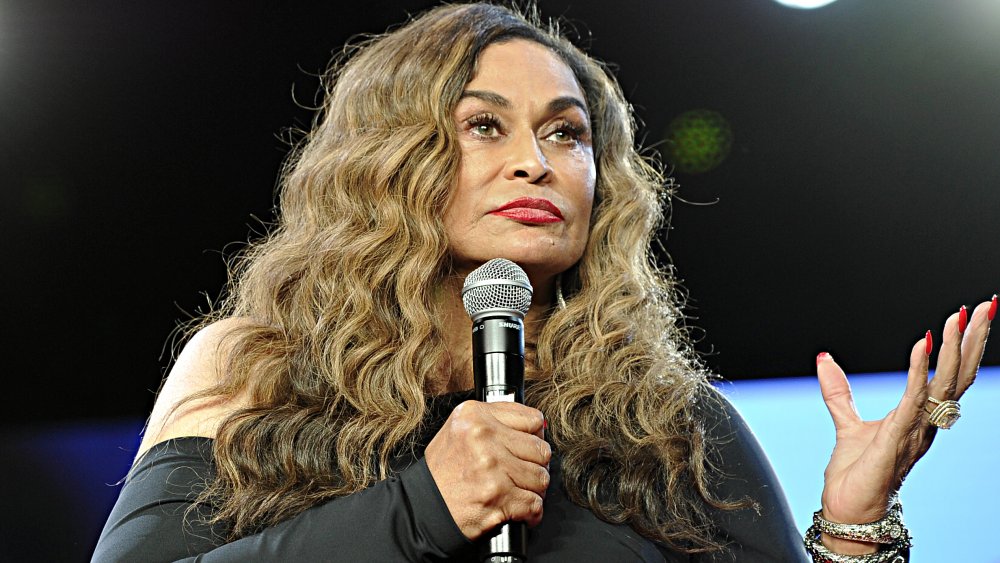 John Sciulli/Getty Images
In an interview with Tina Knowles-Lawson on the In My Head with Heather Thomson podcast, the Real Housewives of New York City alum and matriarch of the Knowles family discussed the name "Beyincé." Lawson described how her birth certificate spelled her maiden name wrong.
"I think me and my brother Skip were the only two that had B-E-Y-O-N-C-E," Lawson said on the podcast. "And it's interesting and it shows you the times because we asked my mother when I was grown I was like why is my brother's name spelled B-E-Y-I-N-C-E? And you know it's all these different spellings. And my mom's reply to me was like, 'That's what they put on your birth certificate.'"
Lawson asked her mom: "Well, why didn't you argue and make them correct it?" She continued, "And she said 'I did one time, the first time, and I was told be happy that you're getting a birth certificate. Because at one time black people didn't get birth certificates.'" For reference, Lawson was born in 1954.