Why Gwen Stefani's Throwback Picture Is Causing A Stir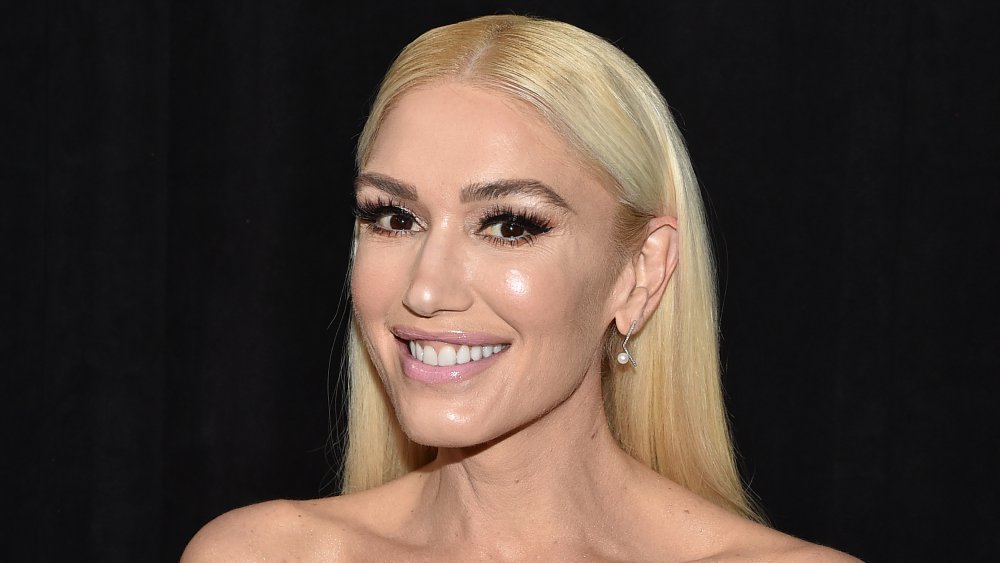 John Shearer/Getty Images
One highlight of the 2020 Academy of Country Music Awards was a sweet duet by lovebirds Gwen Stefani and Blake Shelton. The couple sang their collab "Happy Anywhere" in front of a virtual Bluebird Cafe backdrop, per People.
Lyrics to the song highlight the two Voice coaches' love for one another with lines like: "But since I met you, I swear/ I could be happy anywhere." The 2020 single isn't the first time the couple has combined music talents. Stefani and Shelton also came together for 2016's "Go Ahead and Break My Heart" and 2020's "Nobody But You."
The couple first met on the set of The Voice in 2014. A year later, both singers went through divorces with their respective spouses before starting a romance with each other just a few months after (via Insider).
Five years into their relationship, the "Sweet Escape" singer took to Instagram to post a throwback photo of her and Shelton, mullet and cowboy hat included, with the hashtag, "#datenight@acmawards."
So why is the sweet throwback of the musicians causing a stir? It's photoshopped.
Gwen Stefani may have thrown shade at her ex-husband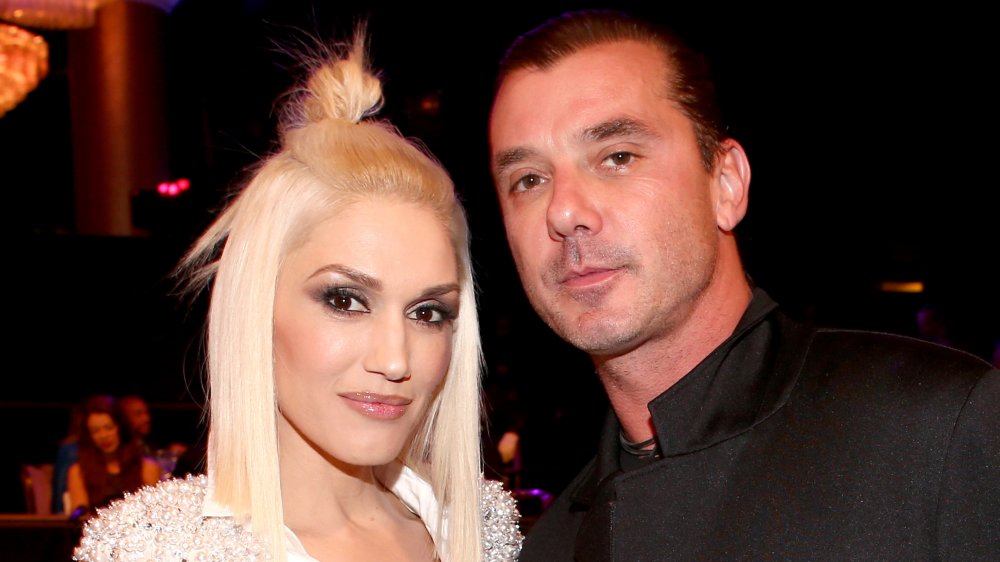 Chris Polk/pma2014/Getty Images
Gwen Stefani and Blake Shelton's relationship has been the source of many rumors and questions on what truly goes on in the two singers' dating life. Their Academy of Country Music Awards duet seemingly shut down rumors that the couple was feeling "suffocated" in their relationship, and so did the Hollaback Girl's throwback photo.
At first sight, the sweet throwback was simply touching — until fans realized it was photoshopped. The new image replaces Stefani's ex-husband Gavin Rossdale with her new beau (five years new), Blake Shelton.
The original image was from 2014, and in celebration of Stefani's wedding anniversary to English singer Gavin Rossdale, according to Entertainment Tonight.
Stefani and Rossdale were married from 2002 until 2015, when the couple split after reports of infidelity. Rossdale told The Guardian one of his most embarrassing moments was "the gross and lopsided [specter] of the crumbling of my marriage."
Just months after the divorce, Stefani was coupling up with Blake Shelton. The two owe their relationship to The Voice, where they will be returning with John Legend and Kelly Clarkson for season 19 in 2020 (via People).