Why Zendaya's Emmy Win Was Such A Big Deal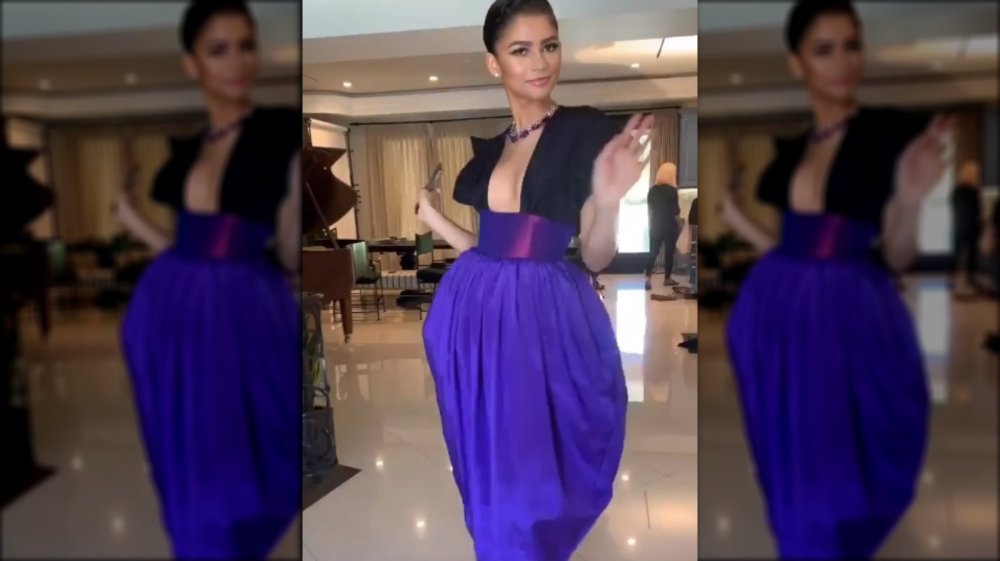 Instagram
Former Disney Channel star and Spider-Man: Homecoming actress Zendaya surprised all of Hollywood with her win for best actress in a drama series at the 72nd Primetime Emmy Awards in September 2020. Zendaya won for her role as teenage drug addict Rue Bennett on the HBO hit series Euphoria. The show, which began in June of 2019, earned three Emmys, including Zendaya's big win, according to The Hollywood Reporter.
"I appreciate you so much; you're my family," said Zendaya as she accepted her first Emmy and thanked show creator Sam Levinson. "I'm so grateful for Rue. I'm so grateful that you trusted me with your story," she said (via Variety).
The actress beat out some heavy-hitters, including The Crown's Olivia Colman, Killing Eve's Sandra Oh and Jodie Comer, Ozark's Laura Linney, and The Morning Show's Jennifer Aniston. Zendaya also made history at the Emmy Awards and surprised many TV critics.
Zendaya's Emmy win made history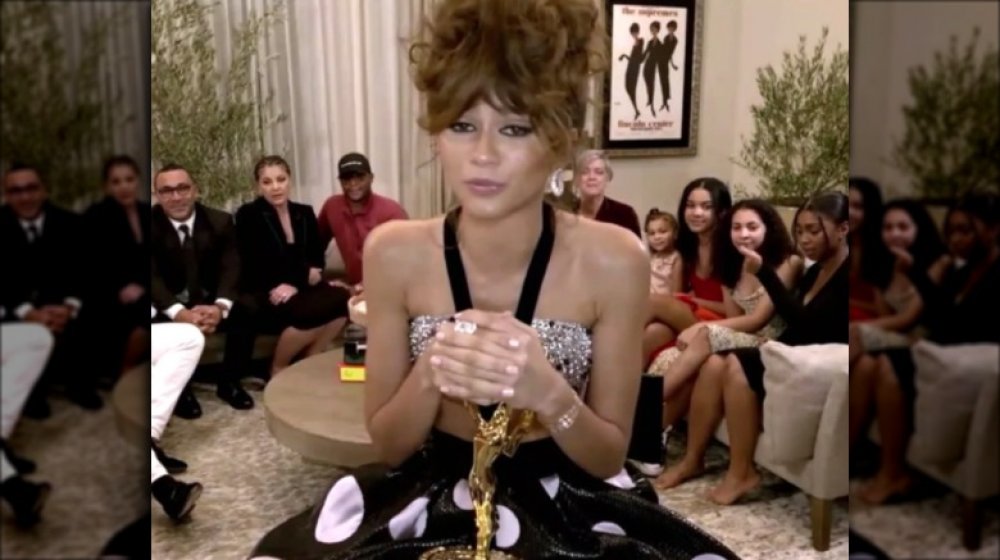 ABC
When Euphoria star Zendaya accepted her Emmy for best actress in a drama series, the former Disney face was surrounded by family and seemingly shocked by the win prompting an ever-so appropriate gif from the Television Academy.
Part of that excitement, aside from, you know, winning one of television's highest honors, came from the realization of a historic moment. At 24, Zendaya became the youngest person to win best actress in a drama series. That title was formerly held by Zenday's fellow nominee Jodie Comer of Killing Eve, who took home the Emmy in 2019, when she was just 26-years-old, per The Hollywood Reporter. 
Zendaya's age wasn't the only notable statistic attached to her 2020 Emmy win. The actress also became the second Black woman to win in this category. The first was How to Get Away With Murder actress Viola Davis in 2015.
Jennifer Aniston was expected to win the Emmy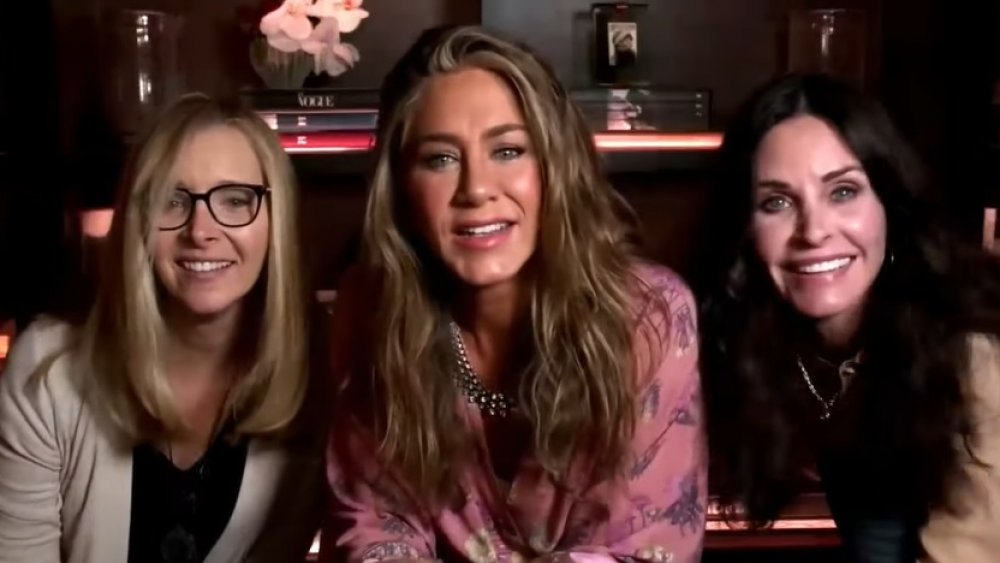 ABC
Zendaya's historic win at the 2020 Emmy Awards also made headlines because she was not the clear favorite among television critics. The expected winner among industry insiders was reportedly Jennifer Aniston for her role as TV anchor Alex Levy on The Morning Show.
Refinery 29 dubbed Aniston the favorite, calling her a "Big Name, leading a much-talked-about new show with a track record of Academy love" and referring to Zendaya as a "Marvel-grade movie star." (Zendaya played MJ in 2019's Spider-Man: Far From Home). The New York Post also threw its weight behind Aniston in what it called a "surprisingly weak field."
During the show, host Jimmy Kimmel even seemed to be setting up Aniston for a big win by calling on the former Friends star to assist with the first award presentation. Kimmel then told Aniston to hurry home in case she were to receive a knock at her door with her Emmy. Turns out, that knock might just have been from her old pals Lisa Kudrow and Courtney Cox, who joined her during the telecast.