Garth Brooks' First Dream Did Not Include Music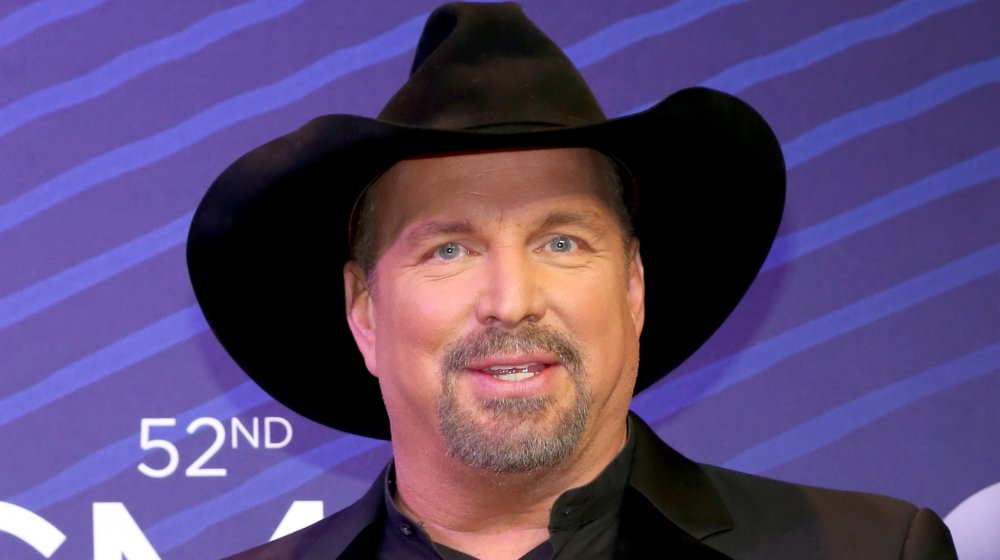 Terry Wyatt/Getty Images
Here's a fun fact you can tell your "Friends In Low Places": Garth Brooks almost wasn't a musician at all! Born Troyal Garth Brooks in Tulsa, Okla., per Biography, the country legend catapulted from a hungry Nashville songwriter into a massive star back in the late '80s/early '90s off of hits like "The Dance." Since then, he's filled stadiums, won a cowboy hat full of awards, and arguably taken the genre of country music to new heights, despite some finding the pyrotechnics-using, stunt-pulling star perhaps a little less authentic than greats before him. 
That being said, you can't argue with the numbers. As of this writing, the singer has nine diamond-certified albums in the U.S., which is more than The Beatles. And with more than 156 million units sold, according to Business Insider, he's the top-selling solo artist in U.S. history. Yup, he's bigger than Elvis! 
However, that wasn't always the case or going to be the case. Before Brooks took a spur-heeled stab at country music, and, of course, found success, he wanted to pursue a completely different dream. And no, we're not talking about becoming a rock star under his very real musical alter-ego Chris Gaines, or about trying his luck in Hollywood since he's actually passed on a few major roles. No, Brooks wanted to do something quite different. Keep scrolling down to find out the singer's initial dream job!
Garth Brooks took a swing at major league baseball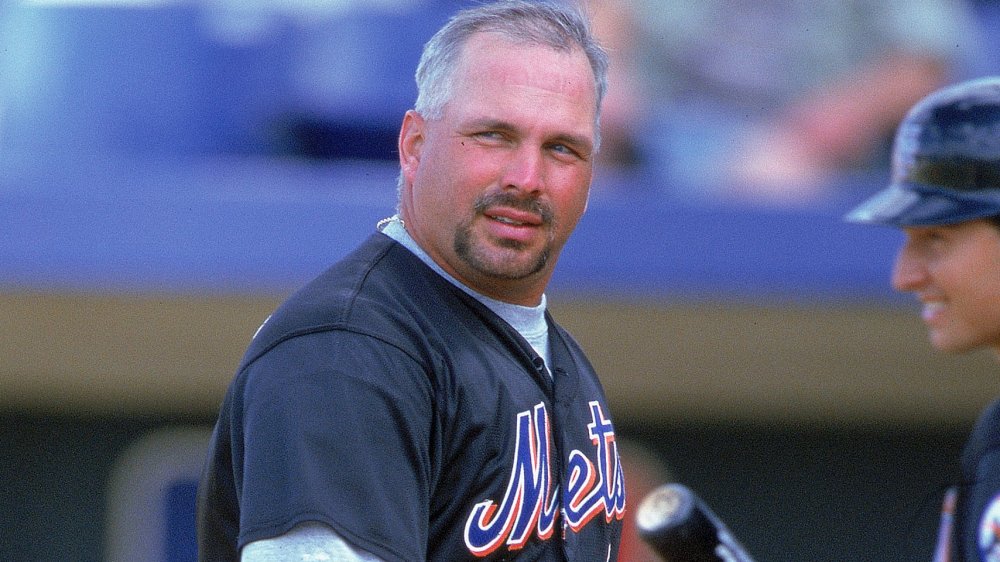 Matthew Stockman/Getty Images
Yes, that photo is real! According to Billboard, Garth Brooks' first dream was to become a professional athlete and he even took a very real swing (no pun intended) at major league baseball. Brooks' passion for sports started when he was young. According to CBS, he was quite the athlete in high school and attended Oklahoma State University on a track and field scholarship, throwing javelin throughout college. "The only thing that stopped me was my professional athlete ability," he joked on The Late Show with Stephen Colbert in 2018. As you'll soon find out, it's a good thing Brooks ended up sticking to his day job of being a massive superstar.
In 2000, back when he was simultaneously becoming a successful musician, "Brooks signed a contract with the Mets, and in return, they donated to his Touch 'Em All Foundation for kids," per Taste of Country. That being said, it seems the real charity was bringing the star on the field. While Brooks completed spring training with the Mets in 2000, he previously had a stint on the San Diego Padres in 1999, per Taste of Country. In 2004, he took the field again with the Kansas City Royals. Let's just say he performs better with a cowboy hat and guitar strapped to his "rhinestone shirt" than a baseball helmet.