The Truth About Dax Shepard's Painkiller Addiction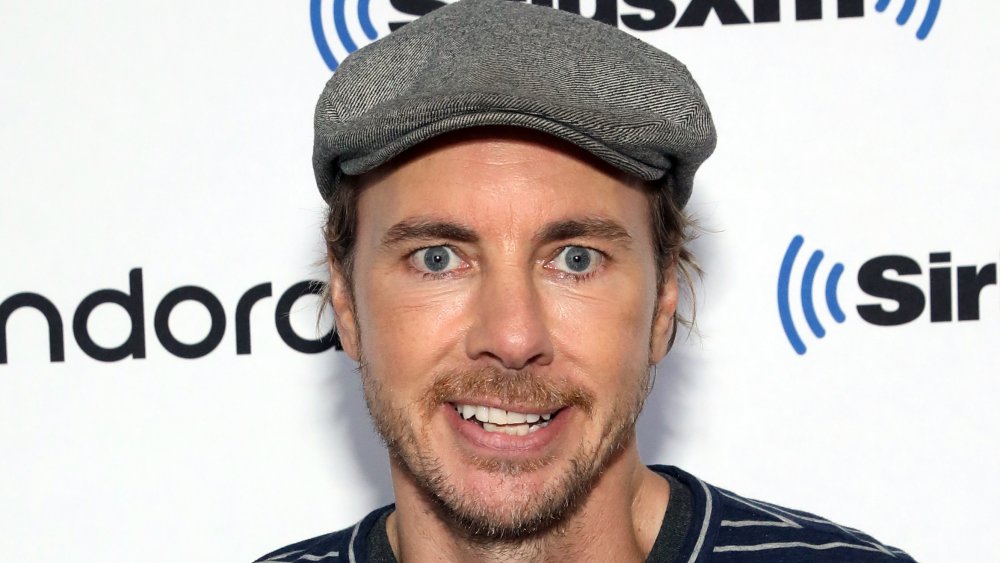 Robin Marchant/Getty Images
Dax Shephard's sobriety has been more convoluted than he's let on. 
In a Sept. 21, 2020 episode of his podcast, Armchair Expert, the actor, who's graced the screen on TV's Parenthood and has an almost too sweet marriage to actress Kristen Bell, opened up about his opioid usage. Apparently, the star, who recently celebrated 16 years of sobriety from substances such as cocaine and alcohol, hasn't been sober from everything. For months, he's been overusing Vicodin and Oxycodone while "gaslighting" wife Kristen Bell, apparently getting "shadier and shadier" with it, per his candid conversation. 
In the episode, titled "Day 7" (a reference to how long he's been fully sober), the actor said he was prescribed painkillers for a motorcycle accident in 2012, but "for the last eight weeks maybe, I don't know...I'm on them all day," he said, per NBC. "I start getting really scared, and I'm starting to feel really lonely. And I just have this enormous secret," he said.
Shephard revealed that he was on pills during his AA meeting celebrating his 16-year sobriety birthday, calling the celebration "the worst hour of my life." Bell previously shared an Instagram post celebrating the milestone. "Thank you for dedicating your life to the hard and wonderful work of sobriety," it read, with drawings from their two daughters. 
Well, it seems there was some unfortunate gray area there. Here's more about Dax Shephard's painkiller addiction.
Dax Shephard's hid his pill usage from Kristen Bell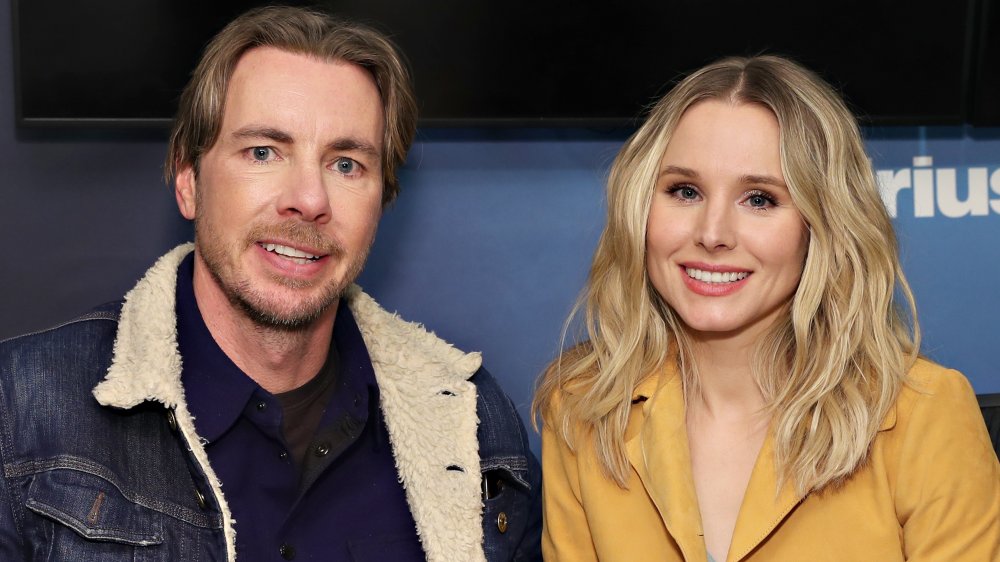 Cindy Ord/Getty Images
What's the full story behind Dax Shephard's "secret" painkiller addiction? According to his candid Armchair Expert podcast episode, the trouble began years ago. "So eight years into sobriety, I have not done a single shady thing. There was nothing gray," he recalled, per People. But after an injury, and in the midst of his father's cancer diagnosis, that changed.
"I immediately called my sponsor and I said, 'I'm in a ton of pain and I got to work all day, and we have friends that have Vicodin,'" Shephard said. "And he said, 'Okay...but you have to go to the doctor...and you have to have Kristen [Bell] dole out the prescription.'" Over the years, he apparently found ways to get more pills and to hide his usage from Bell. 
Shephard eventually revealed his worsening addiction to his family, and now, the world, releasing, "an episode I hoped I'd never have to record, but one I felt I owed to all the beautiful Armcheries who have been on this ride with me for the last couple years," he wrote on Instagram.

If you or someone you know is struggling with substance abuse and mental health, please contact SAMHSA's 24-hour National Helpline at 1-800-662-HELP (4357).