The Incredible Reason Chadwick Boseman Cut His Own Salary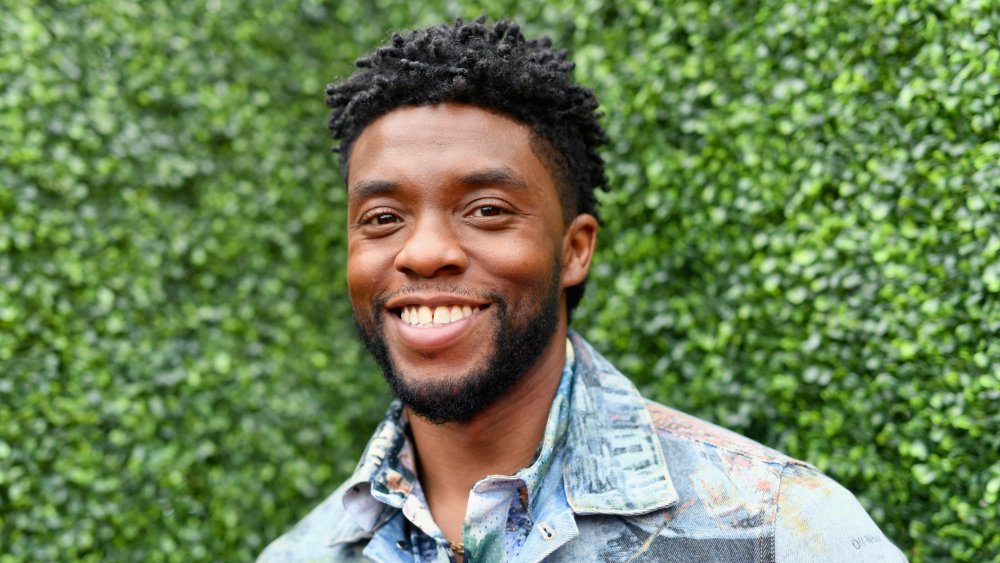 Emma Mcintyre/Getty Images
In August 2020, actor Chadwick Boseman passed away after his private battle with colon cancer. He had never spoken publicly about his cancer diagnosis, which was only revealed after his passing. While it was shocking to learn about the circumstances of the actor's death, that was quickly overshadowed by the many stories about the way he lived his life. Many celebrities reacted to his death and the effect that Boseman had on their lives. Even Boseman's fans came forward to reveal that they talked with Boseman about their own cancer battles.
Sienna Miller, Boseman's co-star in the 2019 film 21 Bridges revealed that Boseman cut his own salary on the movie during a September 2020 interview with Empire. Miller began, "He produced 21 Bridges, and had been really active in trying to get me to do it." The actress recalled, "He was a fan of my work, which was thrilling, because it was reciprocated from me to him, tenfold. So he approached me to do it, he offered me this film, and it was at a time when I really didn't want to work anymore." 
She went on to explain, "I'd been working non-stop and I was exhausted, but then I wanted to work with him." She shared that she was hesitant to take on the role because her daughter was starting school and it just wasn't the best timing. Still, she was down to participate for the right price, which she wasn't actually offered. Luckily, Boseman came through and stepped up.
Sienna Miller says Chadwick Boseman's generosity was 'the most astounding thing'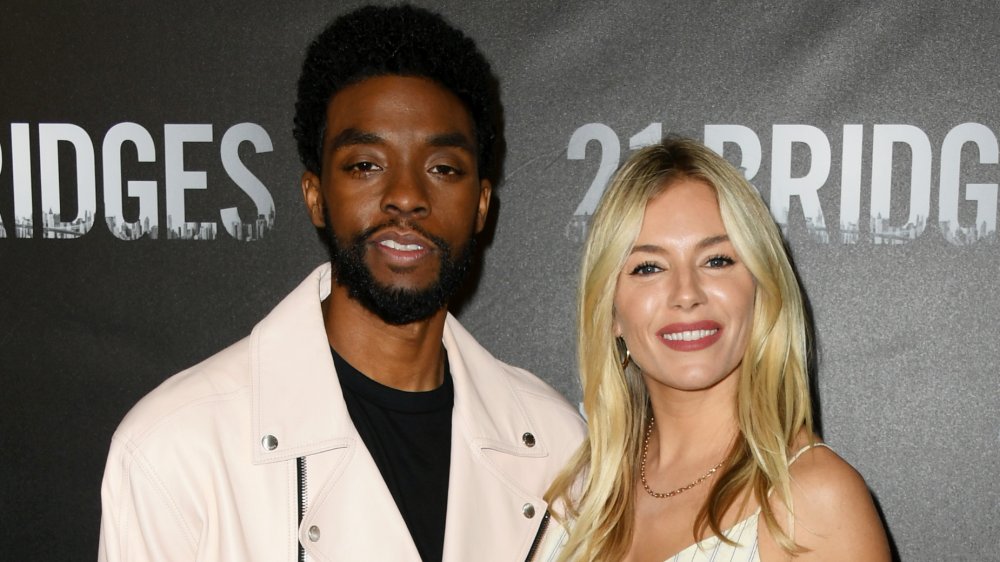 Jon Kopaloff/Getty Images
In September 2020, Sienna Miller told Empire, "I didn't know whether or not to tell this story, and I haven't yet. But I am going to tell it, because I think it's a testament to who [Chadwick Boseman] was." When she was considering appearing in the film 21 Bridges, Miller told production, "I'll do it if I'm compensated in the right way." Unfortunately, she wasn't offered the number she desired, but Miller shared, "Chadwick ended up donating some of his salary to get me to the number that I had asked for" and told her it was the salary she deserved to be paid.
Miller admitted, "It was about the most astounding thing that I've experienced." She explained, "That kind of thing just doesn't happen." At the time, Boseman told her, "You're getting paid what you deserve, and what you're worth." Miller shared this story with other male actors she's friends with, revealing that "they all go very very quiet" in response. She assumed that they "probably have to sit and think about things for a while."
That actually wasn't the only time that Boseman advocated for Miller. He had a hand in casting her in the movie as Frankie Burns, a role that was originally slated for a man, which he revealed to CinemaBlend in 2019. Miller told Empire, "Everybody understands about the pay disparity in Hollywood," which is an unfortunate reality. 
Just like Chadwick Boseman, Mark Wahlberg advocated on behalf of a female co-star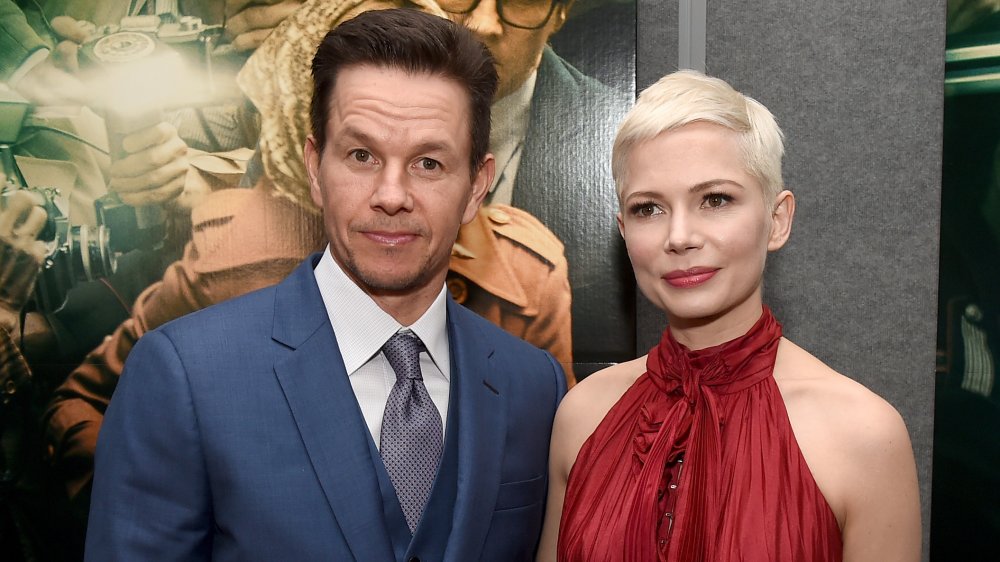 Kevin Winter/Getty Images
As Sienna Miller pointed out, the pay disparity between men and women, in and out of Hollywood, is a major issue. In September 2019, The Guardian reported that male actors earn more than $1.1 million per movie than their female co-stars. The wage gap has not changed in decades, with economist Sofia Izquierdo Sanchez revealing to the outlet, "It is almost the same in 2015 as it was in 1980. It doesn't show any signs of improving."
In January 2018, USA Today reported that Mark Wahlberg earned $1.5 million to reshoot scenes for All the Money in the World. The film's female lead, Michelle Williams, made $80 daily, which amounted to less than $1,000. That's less than one-tenth of 1% of Wahlberg's salary. When this large disparity became public, Wahlberg donated $1.5 million to the Time's Up Legal Defense Fund in Williams' name, per CNN. Along with the donation, Wahlberg stated, "I 100% support the fight for fair pay." William Morris Endeavor Entertainment — the talent agency that represents Williams and Wahlberg — also donated $500,000 to the fund.
Williams responded, "Today is one of the most indelible days of my life because of Mark Wahlberg, WME and a community of women and men who share in this accomplishment." Wahlberg and Chadwick Boseman's salary cuts are incredible gestures, but it's unfortunate they even needed to close that wage disparity in the first place.