Why Mariah Carey Says She Identified With Princess Diana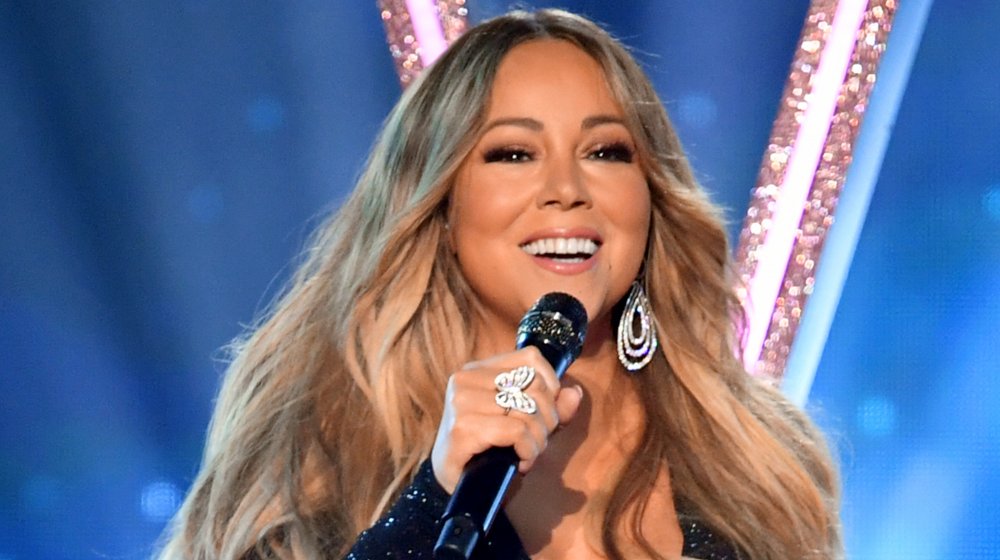 Kevin Winter/Getty Images
When it comes to her "Obsessed" fans, apparently Mariah Carey deeply relates to (who else but) Princess Diana. For decades, the whistle tone-hitting "diva" has remained queen of the charts — she has the most No. 1 U.S. singles by any solo artist in history, per Los Angeles Times — and of the press cycle. And 2020 has been no different. Not only has the star rolled out her archival album The Rarities, but she has also penned a searingly honest, "bombshell" memoir, per Entertainment Tonight. Naturally, even Princess Di is involved.
According to Billboard, Mariah Carey's new book, The Meaning of Mariah Carey, is a "heartbreakingly lucid" tell-all. Released Sept. 29, 2020 and co-written with Michaela Angela Davis, the page-turner reportedly chronicles Carey's entire rags-to-riches story. From her tragic upbringing to the not-so-shimmering reception of her 2001 film Glitter, it's "a collision of bad luck, bad timing, and sabotage," she wrote, per Billboard. Another topic she recalls: her deeply impactful encounter with Princess Diana.
Carey's infatuation with the late princess— who died in a car crash in 1997 — can be traced back to 1993. Per Yahoo! Life, the late royal served as inspiration for Carey's iconic $25,000 Vera Wang wedding gown, which she adorned for her then-fairytale wedding to music executive Tommy Mottola. But her connection with the princess didn't come to a head until years later in person at a Vogue fashion party. Here's the "unforgettable" moment Mariah Carey shared with the late Princess Diana. 
Mariah Carey felt she and Princess Diana were both 'cornered animals in culture'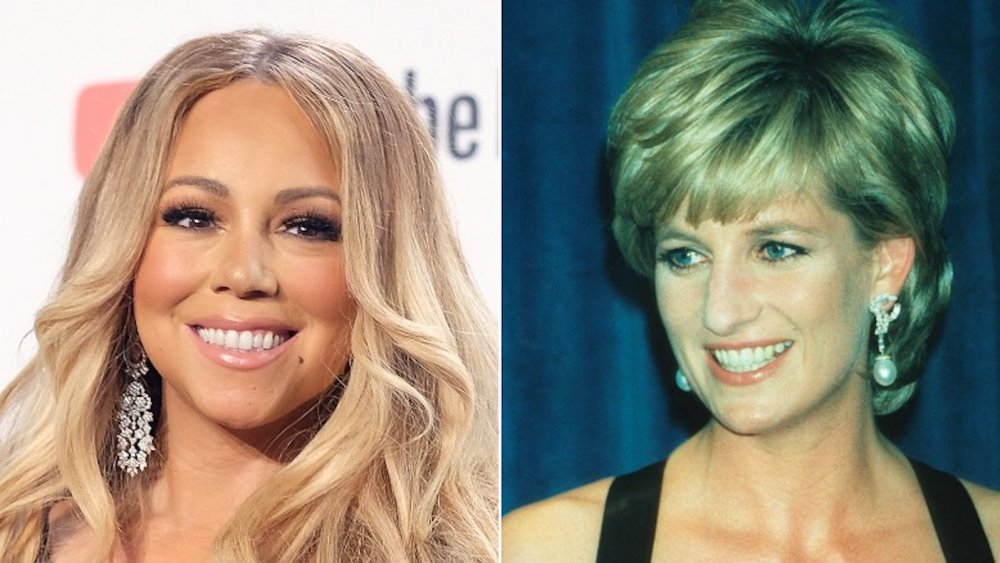 Matthew Simmons, Pool/Getty Images
So what was this impactful moment between Mariah Carey and Princess Diana? According to Entertainment Tonight, Carey "identified" with the late Princess of Wales after locking eyes with her across the room at a Vogue fashion party in 1995. "She had that look — the dull terror of never being left alone burning behind her eyes. We were both like cornered animals in couture," Carey wrote, per the outlet. In her memoir, Carey added that the paparazzi frenzy during that era, as well as being mega-famous, made her instantly connect with the royal across the party. "I completely recognized and identified with her." 
"We shared the understanding of how it felt always being surrounded by people, all of whom might not be trying to hurt you, but all of whom are trying to do something," Carey explained. "They all want something." 
Finally, Mariah Carey wrote that she wished Princess Diana could have lived to see social media because online fans like Carey's "lambs" would have protected her from the harsh press. "I only wish Princess Di had lived long enough to have Instagram or Twitter," Carey wrote. "I wish she had lived to see the people become the press. Perhaps she and others would have lived to tell their story." According to Billboard, Mariah Carey's memoir is rife with shocking tidbits, including her romance with Derek Jeter, her "captive" first marriage, and more.