This Is Hunter Biden's Surprising New Career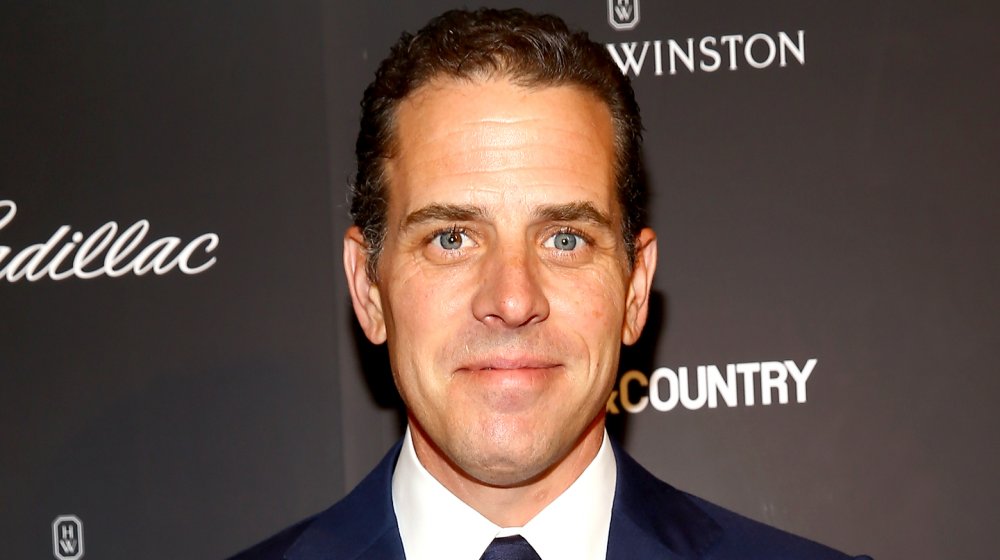 Astrid Stawiarz/Getty Images
On Sept. 29, 2020, voters bore witness to the first presidential debate between former vice president Joe Biden and President Donald Trump. With moderator Chris Wallace at the helm, no topic was spared in the bonkers 90-minute mud-slinging slugfest. "That debate was the worst thing I've ever seen & I was in The Star Wars Holiday Special," actor Mark Hamill, aka Luke Skywalker, jokingly tweeted. Yet, while there weren't any lightsabers at this particular duel, Trump did take aim at Biden's oft-controversial son Hunter. 
In a particularly feisty moment from the debate, Trump brought up the former military serviceman's issues with addiction — Hunter was administratively discharged for cocaine use — and his foreign dealings. Per Politico, the Republican-led Senate launched an investigation into the former lawyer's relationship with Ukrainian energy company Burisma, a name we probably haven't heard the last of this election. However, Forbes since chalked those accusations up to, in the president's words, "a big 'nothingburger." Unmentioned was the child he fathered with an adult dancer while dating his deceased brother Beau's widow (via Page Six). Regardless, it's clear Hunter is a touchy topic for his father Joe.
But Hunter has found an inspiring way to overcome his addiction that has nothing to do with politics. However, it is an activity other political figures, including good ol' "Dubya," have also embraced in recent years. Read on to learn about Hunter's surprising new career path.
Hunter Biden's new gig shields him from 'people and places where I shouldn't be'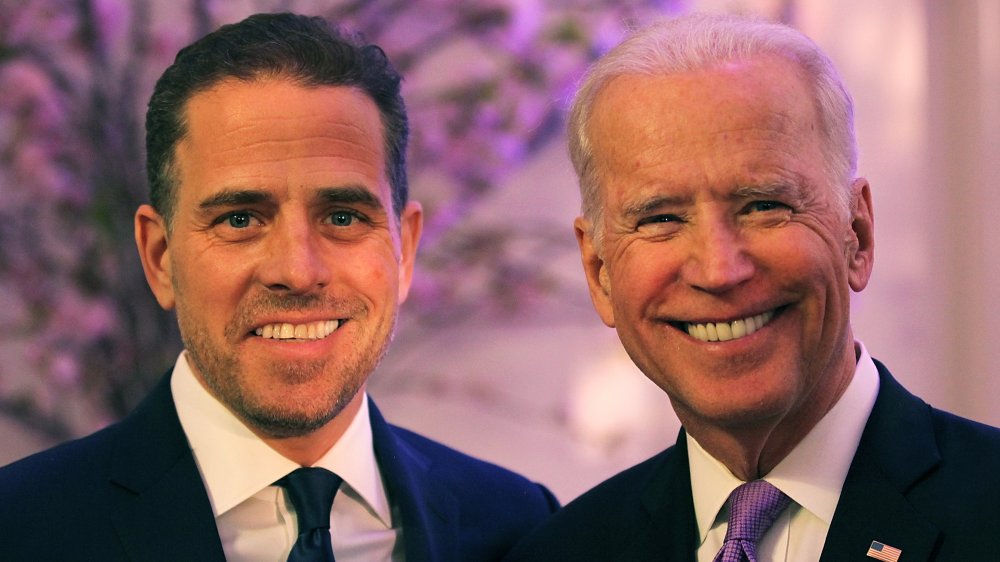 Teresa Kroeger/Getty Images
So what's Hunter Biden's new career move? Well, Hunter is starting with a clean slate career-wise, or rather, a blank canvas! It seems Joe Biden's controversial son is having a brush (wink wink) with painting! Hunter told The New York Times in February 2020 that doing so has helped him overcome his addiction, steer clear of the press, and more. "[Art] keeps me away from people and places where I shouldn't be," he said. According to ArtNet, his works often involve "blowing alcoholic ink with a metal straw [and] saturating Japanese Yupo paper with spore-like rings of muted color." Neat!
Per NYT, Hunter paints out of a pool house-turned-studio in Hollywood Hills, Calif. where he is renting a home. He's made more than 100 pieces and works throughout the day. "For years I wouldn't call myself an artist," Hunter explained. "Now I feel comfortable saying it." After all, Hunter has come a long way since the tragic death of brother Beau, an event that triggered a years-long "nightmare" for the younger sibling, as he "was addicted to crack for four years."
While Hunter's painting is certainly a healthier chapter, his works may not be a "stroke" of genius. Jerry Saltz, New York magazine critic, characterized his paintings to ArtNet as "Generic Post Zombie Formalism illustration." Ouch. Meanwhile, he's not alone. Former President George W. Bush has also turned to painting in recent years, though his works are more...portrait-like. Who knows, maybe they can open a gallery together one day! 
If you or someone you know is struggling with substance abuse and mental health, please contact SAMHSA's 24-hour National Helpline at 1-800-662-HELP (4357).