Why Jon Gosselin Has Doubts About Getting Married Again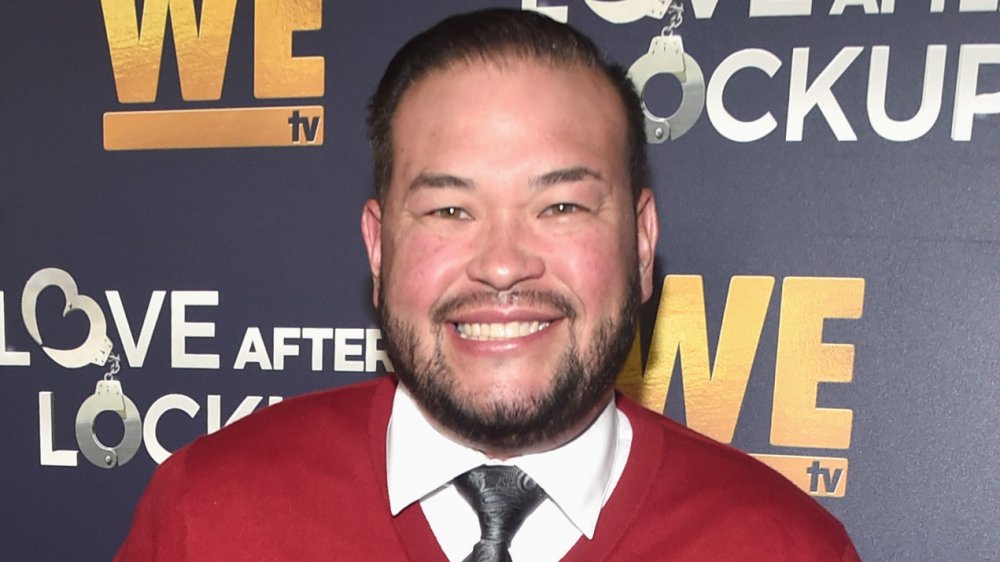 Alberto E. Rodriguez/Getty Images
Jon Gosselin found fame in 2007 when he and his then-wife Kate Gosselin opened up their life to the world on their hit TLC series Jon & Kate Plus 8. The Gosselins and their eight children — composed of a set of twins and sextuplets — helped create an entirely different lane of reality television, which was still pretty new at the time of their debut. 
In 2009 after Season 2 of the show, Jon and Kate finalized their divorce after 10 years of marriage. The show transitioned to Kate Plus 8 and focused on Kate's life as a single mom, which rolled into the 2010 spinoff Kate Plus Date. Following their already-messy divorce, the former couple took to the media to share what each thought of their parenting style and marriage.
While Jon and Kate argued in public, the father-of-eight found love in 2014 with his long-time girlfriend Colleen Conrad. As of October 2020, the Gosselin-Conrad household is still going strong, but there are no wedding bells in the near (or far) future. Keep strolling to learn the real reason the couple won't be walking down the aisle anytime soon.
Jon Gosselin says he and girlfriend Colleen Conrad are committed to each other
Although Jon Gosselin and Colleen Conrad are happy and in love, both are pretty much done with the idea of marriage. According to an exclusive 2019 interview with InTouch Weekly, Jon said he and Colleen don't see the need to add another title to their dynamic. 
"We just look at each other like 'Eh' because we're both divorced so, is there a point? We love each other," the former reality star said. "We're committed to each other." The two live together in Pennsylvania with Colleen's two children, Jesse and Jordan Conrad, from her previous relationship and Jon's children, Hannah and Collin Gosselin, who he has full custody of. 
"[Hannah and Collin] love her. She's a great parent," Jon told InTouch Weekly in December 2018. "They respect her as a mom, too." Collin has also specifically called Colleen his "best friend" and a "mother figure" in a 2020 Mother's Day Instagram tribute. As long as everyone's happy, who needs the marriage title?