What Brian Austin Green And Shannen Doherty's Relationship Is Like Today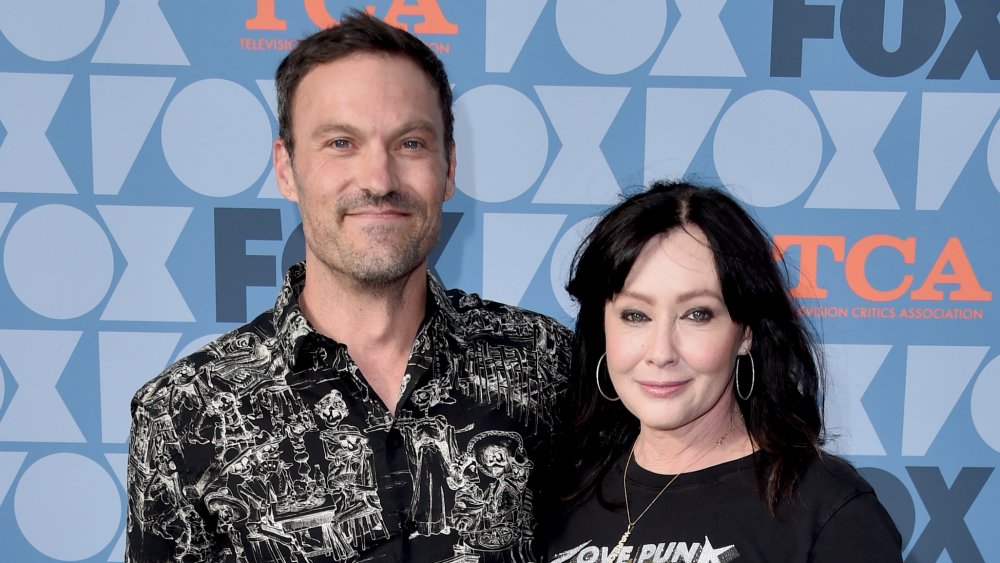 Alberto E. Rodriguez/Getty Images
In February 2020, actress Shannen Doherty revealed that she was battling Stage IV breast cancer during a Good Morning America interview. In 2017, Doherty revealed that she was in remission after her first battle with cancer following her March 2015 diagnosis. However, she kept her diagnosis a secret this time around, only telling her immediate family and one of her co-stars, Brian Austin Green.
When asked how she made it through shooting BH90210 — the Beverly Hills, 90210 reboot — while she battled cancer for the second time, Doherty immediately answered, "Brian Austin Green." The actress revealed, "I had moments of great anxiety where I thought, 'I can't really do this,' and Brian was the one person who — of that group of people that knew..." She said that she told him "pretty quickly" after finding out she had cancer again.
"So prior to shooting he would always call me and say, 'Listen, you know, whatever happens, like, I have your back,'" Doherty shared. She also leaned on Green while they both grieved former co-star Luke Perry, who passed away in 2019 following a stroke. Doherty said she and Green "were able to talk about Luke in a way that was very positive and uplifting and sort of remember a lot of great moments." Doherty shared that Green "would look at [her] and be like, 'We got this, kiddo'" on the set of the reboot. She said, "Brian helped me through a lot," which is not surprising given how close they've always been.
Brian Austin Green said Shannen Doherty is 'a really good person'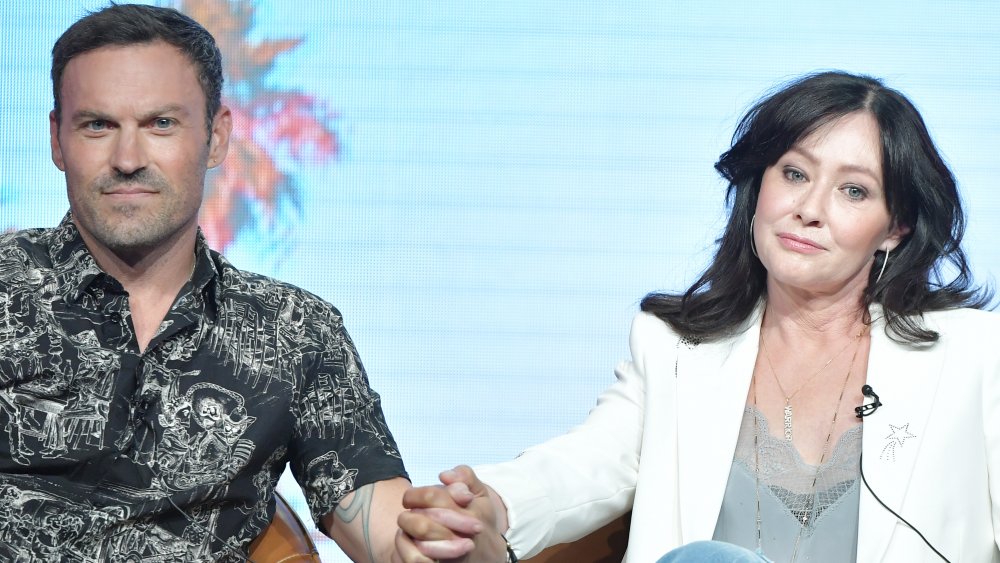 Amy Sussman/Getty Images
After Shannen Doherty revealed she had breast cancer again in February 2020, her Beverly Hills, 90210 co-star Brian Austin Green told Us Weekly, "I don't want to speak about her too much, but it's a hard situation." He added, "I mean, you know, cancer is not f**king easy for anyone. And I love Shannen, and we've always had a great relationship, and she's strong. She'll get through this and get out of this what she's supposed to get out of this." The actor said that "adversity only makes [her] stronger," stating that Doherty is a "really good person." Green told the outlet, "She deserves all the well-wishers and all the friendships that she has."
Green also discussed her diagnosis with Reel Talker, remarking, "You just take it day by day, you know. And there are some days that are better than others." He shared, "There are days when Shannen and I can spend some time together and talk and forget about all of it and just enjoy each other and have fun. You have those great days and then you have days that aren't as great and you just sort of take one with the other," explaining that those bad days help them "appreciate" the good ones that they have.
Brian Austin Green and Shannen Doherty were friends before 90210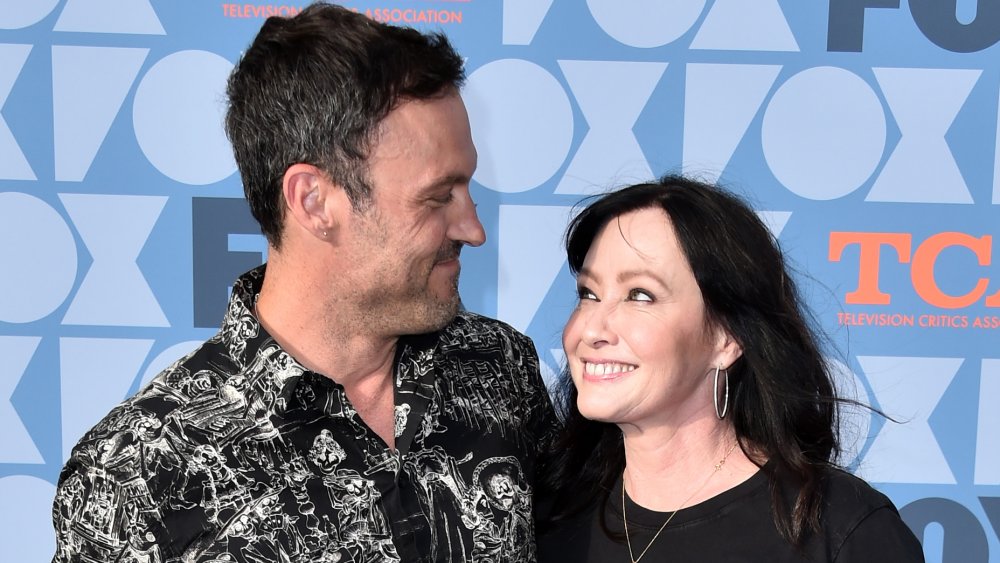 Alberto E. Rodriguez/Getty Images
"I love Shannen [Doherty]," Brian Austin Green declared on the Beverly Hills Show Podcast in June 2020. "I had known Shannen before we started doing [Beverly Hills, 90210]." However, they didn't realize they would be working together until they got to the set. Green revealed, "Neither one of us knew that the other person was cast." He described Doherty as "awesome," explaining, "Shannen and I just get each other." The Anger Management star explained, "It's almost like a brother/sister relationship in that way. I love Shannen. I would do absolutely anything for her and not think about it." He added, "I know she would do the same thing for me and feels the same way for me."
"Brian, we have known each other since we were kids. Always having a bond, an affection, a love for each other that has kept us tied together for so long," Doherty wrote in a July 2020 Instagram post. She praised him for being a "loving, nurturing father" and "a kind soul with a heart that is beyond measure." Doherty wrote, "Thank you for being in my life. Thank you for being you. Thank you for our sea wall walks, our dinners, our phone calls, your support, your love." The Charmed alum said Green "deserve[s] everything and more." Although Doherty's exit from Beverly Hills, 90210 was infamous and plagued with rumors about feuds with co-stars, Doherty has definitely found a lifelong friend in Green.