How Gwen Stefani Helped Kelly Clarkson Get Through Her Divorce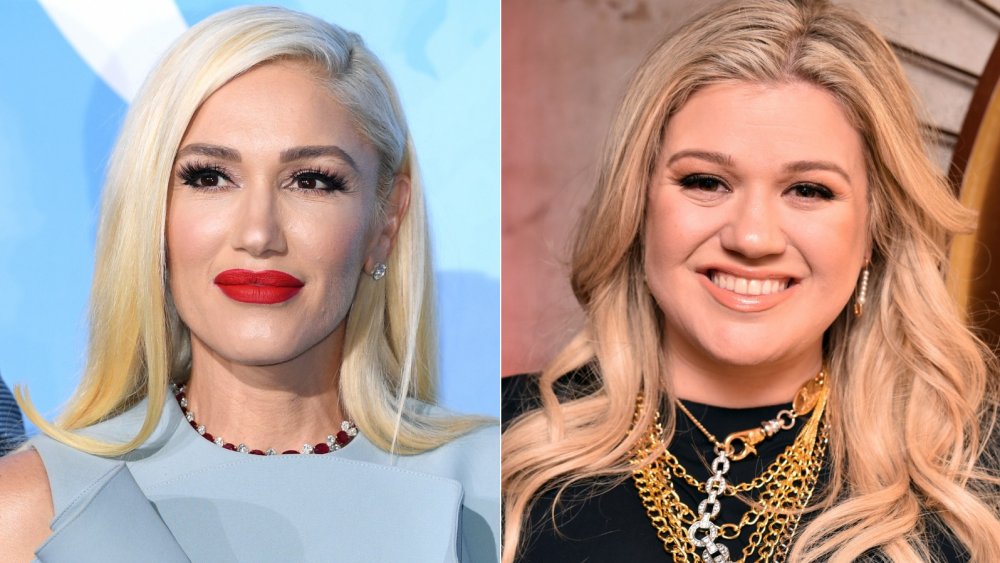 Daniele Venturelli, Jared Siskin/Getty Images
Kelly Clarkson and Gwen Stefani have quite a bit in common. They're both musicians, coaches on The Voice and they've both gone through high-profile divorces. Stefani split from Gavin Rossdale in 2015, and their divorce was finalized in 2016, per The Guardian. In a July 2020 interview with the outlet, Rossdale cited the "gross and lopsided spectre of the crumbling of [his] marriage" as his most embarrassing moment.
Clarkson — who filed for divorce from Brandon Blackstock in June 2020 — has also been candid about her life in the midst of a divorce. Clarkson shares two children with Blackstock and is a stepmom to his two children from a previous relationship, per Entertainment Tonight. With all of that to juggle, Clarkson told ET how difficult it's been for her. "I'm willing to share my experience and yes, it is the worst. I mean, the past few months have been horribly sad," she said.
Thankfully for Clarkson, Stefani — who is not only a co-worker but also a friend — has stepped up to support her.
Gwen Stefani says music can heal heartbreak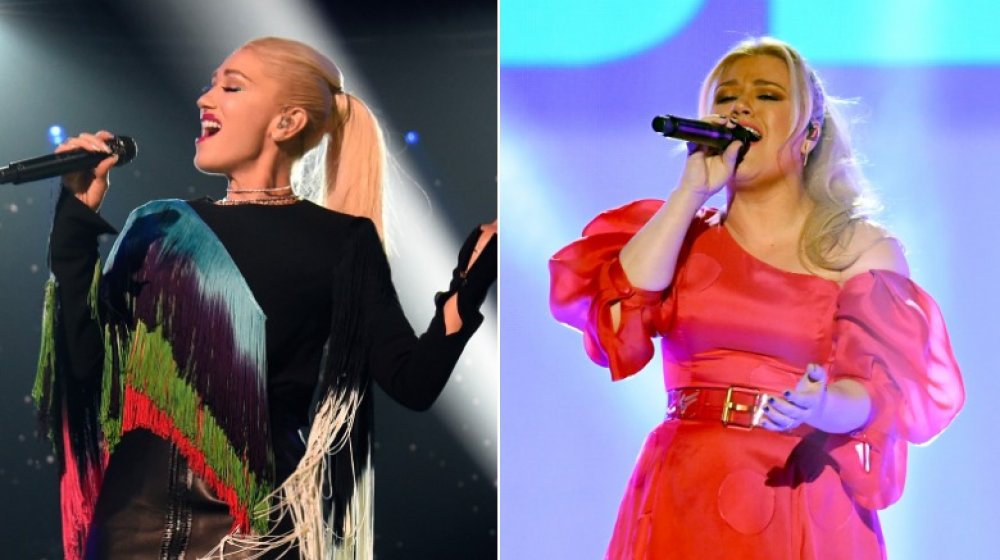 Kevin Mazur/one Voice: Somos Live!, Kevin Winter/Getty Images
Gwen Stefani offered advice to fellow Voice coach and friend Kelly Clarkson as she navigates divorce. In an October 2020 interview with Entertainment Tonight, Stefani said that music is a therapeutic device. "I think the one thing that we talked about is that we're both blessed that we have our music to be able to have as an outlet, and I'm sure that, you know, eventually, people are gonna hear Kelly's record."
Stefani added of Clarkson, "... [T]o be able to be heartbroken or sad ... it's just fueling whatever her purpose is to be a songwriter, and a singer, and that will, you know, eventually contribute back into the world and that's what her whole purpose is for." Ultimately, Stefani was optimistic for Clarkson, saying, "We all have to go through sad times, heartache, and if you look at it like, this is a test ... that's a good way to kinda get to the other side, because everybody gets to the other side eventually."
Stefani's advice to Clarkson is seemingly similar to how she dealt with her divorce from Gavin Rossdale. In an interview with Pride Source in 2016, Stefani said her album This Is What the Truth Feels Like was a lifesaver. Of her divorce, the songstress said, "It was devastating. I didn't know what to do," adding, "I tried everything to fix it. By June [2015], I went into the studio and started writing. I was praying."
For Stefani, it seems music was both a spiritual process and a way to heal from her divorce. It's no wonder she gave the same advice to Clarkson.