Darcey And Stacey Silva Were Unrecognizable Before Plastic Surgery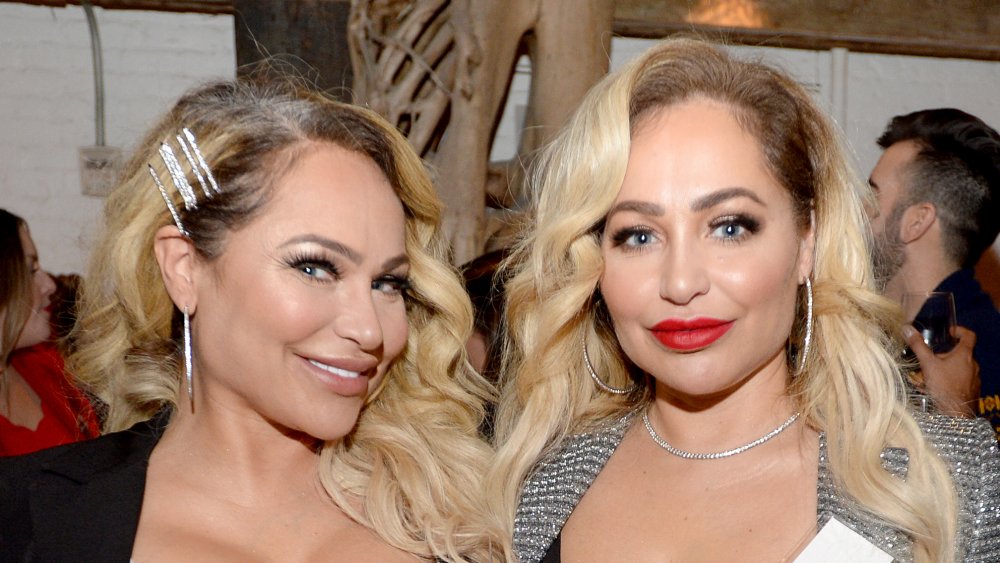 Brad Barket/Getty Images
Darcey and Stacey Silva enjoy being in the spotlight, and frankly, going under the knife! Divorced mother-of-two Darcey is arguably the most famous, and sympathetic, star to emerge from 90 Day Fiancé: Before the 90 Days (it's certainly not Big Ed in the sympathy department). During Seasons 1 and 2, fans cringed as the star failed at love with male model Jesse Meester. 
"Fail" may be an understatement, as the duo clashed over everything from the infamous scuffing of Jesse's sneakers to how to properly slice a steak. Ever-determined Darcey returned in Season 3 dating an English bloke, Tom Brooks, but things weren't great between them either, with a post-season split and Tom even claiming later on that he never wanted to be on the show. Yikes.
But one person who has never left Darcey Silva's side is twin sister Stacey. In 2020, the duo premiered their own TLC spinoff show, Darcey & Stacey, which follows their tight-knit relationship even further. But one thing some fans have noticed, aside from their closeness, is that Darcey and Silva seem to have that, well, plastic surgery look. "How much surgery has Darcey had?", one Twitter user asked. 
The answer? A bit! Darcey and Stacey have made it clear they've gotten some work done in the past. And no shame in doing so; it comes with the territory of fame. But their transformation is definitely... dramatic. Scroll down to see what the Silva sisters looked like before surgery. 
Darcey and Stacey Silva used to look dramatically different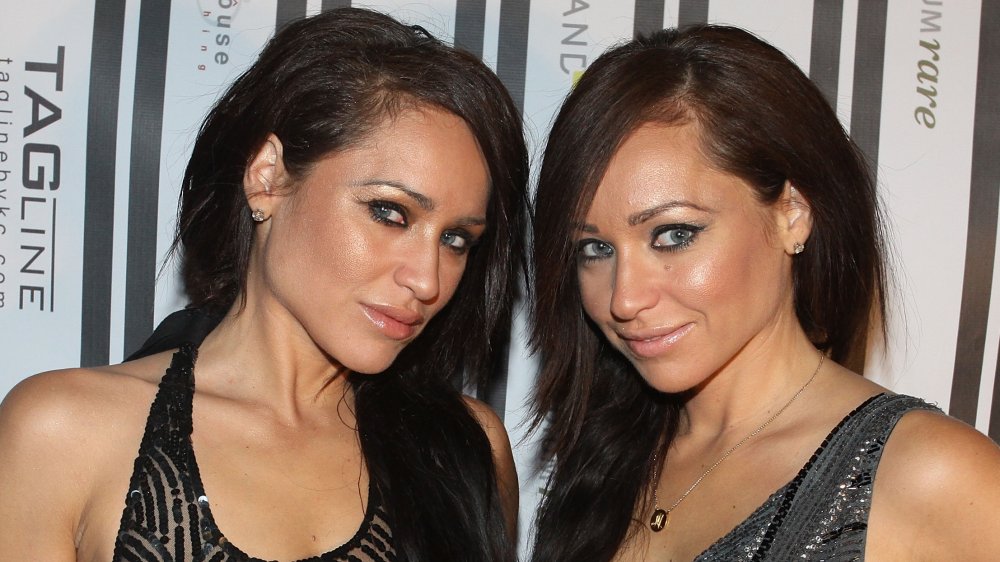 Moises De Pena/Getty Images
Wow, Darcey and Stacey Silva used to look quite different. The pair — who have been appearing on TV shows for years at this point — have shown a dramatic change in their lips, cheeks, and overall look. And they haven't exactly kept their cosmetic work a secret; they're proud of what they've gotten done!
Back in 2019, Darcey told Life & Style she was getting a "mommy makeover," which included a tummy tuck. "We're both moms," Stacey added. "Although we do live an active lifestyle, we just wanted to help with the overall areas that the gym wouldn't help with."
Meanwhile, the duo opened up to Entertainment Tonight about how they typically get their surgery... together! "Yeah, we got new boobs," Darcey said in the September 2020 makeup video, adding the sisters typically get surgery "in tandem," which always gives the doctors "a chuckle." "When Stacey and I go to do our cosmetic procedures, we really feel excited that we get to do it together" Darcey said, per ScreenRant. Kind of sweet! 
Body procedures aside, Darcey has also recently acknowledged her lip work on Instagram. "My lips are loving the pillow talk and my Hof11 silk Pj's! So Smooth and Sexy!," she captioned a July 2020 post, seemingly cleverly referring to the 90 Day Fiancé web show Pillow Talk, her clothing company, and plumping her lips. Ha! Those are just a few times Darcey and Stacey have mentioned their cosmetic work. More power to them!