The Real Reason Sarah Hyland Postponed Her Wedding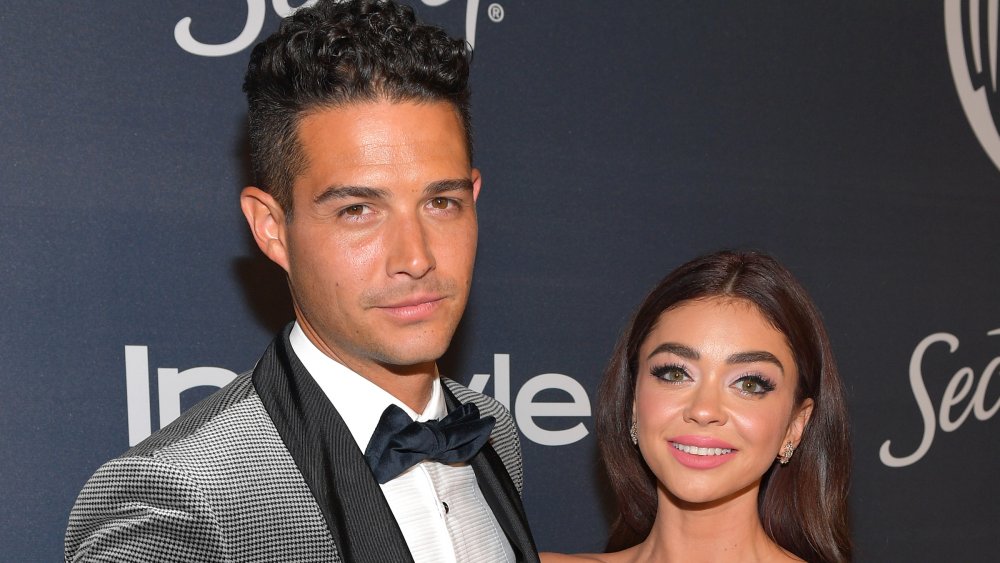 Matt Winkelmeyer/Getty Images
Sarah Hyland may have played a typical older sibling on Modern Family, but the actor is preparing for a not so typical wedding. Hyland's change of plans came one year after the star got engaged to Bachelorette alum Wells Adams in 2019, according to People. The couple met via social media, as Hyland had crushed on the radio host when he vied for JoJo Fletcher's heart in Season 12 of the show. 
The initial wedding date was for Aug. 8, 2020, but instead of saying 'I do' that day, the actor and Adams instead went to a winery with a few friends and family dressed in casual-wedding attire. In an interview on The Ellen Degeneres Show, Hyland shared details into her mock-wedding day. "It was my first time out of my house in quarantine, and we went to a winery and we went with all of our friends — all of us got tested — our family, our best man, maid of honor," said Hyland to Ellen Degeneres. "I brought a white dress and a veil I got on Etsy and my bridesmaids got a real wedding bouquet and surprised me and we took fake wedding pictures for fun."
So why was the special day rescheduled? As it turns out, a lot of people can probably relate to Hyland's plight.
Sarah Hyland wants to focus on 'what's important'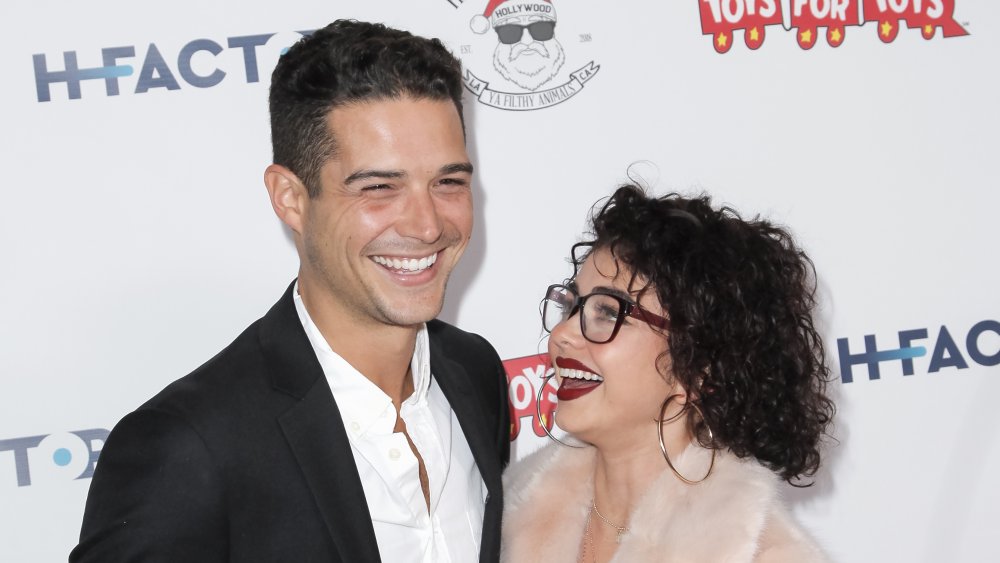 Tibrina Hobson/Getty Images
Similarly to many other people out there, the COVID-19 pandemic forced actor Sarah Hyland to make a major change of plans, postponing her wedding to Bachelorette alum Wells Adams.
"I think right now there are more important things to worry about," Hyland told People about the wedding. "We definitely want to get married one day and have the wedding of our dreams and have everybody that we love there. But we postponed wedding planning because we want to be able to focus on what's important right now, and that's helping to spread information to wear masks and to only go out for essential needs and also take a really big look inside yourself and reflect on how you treat others."
Hyland, who is immunocompromised and is being extra careful during the pandemic, added, "There's a lot of learning, and I'm really more focused on political things rather than wedding things. There is a lot going on in the world right now and that's what we should be focused on."