Here's How Plastic Surgery Damaged Melanie Griffith's Career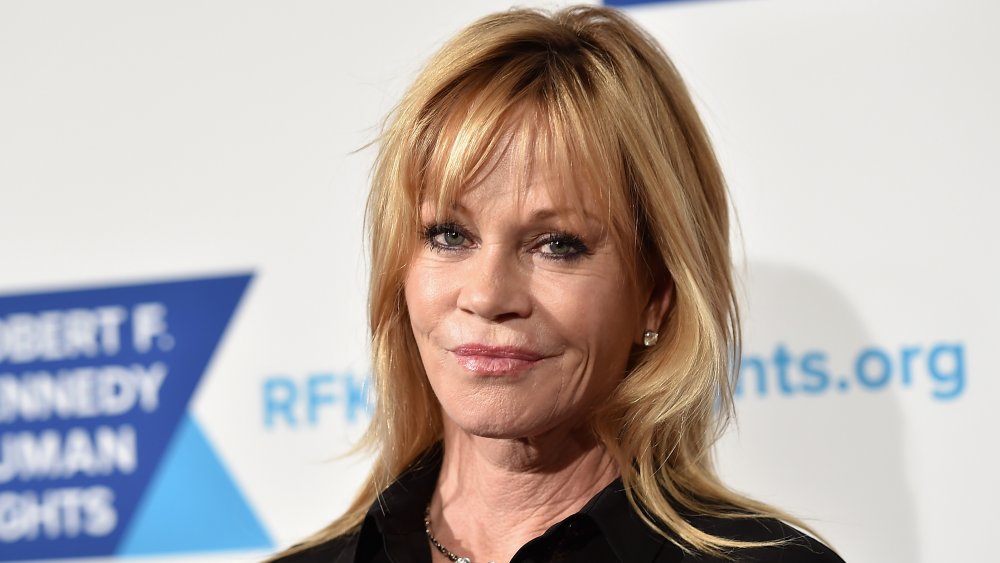 Mike Coppola/Getty Images
It's no secret that plastic surgery is a huge part of Hollywood with stars opting to go under the knife, chasing eternal youth and beauty. There have been many celebrities who have experienced success, ending up with stunning plastic surgery transformations. That being said, there have been others who have lived through major blunders with some celebs even going into hiding after botched jobs.
There are a rare few who have publicly spoken out about their decision not to get work done, most notably Kate Winslet, Lucy Liu, Julia Roberts, and Heidi Klum. Whatever someone's personal stance is on getting work done, it's not anyone else's place to judge — you do you, people! However, there are definitely cases where too much plastic surgery — or botched work — has damaged stars' careers. One such case is none other than Melanie Griffith, who has actually been pretty candid about how much she regrets the work she's had done over the years.
Melanie Griffith said people were 'nasty' about her plastic surgery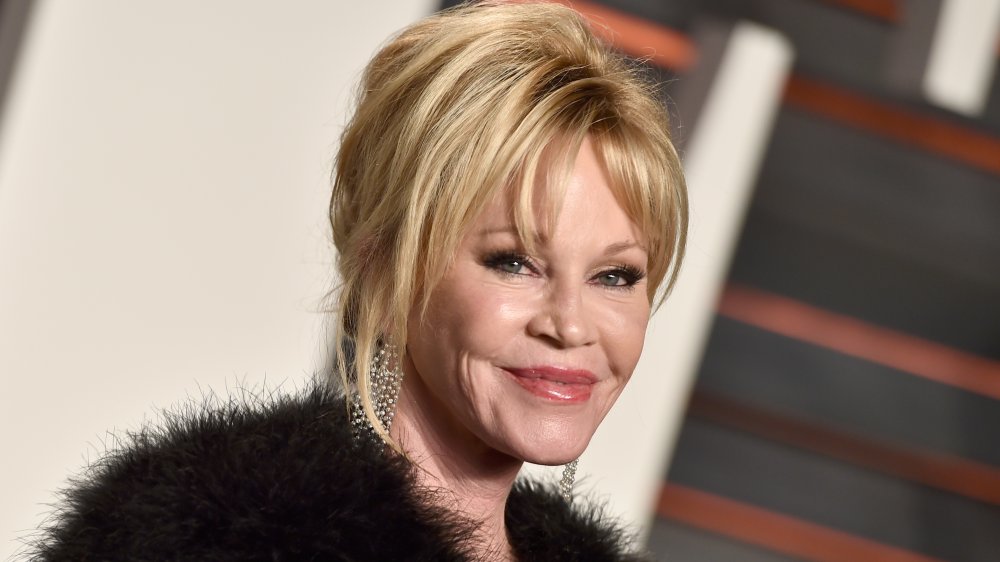 Pascal Le Segretain/Getty Images
Melanie Griffith shared her regrets about her plastic surgery in a 2017 issue of Porter magazine, saying she didn't realize how much she had changed until other people spoke about it. "No, I didn't [realize] until people started saying, 'Oh my god, what has she done?!' I was so hurt," Griffith said (via E! News). "I went to a different doctor, and he started dissolving all of this s**t that this other woman doctor had put in. Hopefully, I look more normal now."
The negative feedback about her plastic surgery lasted several years, as Griffith told Us Weekly in 2012 that people were being cruel about her altered look. "Most people are telling me I look horrible. The tweets I get are really nasty."
Griffith believes that the pressure put on women to stay young is a problem in Hollywood and within the culture at large. During a Larry King Live appearance in 2002, she touched on the ridiculous standards and said her contract with Revlon highlighted them. When she was only 34, she was switched to the "age-defying line." Griffith said (via Closer Weekly.): "I was extremely flattered [about the line], [but] I mean, it's age-defying at 34? Shouldn't age-defying be at, like, 50 or 60?"
These days, it seems like Griffith is focusing fitness and health instead of unachievable beauty standards, telling US Weekly that she "work[s] out a lot." She added, "I have a trainer that I [work with] four times a week, and I do hot yoga."