The Low-Key Way The Big Bang Theory's Jim Parsons Came Out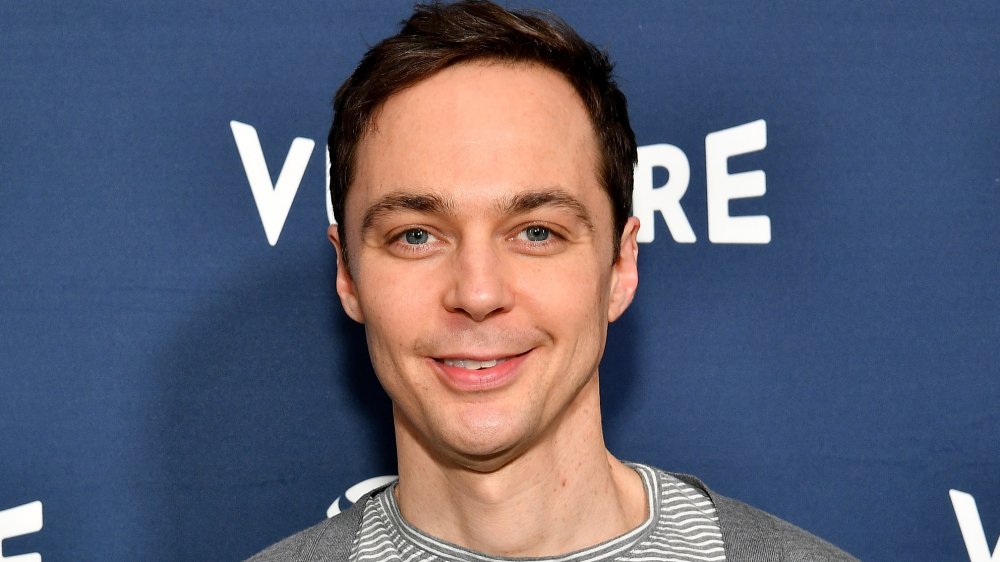 Dia Dipasupil/Getty Images
Jim Parsons, best known for his role as Sheldon Cooper on The Big Bang Theory, quietly came out as gay in 2012 while being interviewed for a New York Times profile. Though the actor didn't go into detail about his sexuality or his private life, writer Patrick Healy confirmed Parsons was "gay and in a 10-year relationship." At the time, it was unclear who his partner was, but two years prior, Parsons had thanked now-husband Todd Spiewak (pictured below) during his acceptance speech at the 2010 Emmy Awards, according to Huffington Post. (The couple got married in May 2017 at the iconic Rainbow Room in New York City.)
Nearly a decade later, Parsons opened up to The Hollywood Reporter about how he felt after coming out. "It got picked up [in the news], and it was briefly a thing just as far as like there was some news to it or whatever, but it faded away pretty damn quickly and was kind of not a big deal," he reflected. "The big deal for me came in the weeks and months after that. Once it was out officially, I felt a sense of ownership over it, and that was very new to me, and I felt like a more participatory member of the community. That was and still is to varying degrees elating to me."
Keep scrolling to find out why Parsons was worried his sexuality would affect The Big Bang Theory and why his timing was "poetically perfect."
Jim Parsons was scared coming out would affect 'The Big Bang Theory'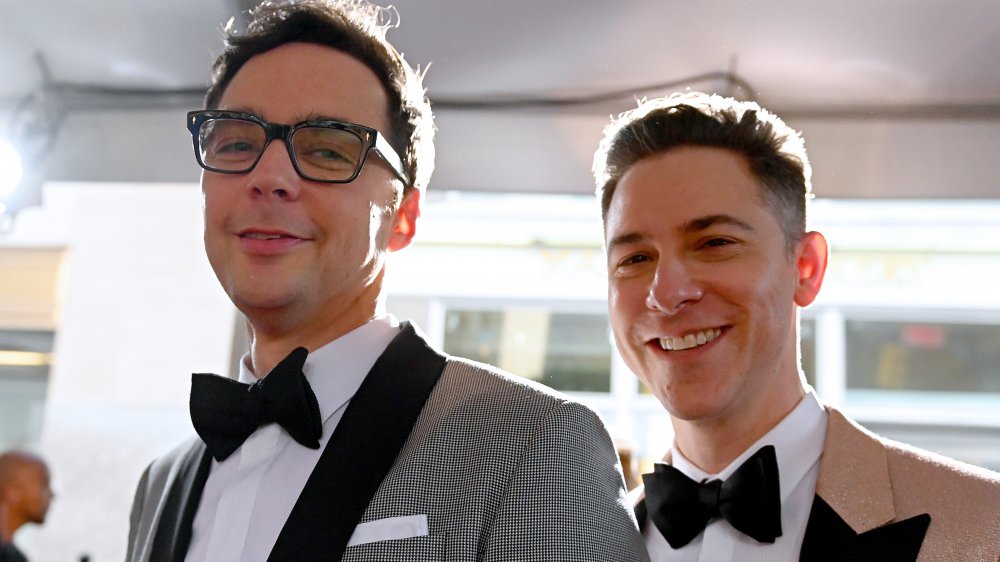 Mike Coppola/Getty Images
Jim Parsons believes the low-key way he told the world he was gay was the perfect way for him to come out. "I was doing an interview the summer after I had been in The Normal Heart on Broadway. I was doing Harvey in New York, and I was interviewed by Patrick Healy of The New York Times. I can't remember the exact question, but he asked about something to the effect of, 'Was it more meaningful to be a part of The Normal Heart being gay?'" he told The Hollywood Reporter in 2020. "I said yes. I remember leaving there going, well, I sort of just took the back door out, as it were. I remember thinking it was kind of poetically perfect."
The actor did admit he was scared that his sexuality would affect the future of The Big Bang Theory. "I was 33 when I started doing The Big Bang Theory [in 2007], and things started to become much higher-profile very quickly," he explained. "So I was scared. I wasn't scared about losing my job. And I wasn't scared to the point of denying my sexuality. But I was scared enough to make it my mission not to talk about it. I was scared enough to be nervous the first time I was even nominated for the Emmy." Parsons continued, "And I was scared that it might cause trouble, quote unquote, for our big television show."
Despite his fears, it seems like things ended up working out in the end.