How Cameron Diaz Really Feels About Returning To Acting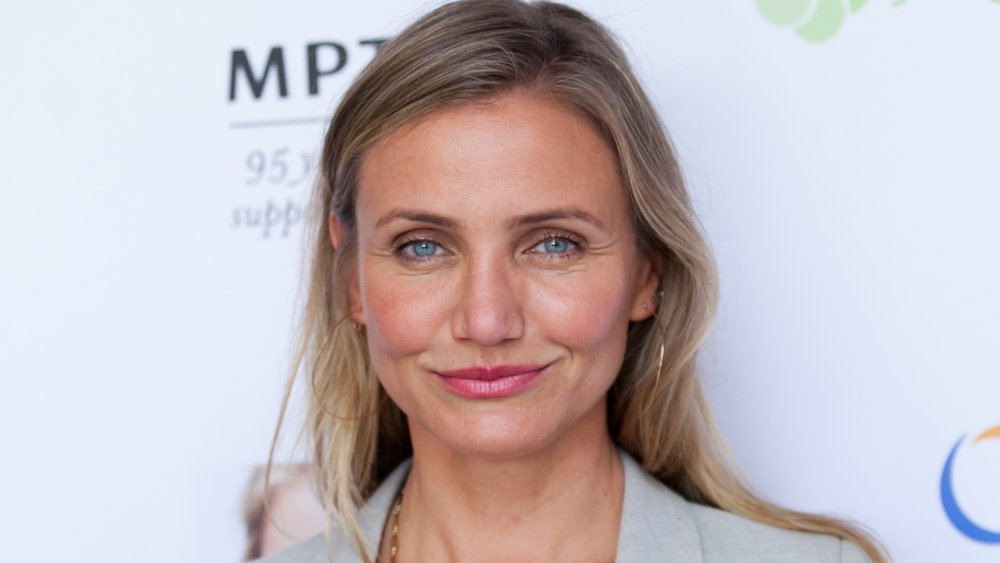 Tibrina Hobson/Getty Images
For decades, there seemed to be something about Cameron Diaz. The A-lister helmed Charlie's Angels and its 2003 sequel, starred in Nancy Meyers' beloved rom-com The Holiday, voiced Fiona in the Shrek films, and so much more. Interestingly enough, Diaz began her career as a model. However, she auditioned for a supporting role in Jim Carrey's The Mask in 1994 and landed the role of Tina Carlyle with no previous acting experience, per Biography. The rest is history! Or was history. 
As of this writing, Diaz hasn't starred in a major motion picture release since the critically "hard-knocked" Annie back in 2014. It was only in 2018 that Diaz confirmed she had, indeed, retired to focus on her family life with husband Benji Madden, who is the lead guitarist for rock band Good Charlotte. The couple welcomed their first child, Raddix Maddon, in January 2020, per the Los Angeles Times 
"I got a peace in my soul," Diaz said of going into retirement in an August 2020 interview with Gwyneth Paltrow. Even actress Selma Blair – who shared the screen with Diaz in The Sweetest Thing – confirmed Diaz was "done" with the biz. "I would have liked to do a sequel [to The Sweetest Thing], but Cameron's retired from acting," Blair said in 2018 at Vanity Fair's pre-Oscar party (via the Evening Standard). "She's like 'I'm done.'" (That being said, Blair later rescinded the comment in a since-deleted tweet, per Complex.)
While there's nothing wrong with leaving acting behind, will Diaz ever return to acting? Scroll down to find out what Cameron Diaz is now saying about the possibility of a return.
Cameron Diaz is not ruling out a return to movies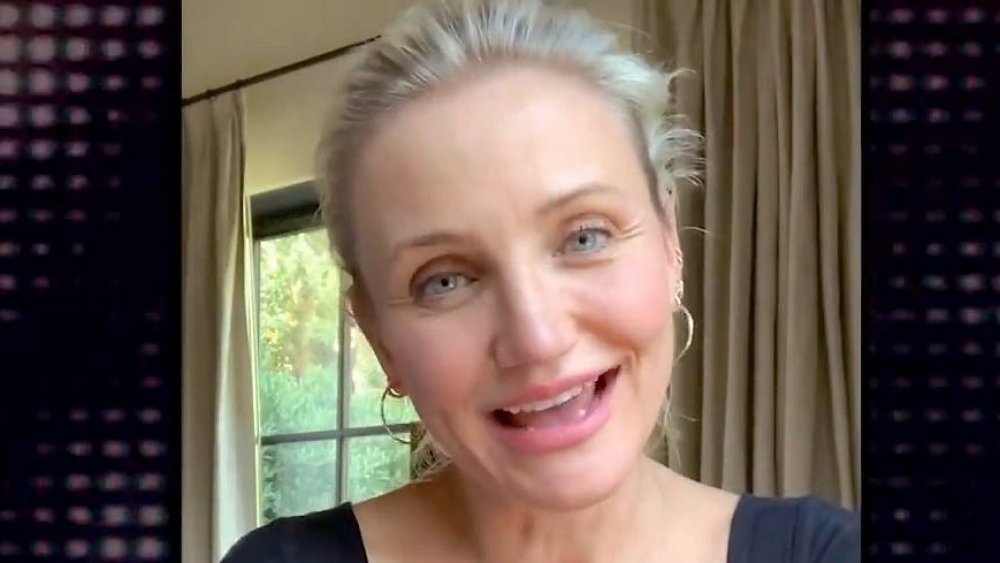 World Of Wonder/Getty Images
So will Cameron Diaz ever return to acting? According to a late October 2020 interview with Naomi Campbell on her Youtube series, No Filter With Naomi, nothing is off the table. "I feel really resolved. I mean, I never say never to anything, first of all," Diaz explained to Campbell. "But I feel really resolved. I haven't made a movie since 2014. It's been a long time, it's been seven years or six years since I made a film. Girl, I am OK with that." 
Diaz went on to explain that she doesn't still feel the urge to act."There's no part of me that's like, 'I gotta get back in front of the camera' or anything like that. 'I gotta go act!' I don't feel that way," Diaz added. "That's not to say I won't some day, but I'm very resolved in where I'm at right now."
Campbell was insistent that Diaz would return one day, with Diaz joking that younger audiences wouldn't even recognize her. "Yeah, I'll come back, people will be like, 'There's a new actress, a new, older actress on the scene!'" Diaz added. "We'll see what happens. I never say never to anything." Well, it's nice that Diaz is being honest and seemingly doesn't need Hollywood to fulfill her. That being said, there will always be a place for you, Cameron!