Here's Why Ivanka Trump And Topher Grace Couldn't Make It Work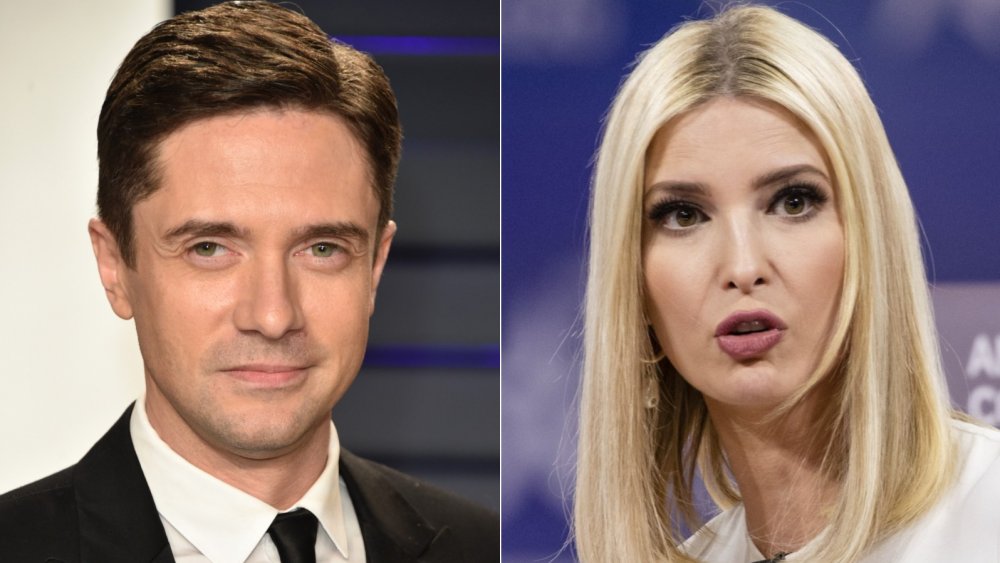 John Shearer, Drew Angerer/Getty Images
It's been a long, strange road when it comes to the love lives of the cast of That '70s Show. Wilmer Valderrama was linked to Lindsay Lohan before dating Demi Lovato for years. Ashton Kutcher lived through not one, but two of Hollywood's most famous marriages, tying the knot with Demi Moore in 2005 before saying "I do" to Mila Kunis ten years later. In 2016, Topher Grace settled down with the actress Ashley Hinshaw after breaking things off with Ivanka Trump years earlier. Wait, what?
That's right. In 2006, just as That '70s Show was wrapping up and Grace was making the leap to the big screen with the unforgettable Spider-Man 3, the actor found himself in a brief relationship with Trump. At the time, the future first daughter had recently broken up with James "Bingo" Gubelmann and had been spotted with Lance Armstrong before People reported that she had been spotted canoodling with Grace. Of course, we all know what happened. Trump ended up married to Jared Kushner and made the jump with her father from reality TV to C-SPAN, while Grace moved on and stayed in Hollywood. So what went wrong?
Topher Grace said the relationship 'wasn't political'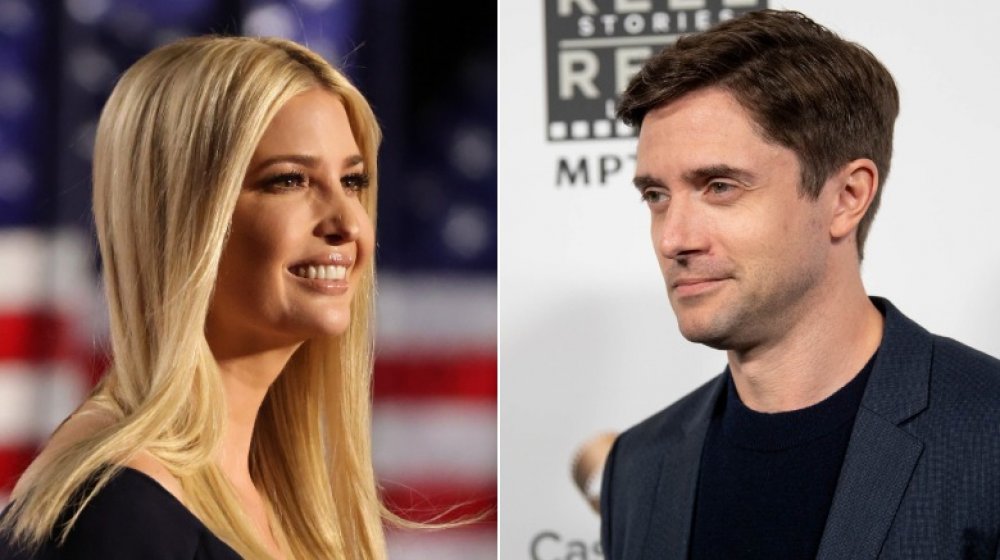 Alex Wong, Emma Mcintyre/Getty Images
In 2018, while promoting Spike Lee's BlacKkKlansman, Topher Grace was confronted with a question he had successfully avoided for over a decade. In an interview with the Daily Beast, Grace reluctantly admitted that he had "dated" Ivanka Trump. "This was a decade ago," Grace explained. "I met her here in New York and we went on a couple of dates. I wouldn't say that we 'dated' ..."
The actor generally played it coy when asked about his time with Trump. However, Grace made it clear that he never met her father and said that the relationship "wasn't a political statement," which makes sense since Donald Trump had shown only passing interest in politics at the time. 
While we don't know exactly what caused this relationship to end — aside from the fact that it never really began — we do know that shortly after they broke things off, Trump met Jared Kushner. According to AOL, Trump met Kushner in 2007 and they were married by 2009. Whatever the reason for the split, Grace doesn't seem too broken up about it.