Here's What Meghan McCain Predicts Will Happen If Trump Loses The Election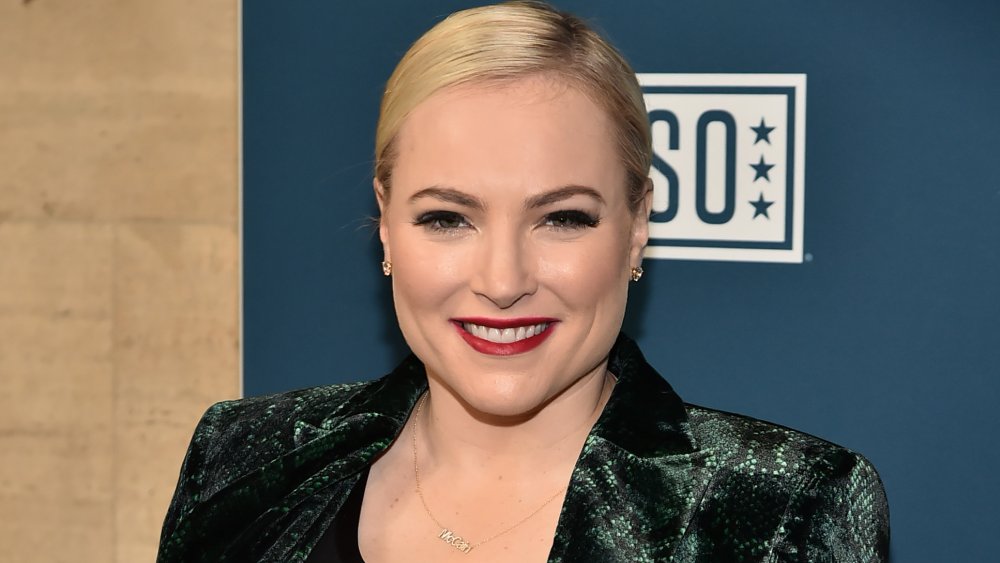 Theo Wargo/Getty Images
Meghan McCain may "not be on @TheView or @ABC ... for election coverage," but she's still sharing her political commentary on social media. In November 2020, she didn't shy away from revealing what she thinks might happen if President Donald Trump loses the 2020 presidential election to Democratic presidential nominee Joe Biden. 
"I love election days, and I love election nights. Love them! I sincerely hope we as a country get to experience a fair, just, and decent one on Tuesday. All of us deserve it after this year," The View host wrote via Twitter Nov. 1, 2020. However, before that, she gave her hot take on the potential aftermath of the 2020 presidential election. 
First, she shared a story about her late father, John McCain, who was defeated by former President Barack Obama in 2008, explaining that he lost the election with dignity. "When my Dad lost in '08, he huddled my brothers and sisters in a corner and said buck up, we're the luckiest people in the entire world and we're not going to feel sorry for ourselves, we made history. He then thanked the secret service and told them to go home to their family," she tweeted. 
That being said, McCain doesn't think Trump will react the same way if he loses on Nov. 3, 2020 — not even close. Keep scrolling to read her "polar opposite" prediction.
Meghan McCain thinks Trump will have a 'meltdown'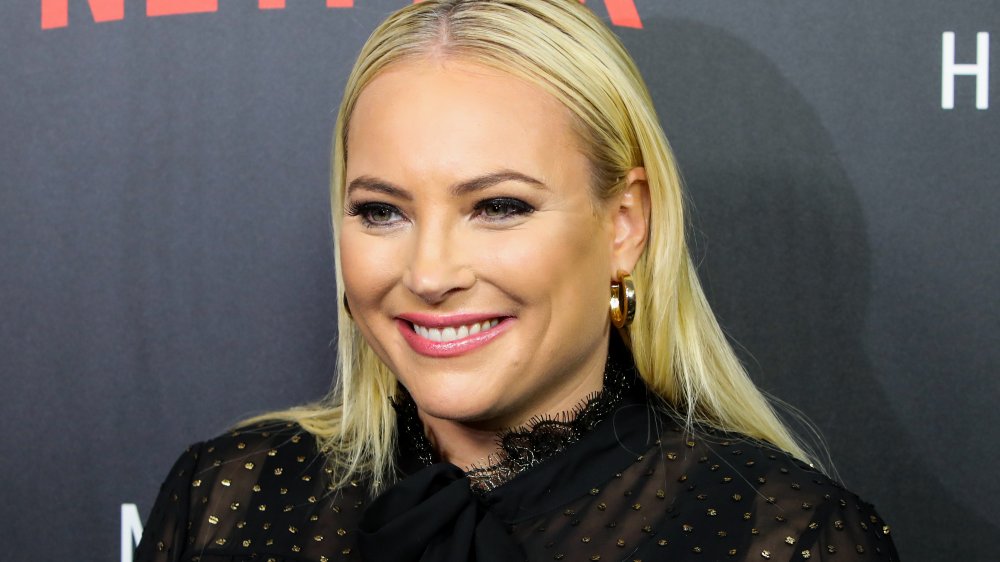 Tasos Katopodis/Getty Images
Meghan McCain's prediction if President Donald Trump doesn't win re-election is clear: He won't peacefully leave office, nor will he make it easy for Joe Biden. In fact, she believes a loss will result in a "meltdown," tweeting, "I predict the extreme polar opposite [from her father's approach], insane level of meltdown, blame shifting and absolute bedlam anger and hysteria from the Trump family if they lose...."
The View host isn't the only one who doesn't think Trump would graciously leave the White House if he lost. Leading up to the election, the president refused to comment about whether he planned to commit to a peaceful transfer of power should he lose, sometimes deflecting questions by touching on his concerns about mail-in voting leading to widespread voter fraud. "We're going to have to see what happens," Trump said in September 2020 (via NBC News). "You know that I've been complaining very strongly about the ballots, and the ballots are a disaster."
On Nov. 1, 2020, Axios reported that Trump had "told confidants he'll declare victory on [election] night if it looks like he's 'ahead,'" so McCain's prediction may not be too far off.