Why Former Bachelorette DeAnna Pappas Reached Out To Clare Crawley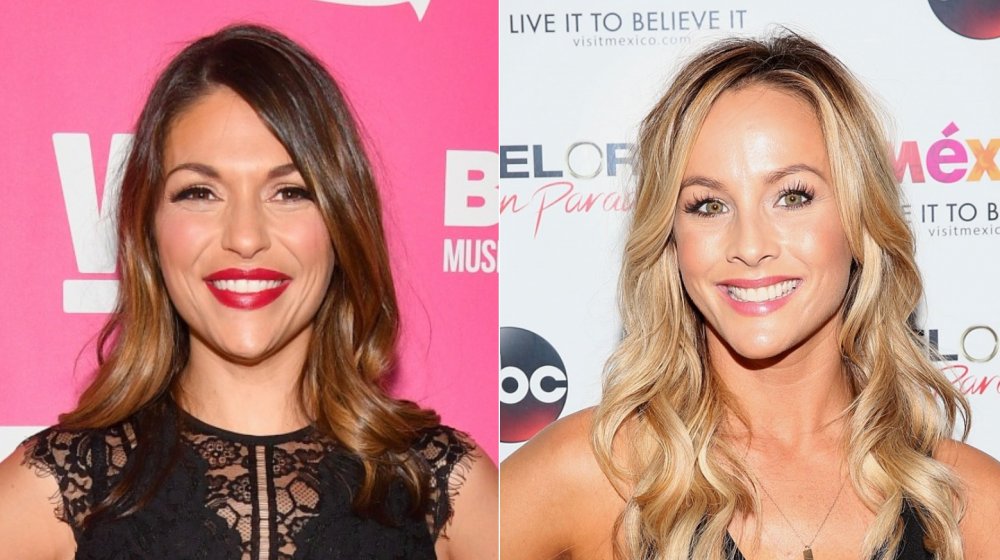 Dia Dipasupil, Jesse Grant/Getty Images
Former Bachelorette DeAnna Pappas has Clare Crawley's back following her roller coaster of a ride during her season of the ABC hit show. The seasoned reality star said she has been reaching out to her friend on a "daily basis" while talking with former Bachelor Ben Higgins and fan favorite Ashley Iaconetti on the November 2 episode of their podcast Almost Famous, per Us Weekly. "I'm trying to be a cheerleader, because I feel like she has so many cards stacked against her," DeAnna said, explaining her soft spot for the former hairdresser.
"I think anybody who's been on the show ... [knows that] it is hard. She's just been put through the ringer, and the things that people are saying about her and about her life and stuff online can just be really hurtful," the season 4 Bachelorette continued. "I just feel bad for her because, I feel like in a period of time where this should be really joyful for her and this should be a really great experience and probably one of the most exciting things that she will go through, it has not been that for her."
For those who aren't familiar with the hoopla surrounding this season of The Bachelorette, Clare shook things up when she began favoriting contestant Dale Moss, leading to her dramatic departure from the program. She was quickly replaced by Tayshia Adams to allow the show go on. Keep scrolling for more details on how Clare is doing following her experience as the Bachelorette.
Clare Crawley has been down and out since her controversial run as the Bachelorette
While Clare Crawley has developed a reputation for being one of the most outspoken and confident members of Bachelor Nation, DeAnna Pappas revealed that the Floridian is struggling following criticism of her performance on the show. "On most days, she's feeling really down about the things that people are saying about her online and the editing of the show," the former Bachelorette revealed on the Almost Famous podcast, adding that she and a few others sent Clare flowers while she was down in the dumps. Her fellow ABC stars wanted to "let her know that we love her and this is a blip," DeAnna, who visited Clare while filming, said, explaining their kind gesture. "This will all be done, you know? Whatever the outcome is tomorrow night, she's going to walk away and she's gonna be able to move on and hopefully have someone that she genuinely loves and can be with and people will forget about this. They'll move on."
Despite the support of her friends, things may get worse for Clare before they get better. In a sneak peek for the November 5, 2020, episode of the show, Clare can be seen in tears while talking to host Chris Harrison. "The path we're on right now, it doesn't end well for anybody," he said in the teaser, adding, "you've just blown up The Bachelorette." Regardless of what is to come for Clare, it sounds like she has a great friend by her side.