Clare Crawley Was Spotted Wearing A New Accessory On Her Ring Finger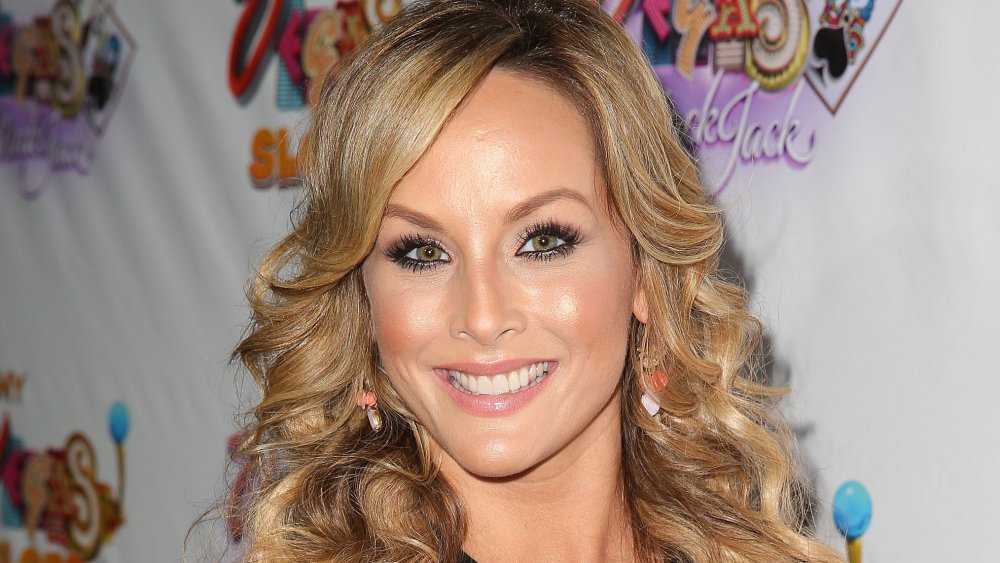 Imeh Akpanudosen/Getty Images
Clare Crawley is wearing a huge diamond on her ring finger
In November 2020, Clare Crawley was spotted wearing a new accessory on her ring finger while shopping in her hometown of Sacramento, Calif., according to photos obtained by Entertainment Tonight. The photos could be just the proof fans need to confirm the Dale Moss/Clare romance rumors. 
It's worth noting that the massive diamond she was seen rocking in November 2020 was far different than the one Clare had to address in October 2020. Fans freaked out when they noticed the California native sporting a diamond ring on that finger, including during an appearance on Jimmy Kimmel. She quickly took to Instagram to shoot down rumors that her season ended in an engagement.
"People have noticed I wear this ring on my wedding finger," she wrote alongside a selfie (above) that featured the ring. "The truth is because it is a commitment to myself first and foremost, to embody self-love." She went on to explain that her past relationships have lacked reciprocity, and, in response, she wants to promise herself that she will always love herself unconditionally.
That being said, the stunning ring that she was spotted with one month later definitely looked like a different type of commitment. Only time will tell if she found the Clare-ity she needed during her time on The Bachelorette along with a new ring from a new person.