Ex-Trump Deputy Expects This From Trump After His Loss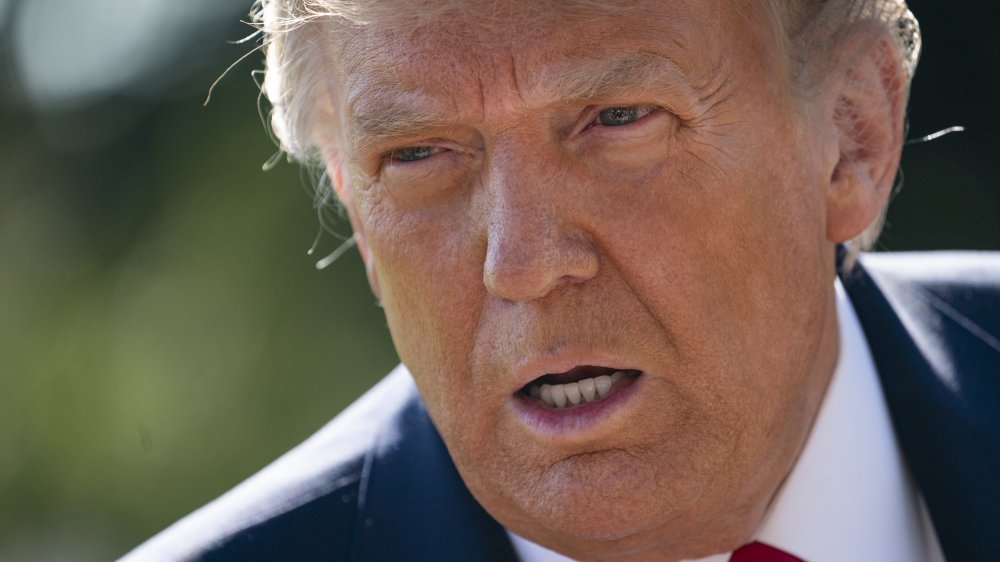 Drew Angerer/Getty Images
Now that the 2020 election results have been reported by every major news network and outlet, there is talk of what Donald Trump will do now that he has lost the presidential race against Joe Biden. One theory is that Trump may launch or purchase his own news network. Trump has hated how the "lamestream media" has reported "fake news" about him throughout this presidency. 
There are two relatively small pro-Trump networks that could be potential media outlets for Trump to buy. NewsMax is run by Chris Ruddy, a longtime Trump friend. OAN, a newer entrant into the cable world (it was started in 2013), is helmed by founder Robert Herring Sr., who is among Trump's most ardent defenders since he began running for office. That would be a big undertaking, but son-in-law Jared Kushner used to run The New York Observer newspaper, so Trump would definitely have some experience within his circle. While we don't yet know what will happen once Trump leaves office, a former Trump deputy expects Trump to do something else once he moves out of the White House. 
Mick Mulvaney thinks Donald Trump will run again in 2024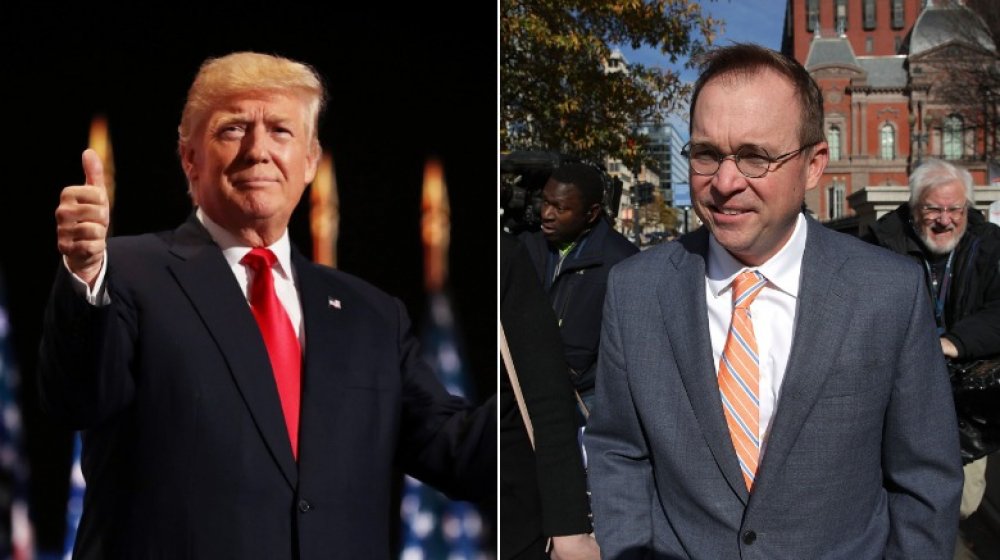 Donald Trump reportedly "hates losing," and one of his former deputies thinks that, in response to his 2020 election loss to Joe Biden, Trump will ultimately run for president again in 2024. Rumors of Trump running again have been circling on social media and in news reports, and now former White House Chief of Staff Mick Mulvaney has weighed in on the possibility of another Trump ticket. 
In an interview with The Irish Times, Mulvaney predicted that, in light of Biden's win, "I would absolutely expect the president to stay involved in politics and would absolutely put him on the shortlist of people who are likely to run in 2024. He doesn't like losing." Mulvaney went on to say that Trump is a "very high-energy 74-year-old" who he assumes will be "further engaged in 2024 or 2028 if he were to lose [the 2020] election."
Donald Trump would not be the first president to run again after losing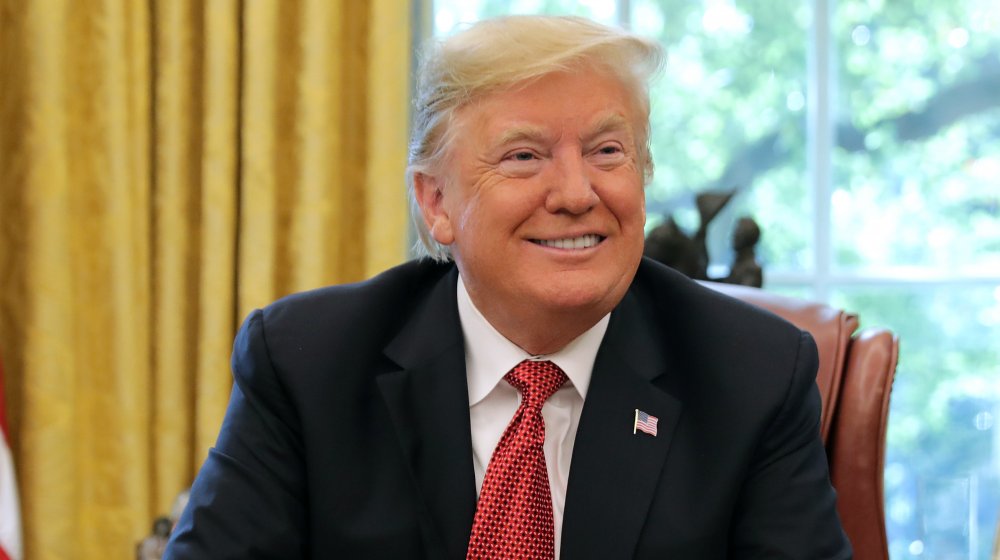 Chip Somodevilla/Getty Images
According to the 22nd Amendment of the U.S. Constitution, it is legal for Donald Trump to run for a second term even after being voted out of office. That's what Grover Cleveland — the 22nd and 24th president — did. He was elected president in 1884 and took office the next year. He served until March 1889 but lost his re-election bid. Then he ran again in 1892, won, and served until March 1897. Cleveland has been the only person to successfully win the presidency in two non-consecutive elections.
In 1840, then-President Martin Van Buren lost his re-election campaign as the 8th President of the United States and chose to run again in 1848 as a member of the Free Soil Party. Theodore Roosevelt became president in 1901 following the assassination of William McKinley and was elected to a full term in 1904. After leaving politics, he attempted a failed return in 1912 running as a Progressive. A century after Van Buren's bid, Franklin D. Roosevelt won a fourth term as president in 1944, which brought about the ratification of the 22nd Amendment in 1951.
Now that it has been confirmed that President Donald Trump has lost the election, if he decides that he's not finished with politics and does run again in 2024, he will have some competition. Political analysts have already begun floating different candidates to take the GOP mantle in 2024. That list of names includes Donald Trump Jr., Nikki Haley, Josh Hawley, Tom Cotton, Ben Sasse, Vice President Mike Pence, Secretary of State Mike Pompeo, and others, per Newsweek and CNN.