Inside Alex Trebek's Life Before He Passed Away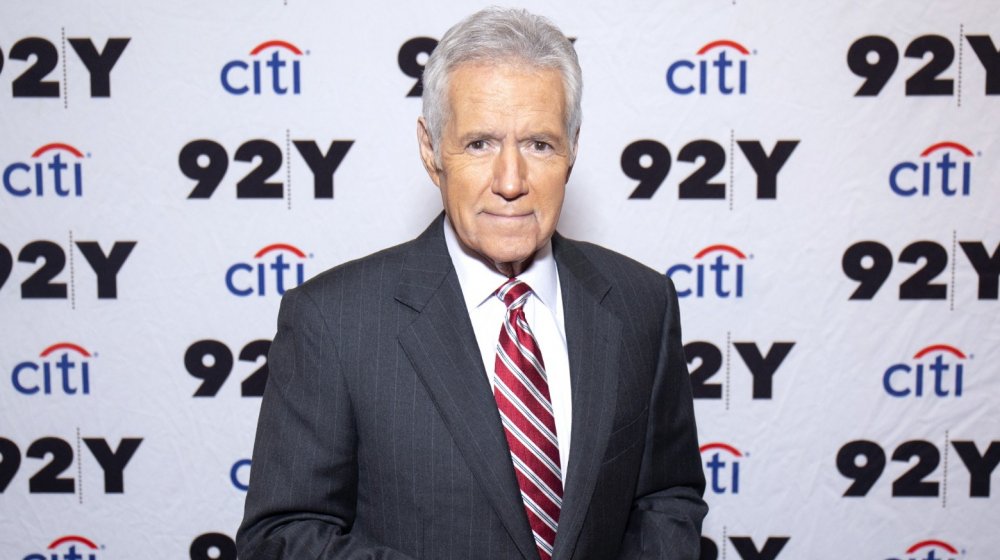 Santiago Felipe/Getty Images
After finding out about Alex Trebek's death on Nov. 8, 2020, many people expressed sadness about the beloved game show host's passing. While the legendary game show host was a devoted husband and father, he was also very dedicated to Jeopardy's fans. From announcing his cancer diagnosis to giving fans updates about his battle with cancer, Trebek showed why he was so beloved.
According to People, Trebek's death came over 18 months after being diagnosed with stage 4 pancreatic cancer. The beloved Jeopardy! host announced his cancer diagnosis in a video on the game show's YouTube channel in March 2019: "Just like 50,000 other people in the United States each year, this week I was diagnosed with stage 4 pancreatic cancer. Now normally, the prognosis for this is not very encouraging, but I'm going to fight this, and I'm going to keep working."
In May 2019, Alex Trebek won a Daytime Emmy Award and utilized his fame to promote the Pancreatic Cancer Action Network walk (via Parade). On May 1, 2019, he gave his first live TV interview after his diagnosis on Good Morning America. In the conversation with cancer survivor Robin Roberts, Trebek said that cancer survivors inspired him: "I've had so many contacts from people who have survived cancer for 10 years, 12 years, 14 years," he said. "I am now a 30-day survivor. ... I'm going to catch up to those other people."
Read on to learn the inside details about Alex Trebek's life before he passed away.
Alex Trebek's up and down cancer battle in 2019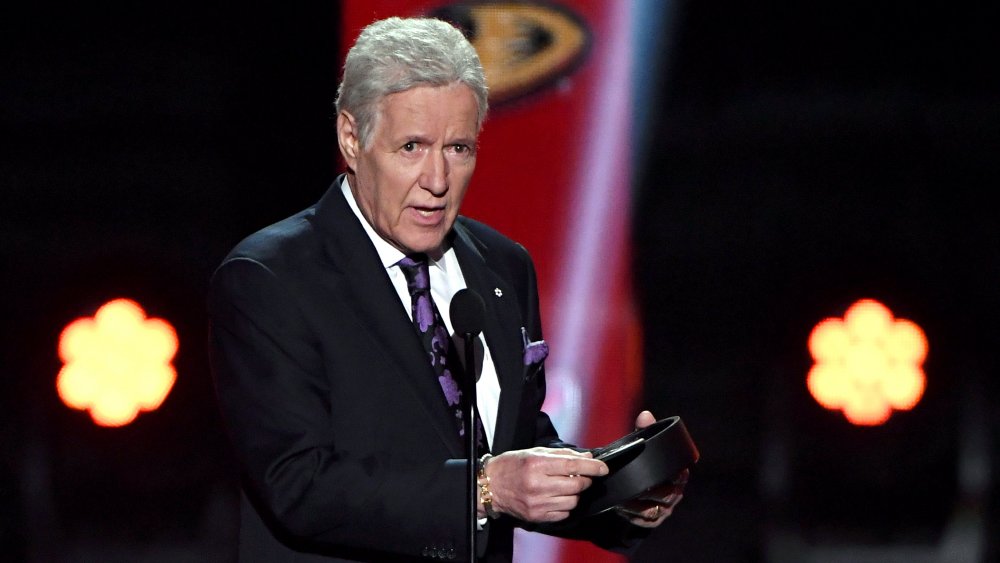 Ethan Miller/Getty Images
In the summer of 2019, Trebek's health seemed to improve. The game show host released a video that his cancer battle was going well, and he looked forward to Season 36 of his show. But by fall 2019, the news about Trebek's health was grim, as he updated fans on his battle against pancreatic cancer. He announced that he had to undergo more chemotherapy and that the side effects from the cancer treatment might start impacting his duties on the show. 
In November 2019, Trebek choked up during a Jeopardy! show when a contestant gave him a heartfelt message. The Jeopardy! Twitter account posted the video of contestant Dhruv Gaur giving Trebek a sweet note. The contestant answered a question by writing, "What is ... we love you, Alex," using a heart in place of the word "love." The gesture took Trebek by surprise, and the emotional host responded: "That's very kind."
In late 2019, Trebek gave an interview to ABC News, disclosing, "Because of the cancer diagnosis, it's no longer an open-ended life, it's a closed-ended life because of the terrible ... survival rates of pancreatic cancer. Because of that, and something else that is operating here, people all over America and abroad have decided they want to let me know now, while I'm alive, about the impact that I've been having on their existence."
Alex Trebek continues in 2020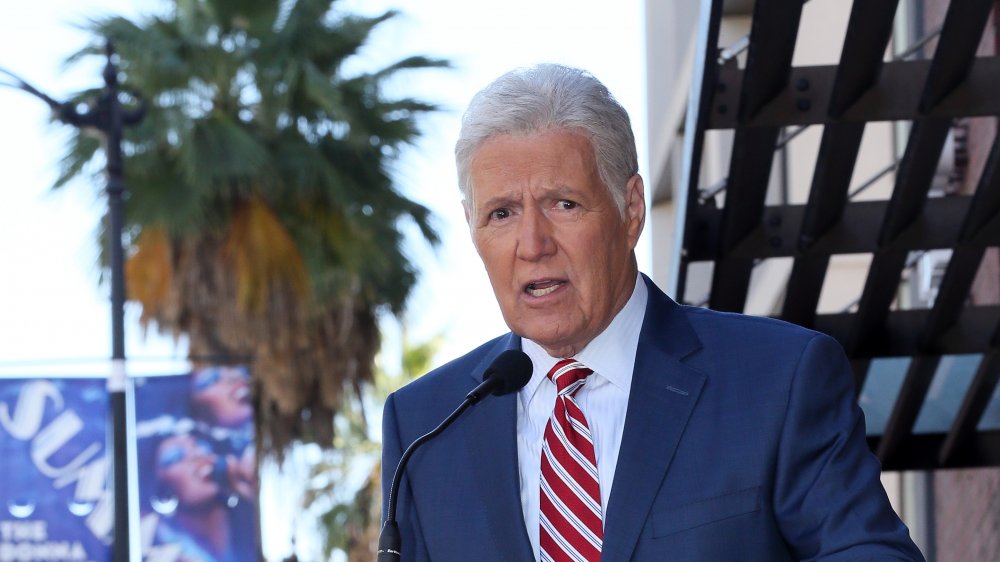 David Livingston/Getty Images
Alex Trebek gave a one-year update on his pancreatic cancer battle in March 2020. The beloved game show was honest with fans about his progress: "The one-year survival rate for stage IV pancreatic cancer patients is 18 percent. I am very happy to report that I have just reached that marker. There were some good days, but a lot of not so good days. I joke with friends that cancer won't kill me, but the chemo will."
Then the COVID-19 pandemic brought the world to a halt. In July 2020, Trebek came out of lockdown to talk to Good Morning America about his health. Trebek talked to GMA about his new memoir and the experimental immunotherapy treatment he was undergoing. According to People, Jeopardy! resumed production in the summer of 2020, without live studio audiences due to concerns for Trebek's health. There were also additional social distancing guidelines put in place. 
Jeopardy! was back on the air in September 2020. Trebek was happy to get to work on Season 37. In a statement the host said: "On a personal level, I'm excited because it gets me out of the house. It gives me something to do on a regular basis, and I was missing that."
In the final days of his life, Trebek continued taping Jeopardy! episodes up through Oct 29, 2020. Alex Trebek's final episode of Jeopardy! will reportedly air on Christmas Day.