Why Alex Trebek Refused To Stop Filming Jeopardy! After Getting Sick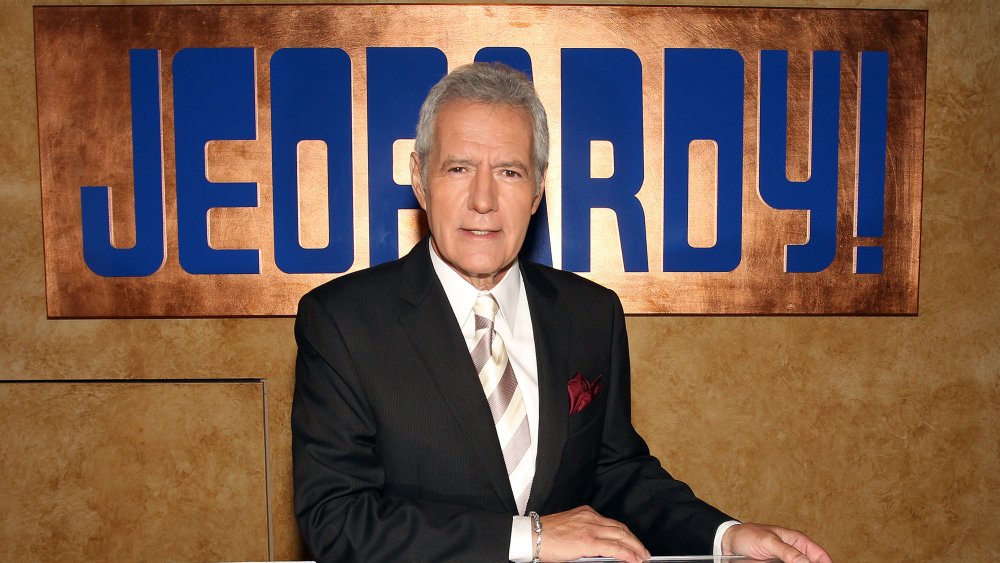 Frederick M. Brown/Getty Images
Jeopardy! host Alex Trebek — who passed away Nov. 8, 2020 after battling stage 4 pancreatic cancer — was a true example of grace, gratitude, and a remarkable work ethic. He was decades past the retirement age when he died. However, he clearly wasn't ready to hang up his work blazer anytime soon. 
Trebek went public with his cancer diagnosis in March 2019, telling fans it was his "longtime policy" to be "open and transparent." In the video announcement, he said, "I'm gonna fight this and I'm gonna keep working," adding that he still had three years left in his Jeopardy! contract and had to keep working. We're going to speculate he was trying to make light of a sad situation here. If you ever watched the show, you know he was always making jokes with a straight face to try to insert bits of humor.
Two months prior to the announcement, Trebek gave People a pretty simple explanation why he was still working in his 70s, saying, "I'm enjoying myself and I'm having a good time with what I'm doing now, but if I were to retire, what would I do? I'd be lost." Trebek revealed even more in a 2014 Hollywood Reporter interview, telling the outlet, "I'm happy to have a job. I like the show, I like the contestants and it pays well."
That "paid well" comment was spot-on, as Trebek was reportedly earning $78,000 per episode or $18 million a year, according to Celebrity Net Worth. 
Alex Trebek sincerely loved his job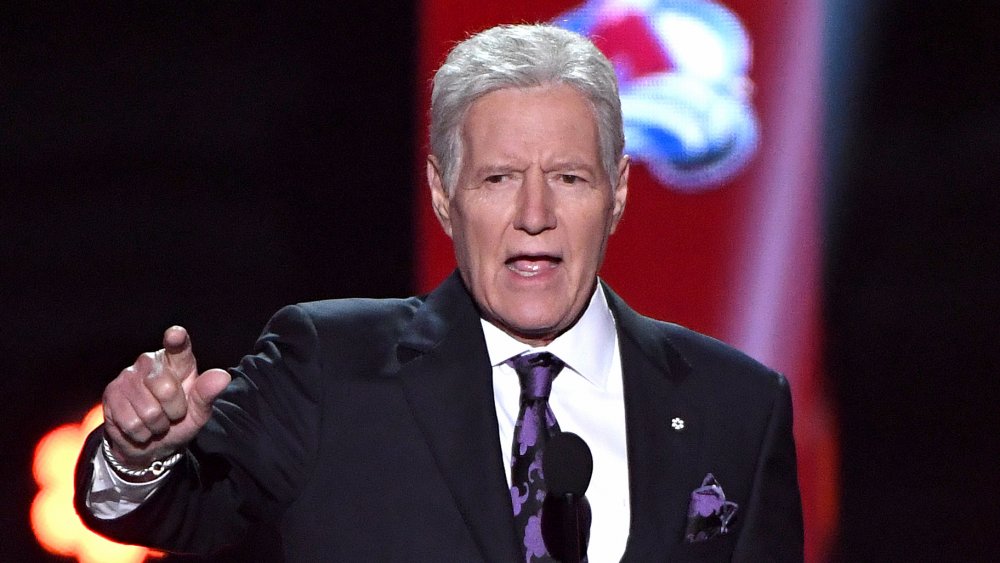 Ethan Miller/Getty Images
Cancer clearly didn't change Alex Trebek's desire to work. Nine months after he made the cancer announcement, one of his co-workers revealed to People that Trebek had "no plans to quit, and is absolutely not announcing his retirement (anytime soon)."
Trebek enjoyed his job as a television game show host, and it's amazing to see how humbled he remained despite the struggles he was facing. For instance, shortly after winning the 2019 Daytime Emmy Award for Outstanding Game Show host, Trebek said, "I have worried about this moment. I was concerned that sympathy might play a big role in the voting this year. I'm not a big fan of sympathy votes." Trebek obviously won the award by his own merit and not sympathy, though.
He hosted more than 8,000 episodes of Jeopardy! in 30-plus years. In an interview with CNN, Jeopardy! Executive Producer Mike Richards said, "[Trebek] was the most professional person that I have ever worked with in any capacity. Here he was battling cancer, pain, chemo, exhaustion, but you couldn't tell when the cameras rolled." Richards added, "The fact that he kept pushing, and that he recorded what would now be his final episodes less than two weeks ago gives you an idea of just how much he believed in the show... how much he cared for it."
Richards said they didn't know the last episode Trebek filmed at the end of October 2020 would be he his last.