Jeopardy! Shares A Must-See Tribute To Alex Trebek On Latest Episode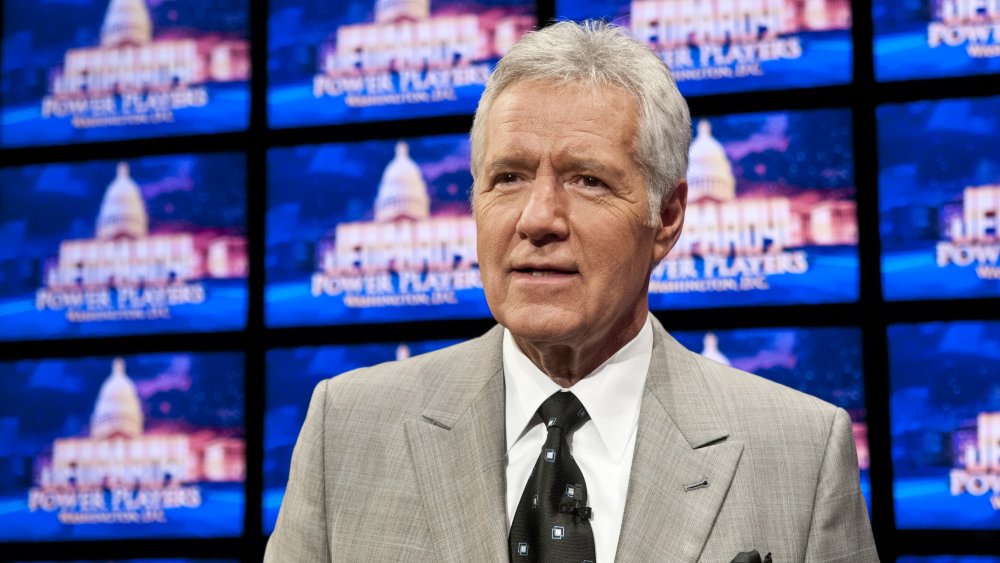 Kris Connor/Getty Images
When the nation was either celebrating or bemoaning the 46th president-elect, Jeopardy! announced that well-known host, Alex Trebek, had passed away on Nov. 8, 2020 after a battle with stage 4 pancreatic cancer. According to a statement posted on Twitter by the show, which didn't reveal the cause of death, Trebek passed away "peacefully at home... surrounded by family and friends."
Trebek's passing shook the celeb world, with many pouring out their condolences, including greats like Viola Davis and Steve Harvey. The news hit particularly hard after Trebek shared a one-year cancer update in March 2020, saying in a video message, "The one-year survival rate for stage 4 pancreatic cancer is 18%." He added, "I'm very happy to report I have just reached that marker."
However, Trebek didn't fail to share the seriousness of his diagnosis along with his hope for survival. "Now I'd be lying if I said the journey had been an easy one," he also said in his update. "There were some good days but a lot of not-so-good days. I joked with friends that the cancer won't kill me; the chemo treatments will."
Although that day has come, with Trebek joining a number of other celebs who passed in 2020, Jeopardy! and its fans are ensuring the game show host's memory lives on.
Alex Trebek 'loved' his game show and 'everything it stood for'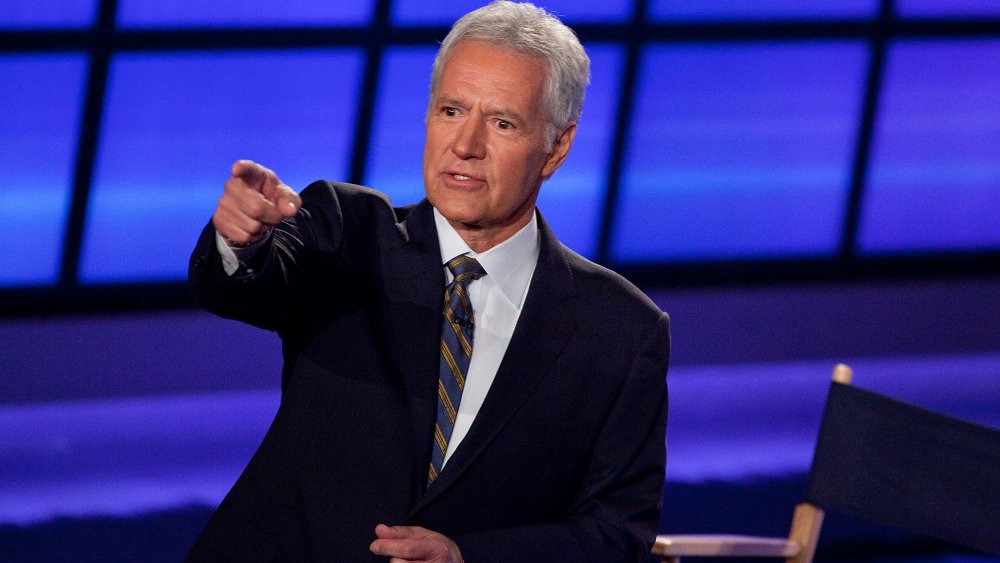 Ben Hider/Getty Images
Jeopardy! executive producer Mike Richards paused during Nov. 9, 2020's episode, the first to air since Trebek's passing, to share a moving tribute. "Over the weekend, we lost our beloved host Alex Trebek. This is an enormous loss for our staff and crew, for his family and for his millions of fans," Richards began. "He loved this show and everything it stood for. In fact, he taped his final episodes less than two weeks ago," Richards revealed.
Today we honor Alex Trebek. For over three decades he brought integrity, humor and intelligence to his duties as host of Jeopardy! He will be in our hearts forever.

Thank you, Alex. Love from us all. 💜 pic.twitter.com/w8abYY8SX5

— Jeopardy! (@Jeopardy) November 10, 2020
The game show host, Richards said, "will forever be an inspiration for his constant desire to learn, his kindness and for his love of his family." He also revealed that the show will air Trebek's final 35 episodes "as they were shot," because "that's what he wanted." The final Jeopardy! episode is slated to air on Christmas. "On behalf of everyone, thank you for everything Alex," Richards concluded, right before transitioning into a moment of silence.
Trebek's successor has not yet been revealed. However, the show host told TMZ in 2018 that he would have liked Alex Faust, a sportscaster, or CNN legal analyst Laura Coates as his replacement. Coates weighed in on the news of Trebek's passing on Twitter, she was "profoundly saddened."